Minimalistic radiators are growing in popularity as part of a wider interior design trend around a less cluttered, more streamlined look. Having simpler, slimmer radiators on the walls means that they take up less room. As a result, the space looks bigger and has fewer visual distractions. This helps to throw an elegant, tactile, minimalistic radiator into even sharper focus.
What is minimalism?
In fine art terms, minimalism was developed in the 1960s in America. It is heavily focused on rectangles, squares and other geometric shapes. As a result, the style is a perfect match for designing radiators. Minimalism has grown into something more than that, however. Now, it is all about simplicity, going back to basics, clean lines and neutral colours. Again, this approach of minimalistic radiators works well when choosing radiators because it can match pretty much any existing interior décor scheme.
7 ways to enjoy minimalistic radiator designs in your home
1. Less is more
Minimalistic radiators designs are based on simple lines and a clever use of space. They help a room feel freer and as if it has more space and energy. Choosing minimalistic radiators to match this vibe can be straightforward. Look for slimline designs that fit onto a wall without sticking out too much. Don't let it draw too much attention with a bold, complicated shape or too many contrasting colours. Choose more powerful models so that you don't have to have lots of radiators to warm the whole room. Finally, get rid of old radiators you no longer need to stop them becoming clutter.
2. Calm tones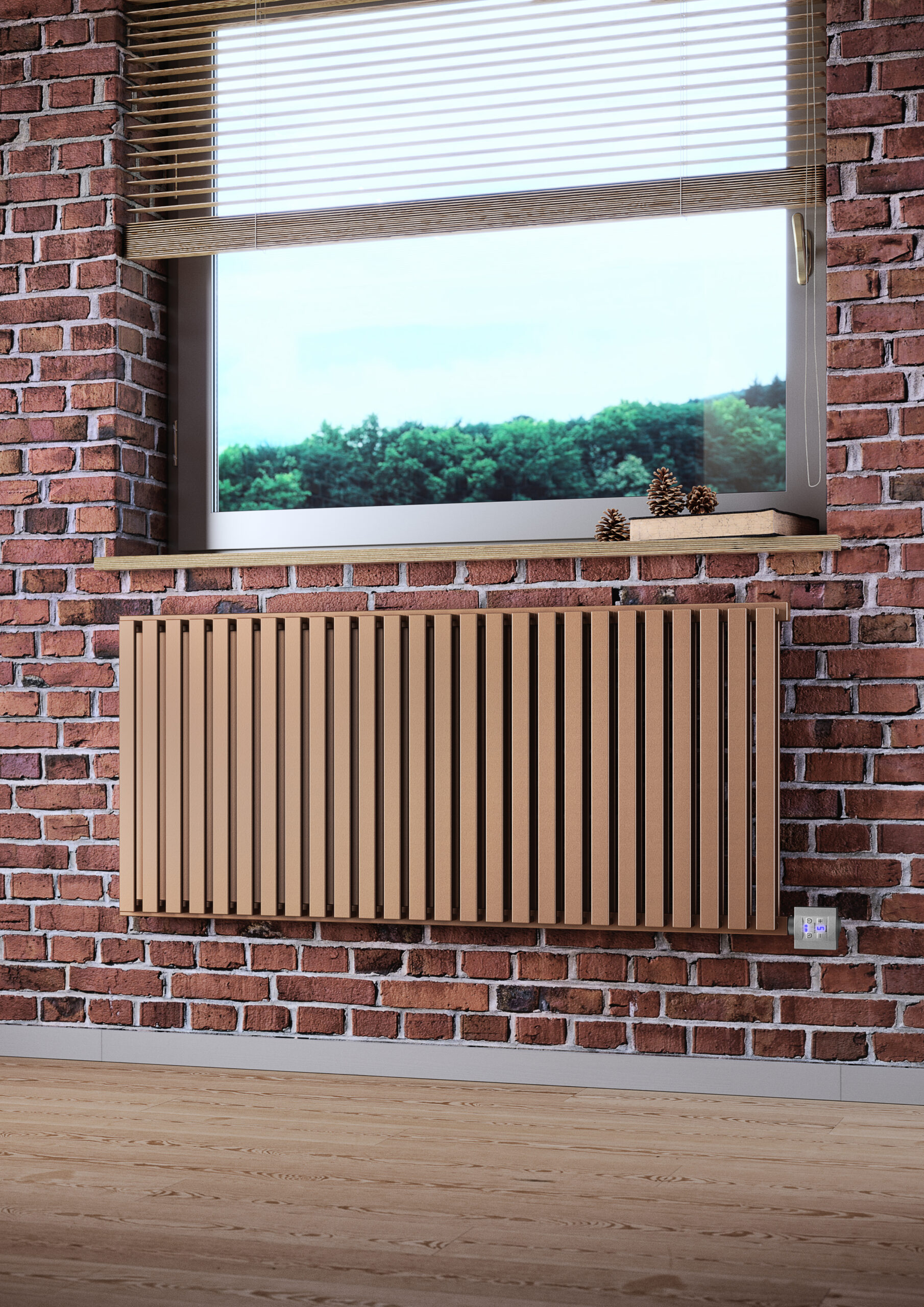 Sticking to the minimalist feel, neutral, calming colours can help to add to a relaxed style. Browns, creams and greys help bring freshness to a room. So, if you choose to paint your walls these colours, pick radiators that complement calmer tones. Or you could choose radiators in these calming colours. For instance, a metallic grey can look stunning in a minimalist room. Or you could pick out some radiator-friendly paint to customise a simple model and make it your own. A recent trend in minimalistic colour palettes has seen yellow-based neutrals like oatmeal and beige coming to the fore. These shades would look stunning on radiators in any room.
3. Colour pops
If you like brighter colours and want to use them for home radiator design, then you can. To keep things minimalistic, look for ways to add one or two small 'pops' of brighter colour to draw attention. Avoid having anything too clashing and pick one area to highlight. Don't try to have too many focal points, or the eyeline will become interrupted and confused. Perhaps try installing a shelf above a radiator to out a couple of colourful objects on.
4. Texture talk
Minimalistic radiators can look stunning on their own, with their bold geometric shapes and stunning metal tones. However, they can look a little harsh and cold. To combat this, there are all kinds of different textures that you can add to the general area. Matching, fluffy blankets laid across a nearby sofa will pick out the radiator's colours and add to the warm feeling. Choose edgy radiators to complement softer curtains and blinds. Go for a reflective finish to bring more light into the room and make an interesting mirror effect. Or opt for a matte black finish to add an undeniably bold and sophisticated tone to the room.
5. Naturally minimalistic
Nature forms its own fascinating shapes and structures. Bringing elements of the natural world indoors can realty help bring a minimalist design to life. Choose plants that will look good next to your radiators – and that can stand being close to a heat source. Another way to incorporate nature into radiator design is to choose a style that has a more organic shape to it.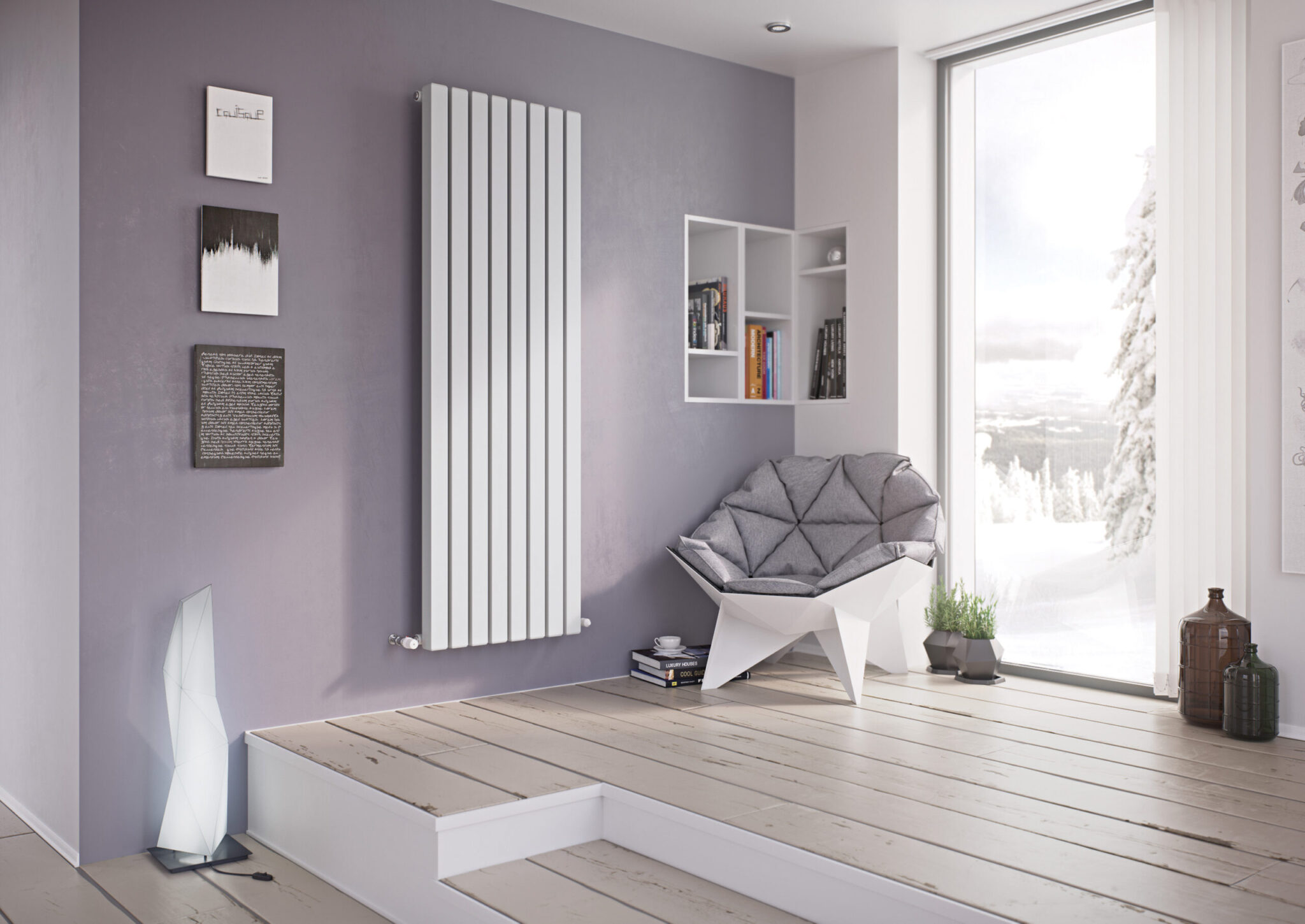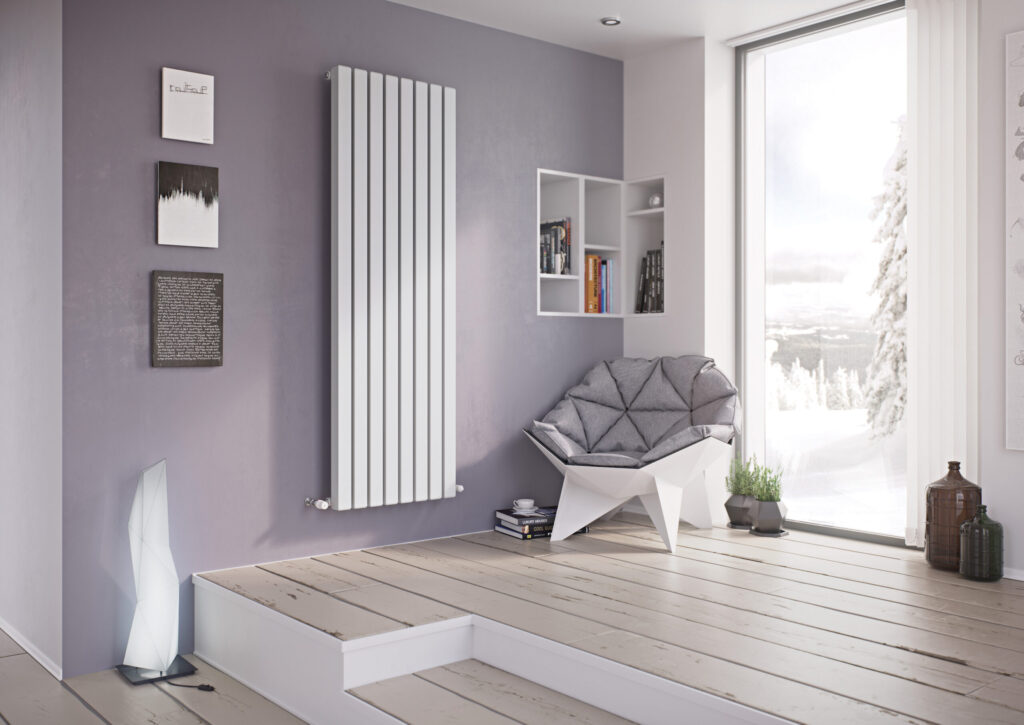 Taller, slimmer radiator designs can look like tree branches, for example. Or choose earthy, green colours to decorate either the walls behind, or the radiators themselves, for instance. This can really help to combine the two styles of nature and minimalism indoors. As a result, minimalistic radiators make room looks natural and stylish.
6. International inspiration
Many countries and cultures take inspiration from the minimalist style when it comes to interior design. The clean lines and bold shapes make the style really stand out as being from the place in question. These include:
Nordic – the Scandinavian approach to design and indeed life is famously minimalistic. A careful mix of simple motifs and trends that never quite tip over into bland or boring.
Japanese – the last word in practical, clean design. Japanese homes are often a tribute to minimalism and simplicity. As a result, there is plenty to inspire practical, effective radiator trends in Japanese interior design
American – where the art world first embraced minimalism. America can be seen as a symbol of excess, but it also offers inspiration from the Shaker traditions of clean living and good, honest practicality.
7. Quality counts
Finally, as with all interior design, choosing quality always pays off. Not only will it look better, it will perform better and last longer too. One of the main aims of minimalism is to avoid clutter. So, not having to replace sub-par radiators as they wear out before they should absolutely fit in with the philosophy. Happy minimalistic radiators shopping!