Welcome to the revolution of the designer radiator. From column designs to mirrored radiators, the modern radiator has evolved from being a mere technical plumbing item, into a desirable design statement.
Since there are so many styles to choose from, we've put together our top ten designs to help you with your decision. We hope you love them as much as we do.
1. Mars Primus – The Perfect Bathroom Towel Rail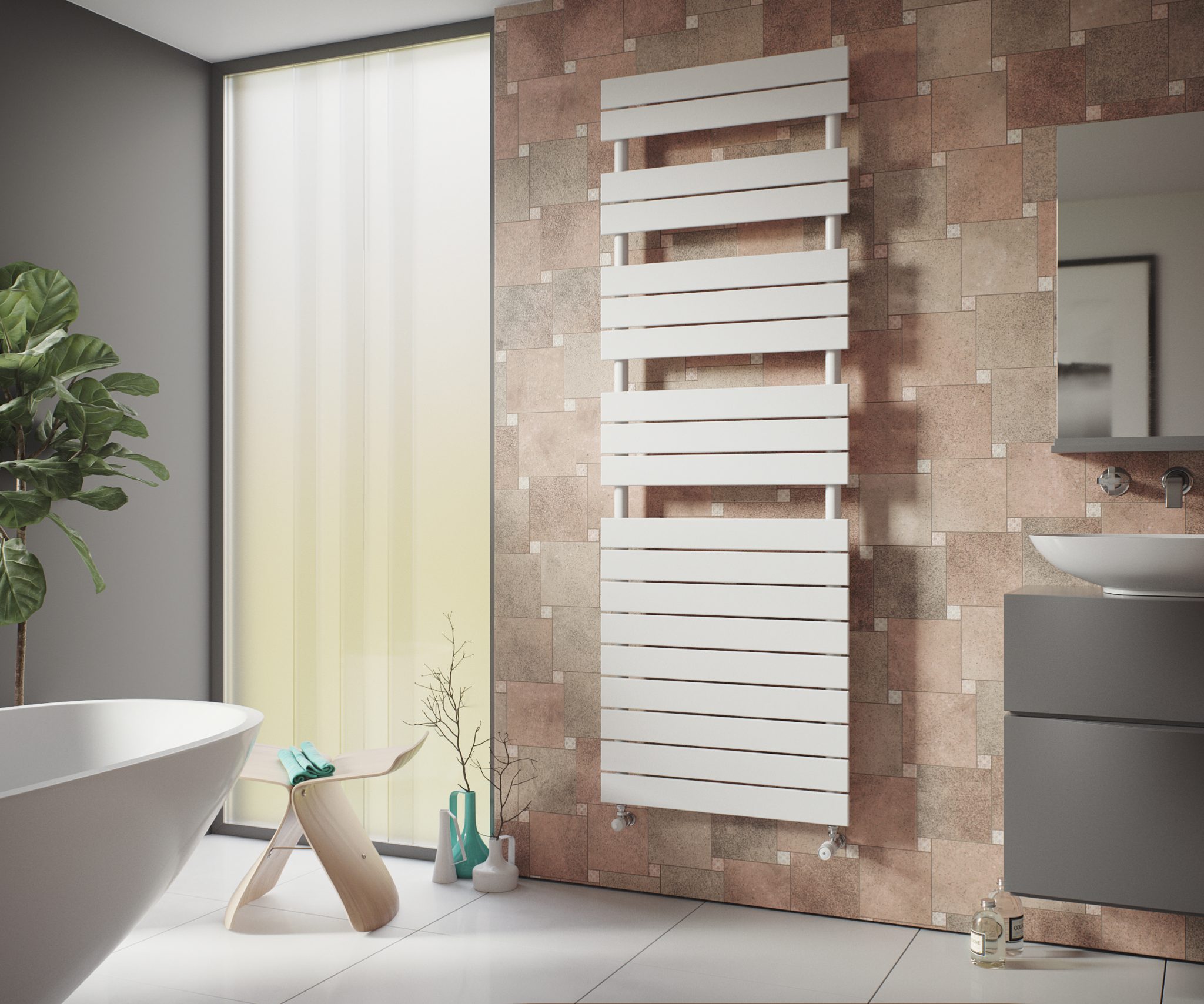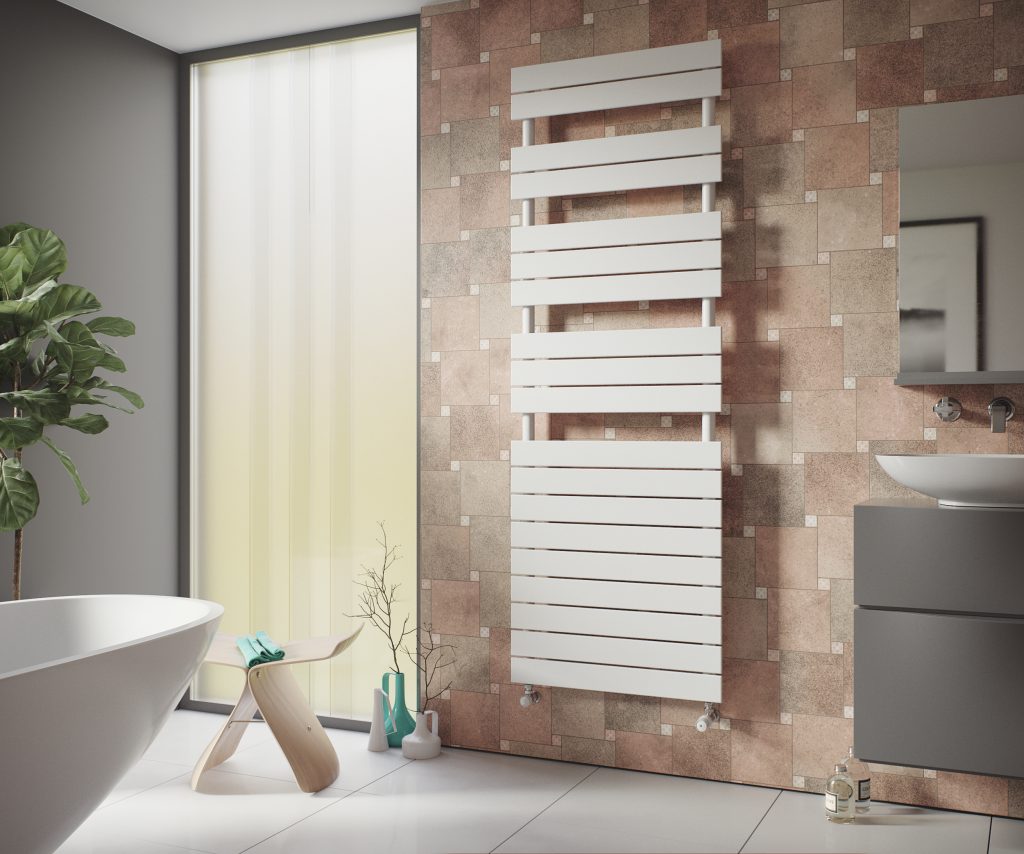 The Mars Primus is a double panel convector towel radiator with a clean, cream white coating. For a towel radiator, it has a fantastic heat output, and can therefore serve both the purposes of heating the room and keeping your towels toasty. This sturdy vertical frame in a contemporary design comes in three different sizes.
2. Aspen Horizontal Double – The Perfect Living Room Radiator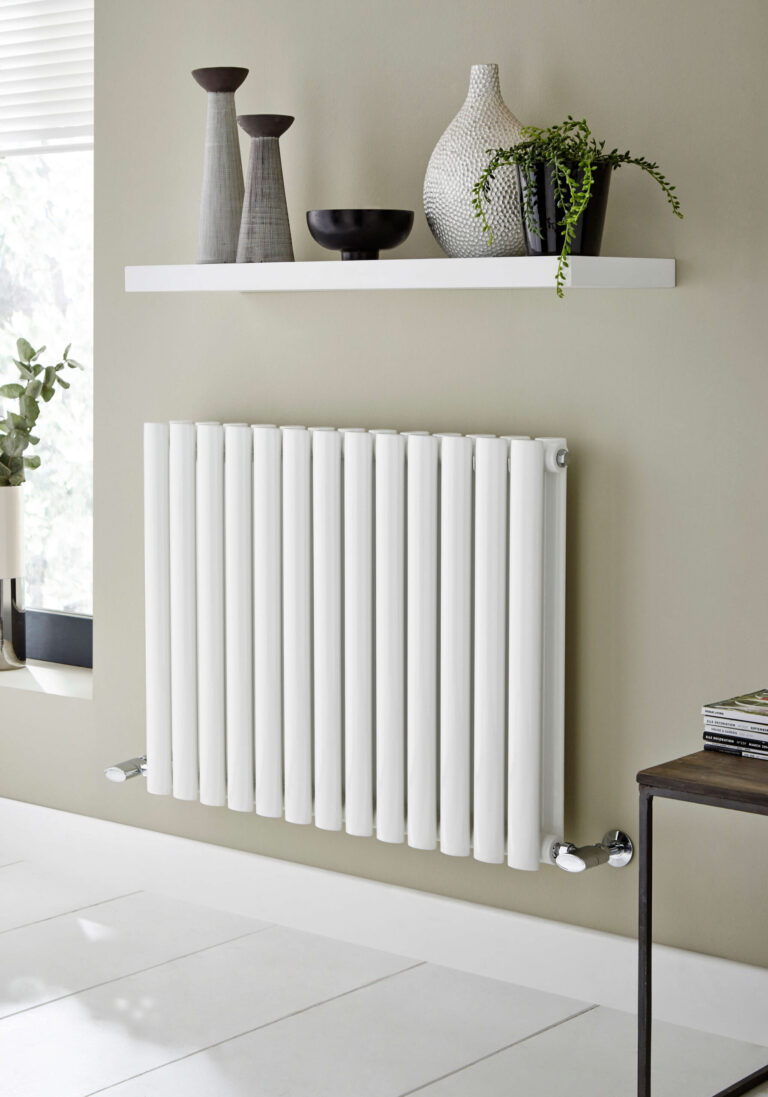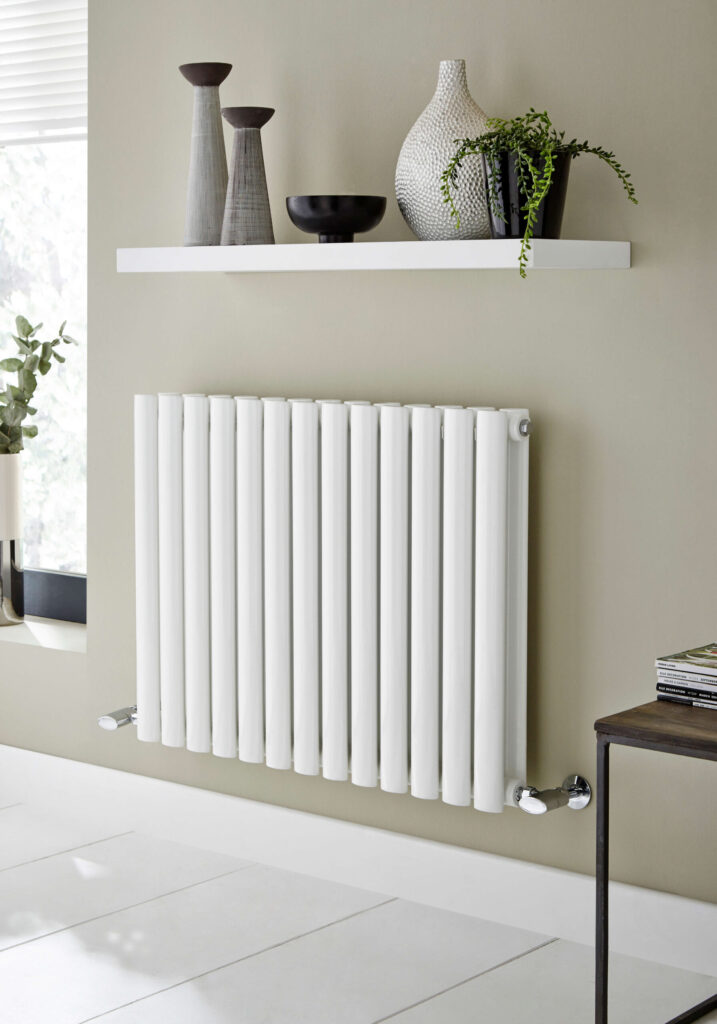 As the living room is often the largest room in the house, you'll need a radiator that packs some serious punch.  The Aspen horizontal double designer radiator does just that, with one of the highest BTU ratings in the business.  Available in six sizes, the sleek curved, white design will look right at home in any living room.
3. The Perfect Kitchen Towel Rail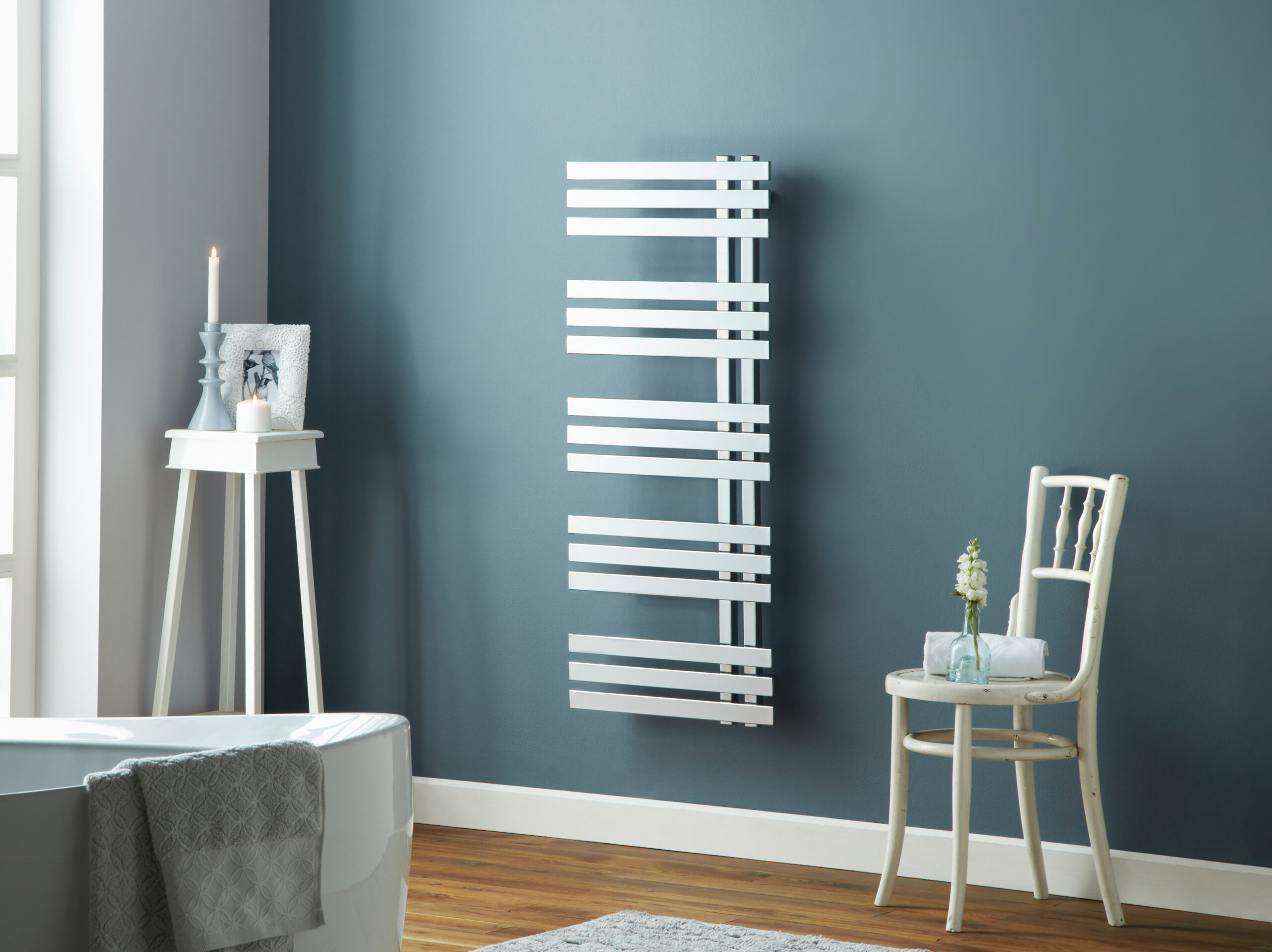 The Cobham designer towel rail is both stylish and reasonably priced. You might associate towel rails more with bathrooms, but trust us, once you've got this in your kitchen you'll wonder how you managed without it. It will keep your kitchen warm and toasty, like the heart of the home should be, and is also ideal for hanging those wet coats on after the school run or dog walk.
4. The Perfect Space Saver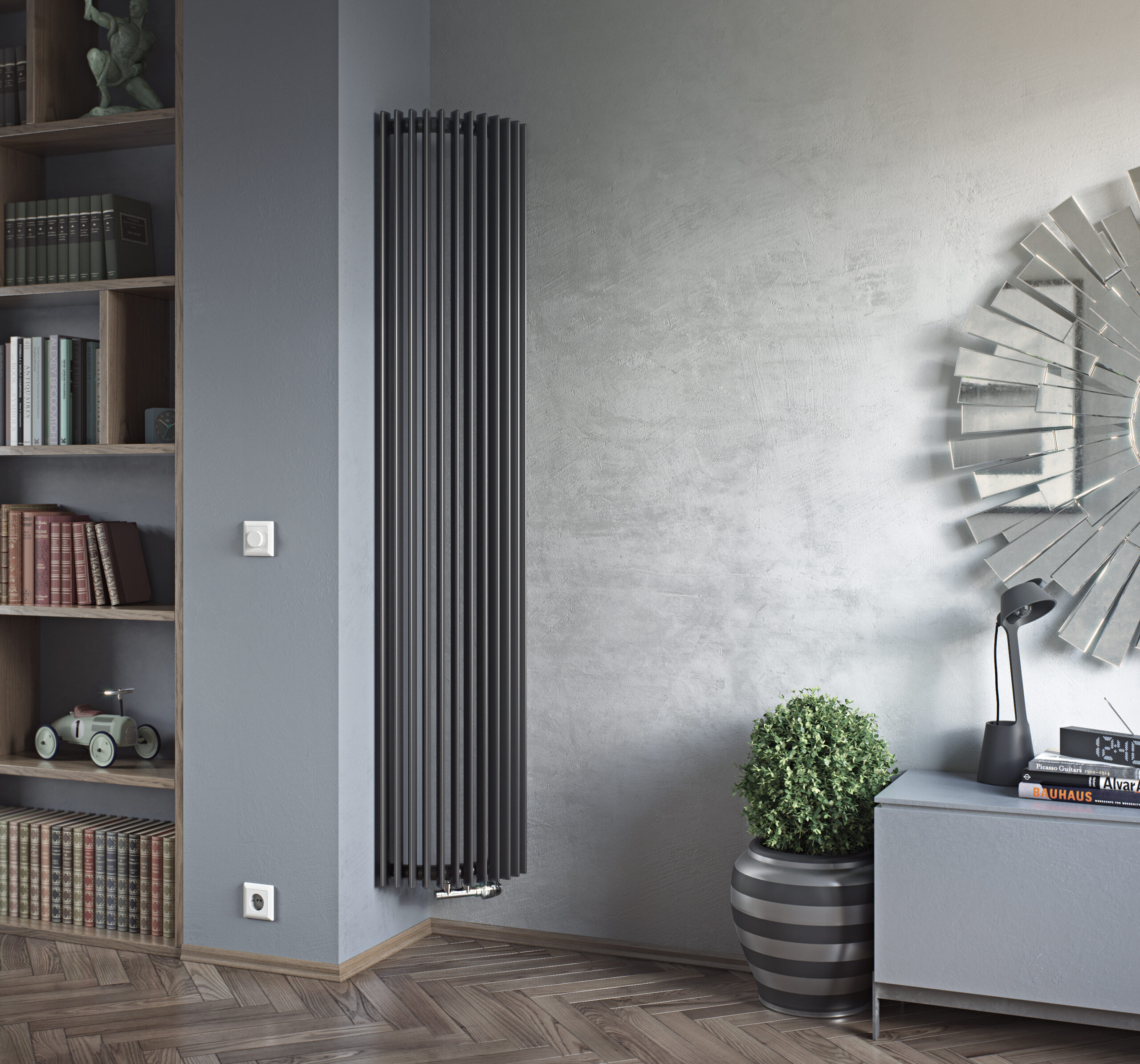 Perfect for rooms with limited space, The Eucotherm Corus Corner single vertical designer radiator has a triangular tube design and is available in anthracite, pictured above, or white.
5. The Perfect Bedroom Radiator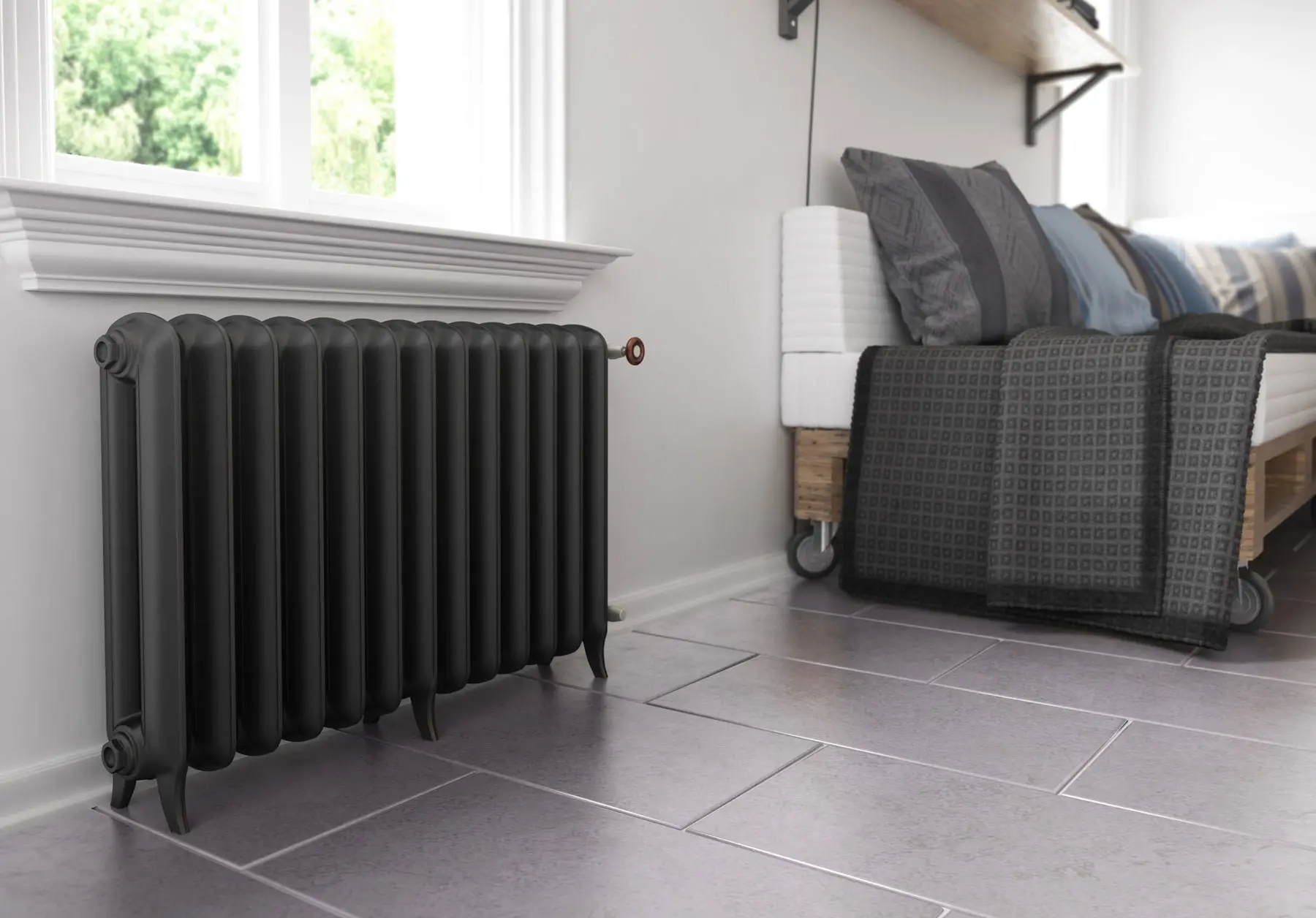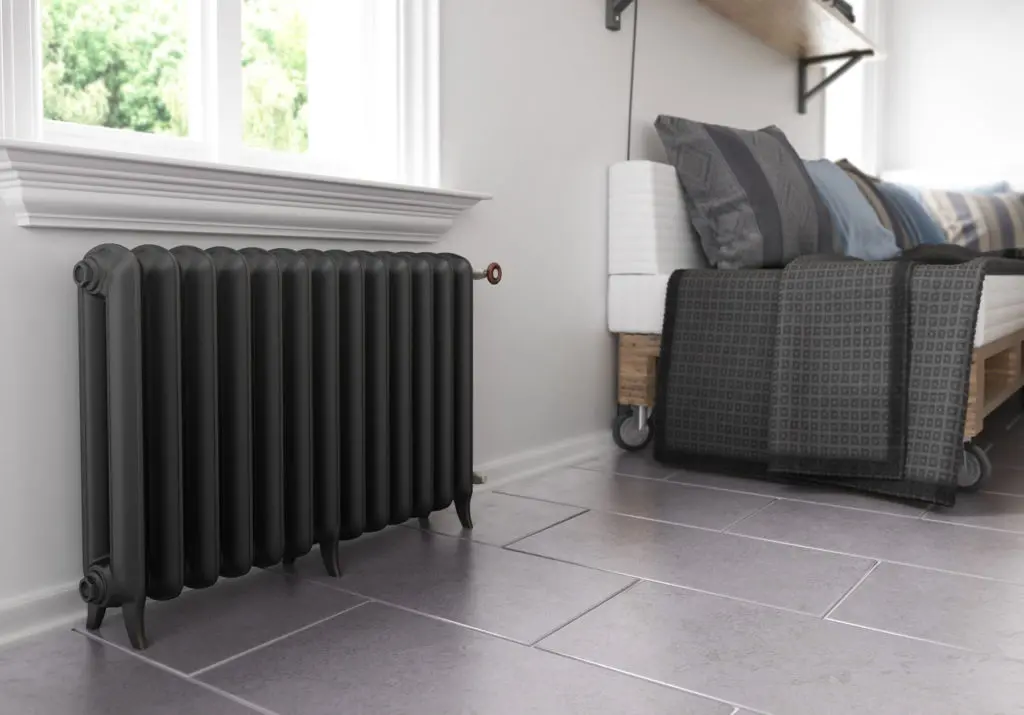 We prefer a traditional look for bedroom radiators, and this stunning cast iron design from Terma is just that. The captivating beauty of sleek raw metal is the perfect choice for your bedroom, with a great heat output to keep you cosy on those chilly winter mornings.
6. The Perfect Vertical Radiator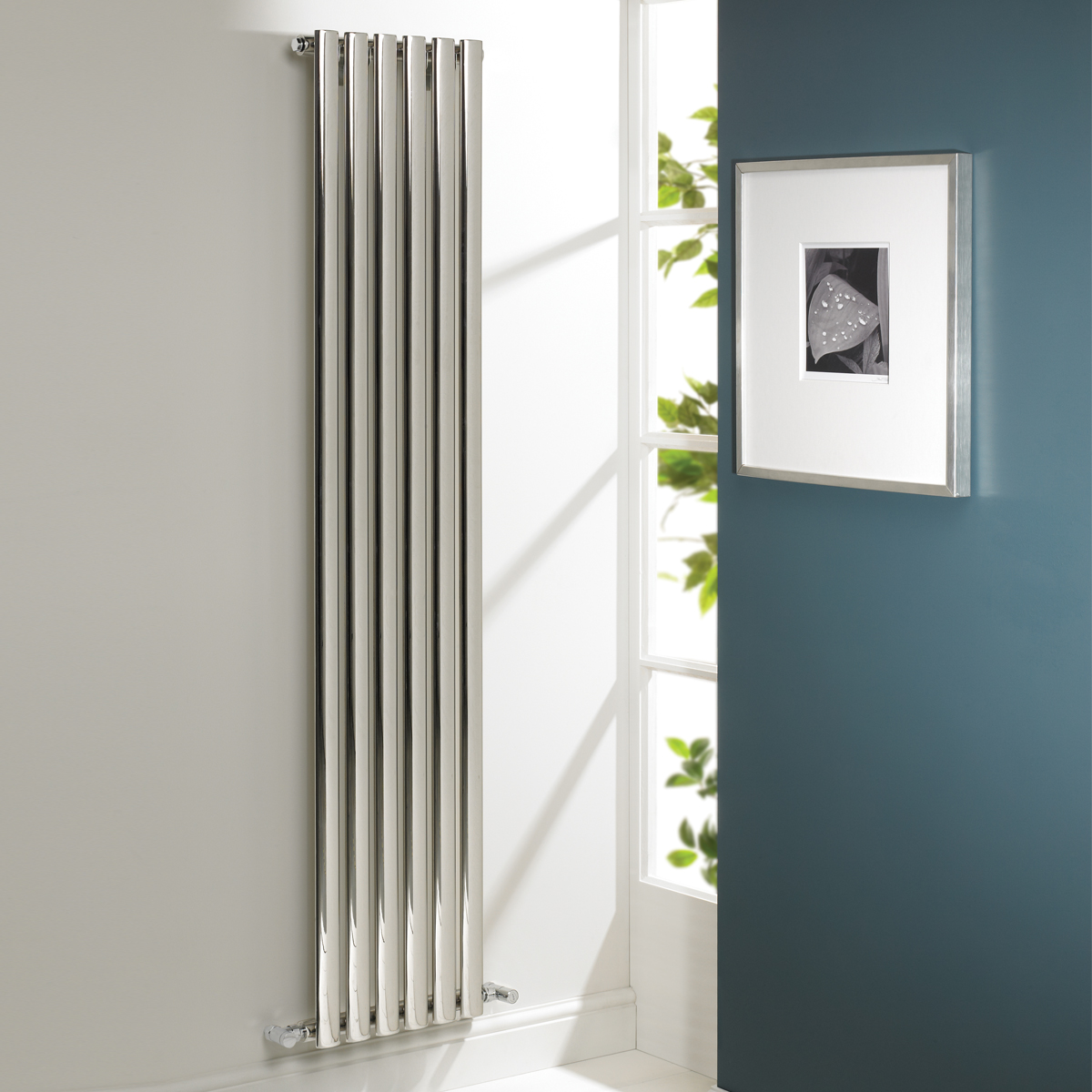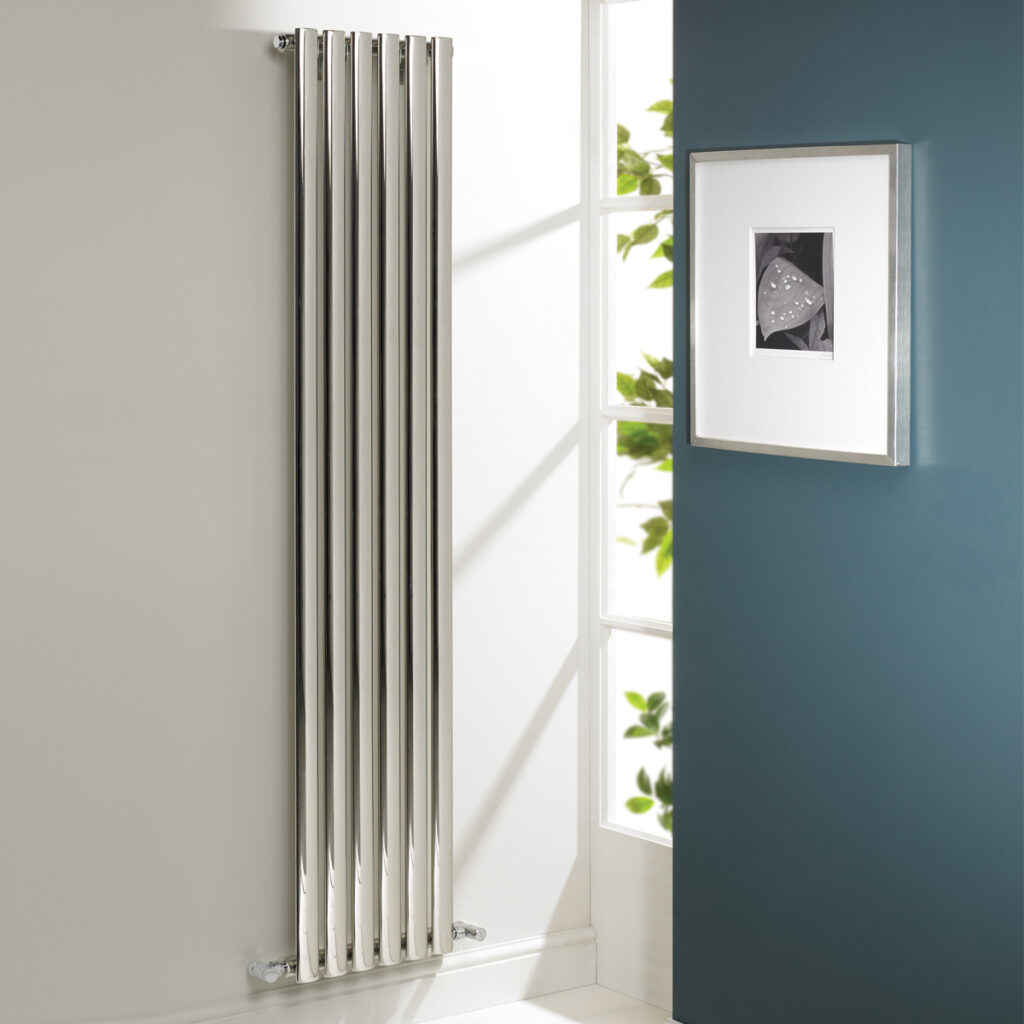 Maximise your wall space with the Aspen Vertical Single radiator in either stainless steel, anthracite or white. It comes in four sizes, so you can select one to perfectly fit your available space. The Aspen's BTU output ranges from 1271 through to 12,283, depending on the size you choose, so you'll be toasty from top to toe.
7. The Perfect Mirrored Towel Rail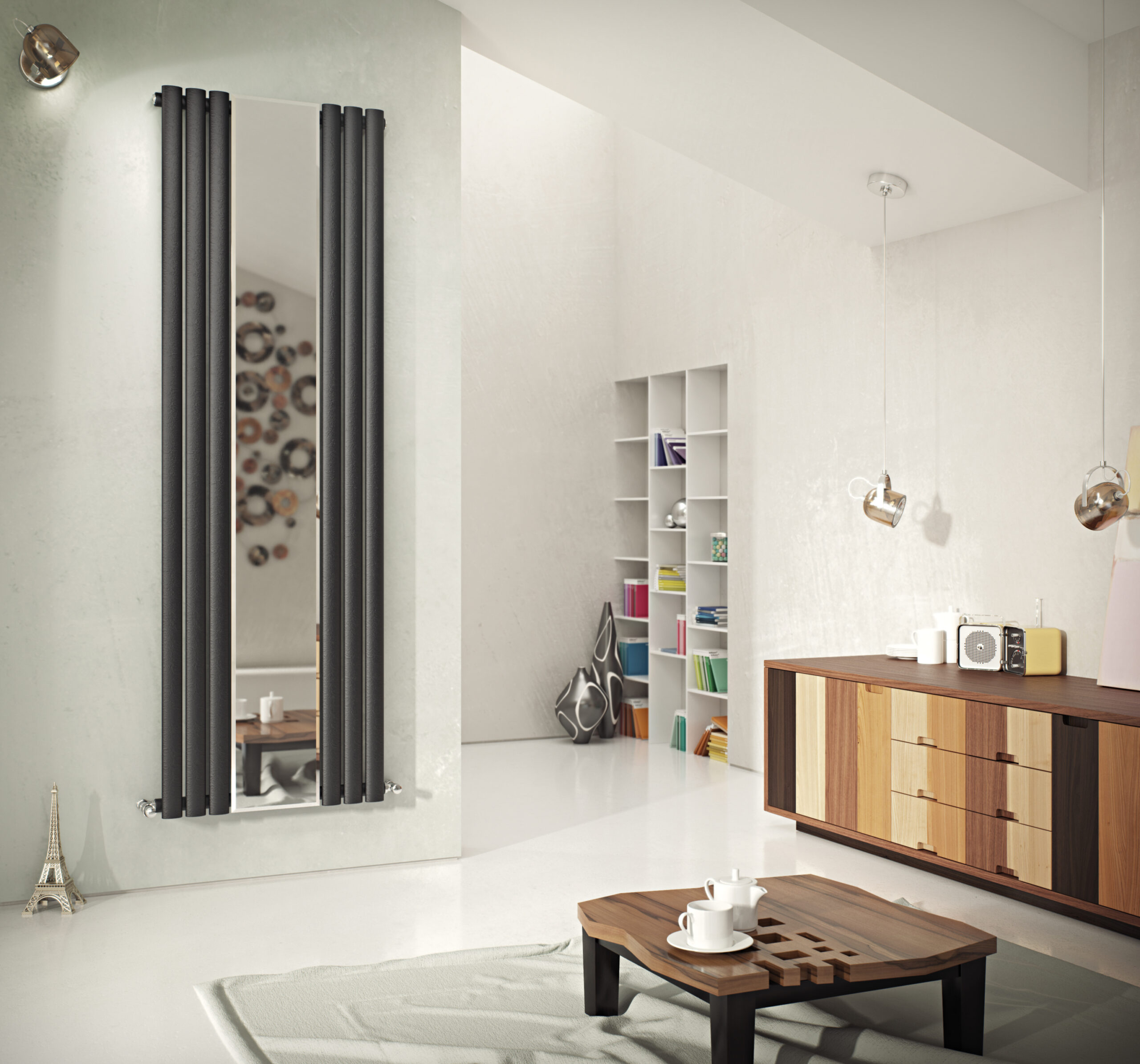 Great for bedrooms, bathrooms, or anywhere else that you plan on preening yourself, the Nova Mirror duo-tube is the ideal choice when you want to be cosy whilst checking yourself out! It's also perfect for hanging wet towels, or popping your dressing gown on; nice and toasty for when you get out of the shower. Available in anthracite or white.
8. The Perfect Electric Radiator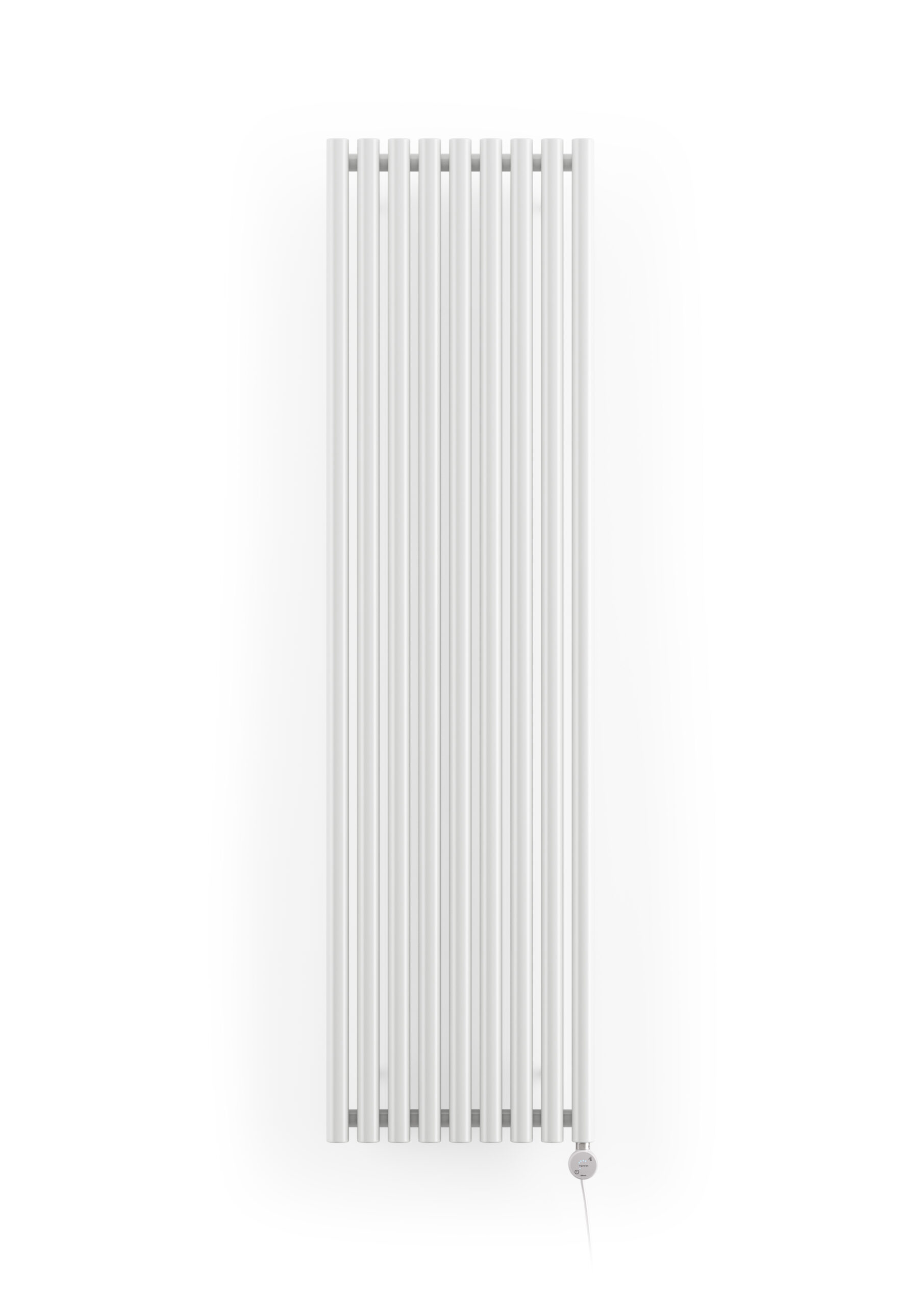 The advantage of electric radiators is that they work independently. This offers a huge amount of flexibility and temperature control. For a radiator that's both electric and vertical, check out the Terma Rolo Room electric, available in four different colours. You can even control it entirely from your smartphone with the Terma BlueLine app!
9. The Perfect Unusual Radiator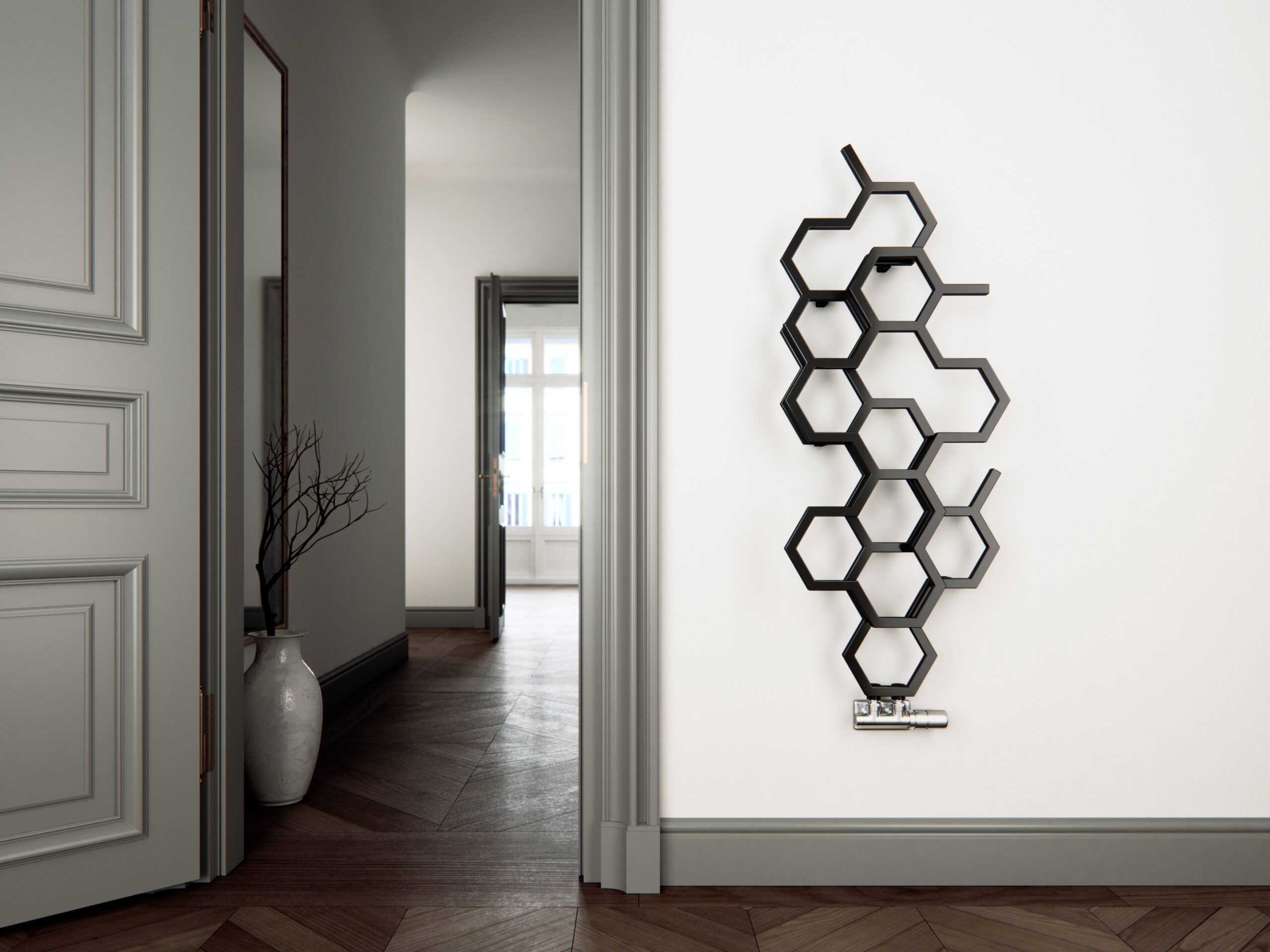 If you're looking for something a little more unusual, may we suggest the Terma Hex, available in either copper or black. This radiator is one of our most popular products, which looks more like wall art than a heating appliance. For the more practical amongst us, it's handy to know that the points where the hexagons break can even be used as hangers for wet clothes.
10. The Perfect Coloured Towel Rail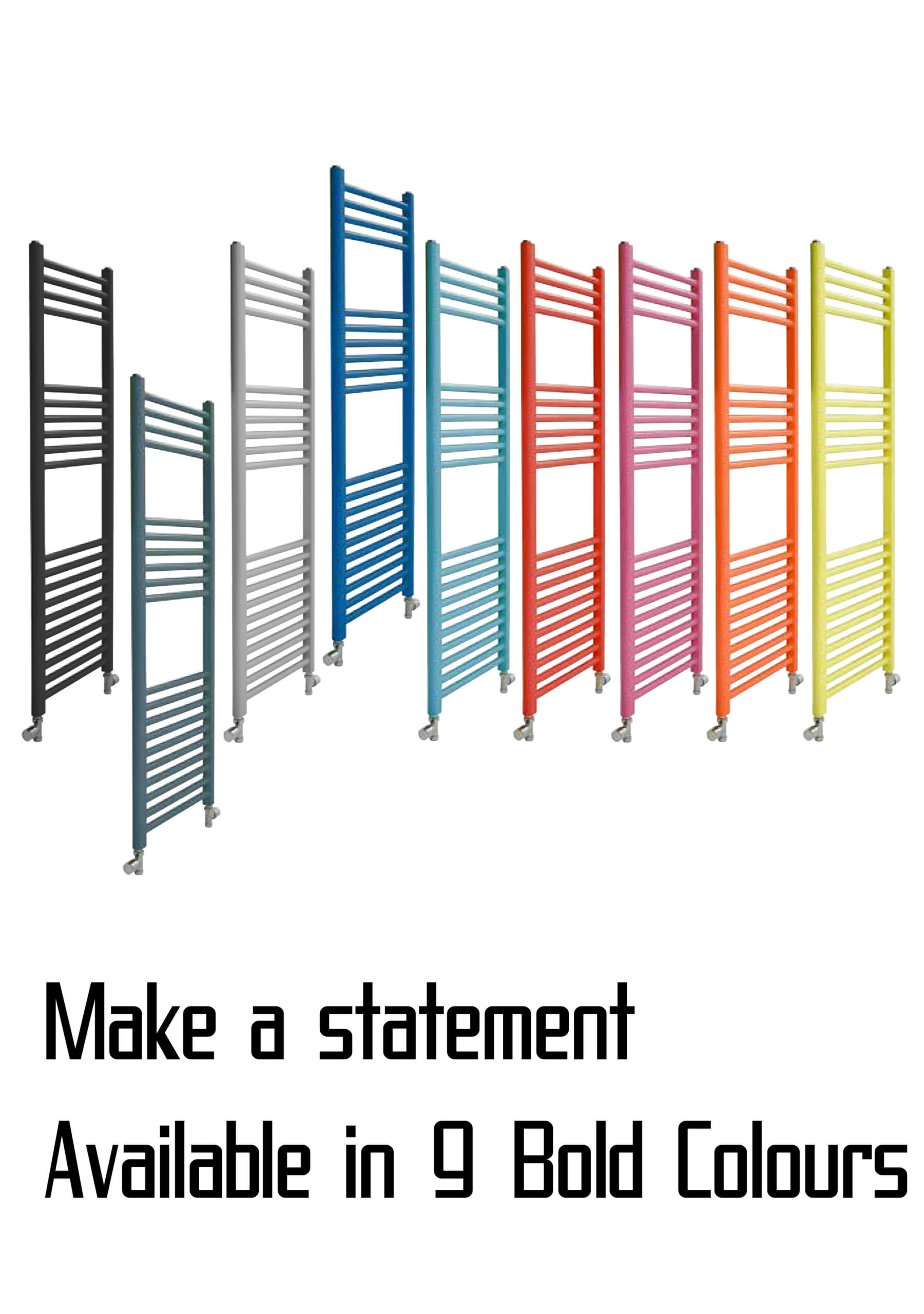 Last, but by no means least, how about injecting some colour into your home? The K Rail from K-Rad is available in no less than nine different eye-popping colours. We'd pair these little beauties with matching accessories in the room to really give this vertical radiator the wow factor.
To talk to us about any of our radiators, give us a call on 0800 0096145 or send us a message today.