This week, we are showcasing some of our favourite models from the Terma brand. Terma is one of the most innovative manufacturers of designer radiators in Europe, and we are very proud to be able to bring them directly to you here at Posh Rads.
Keep reading to see our top picks…
Terma Ribbon Vertical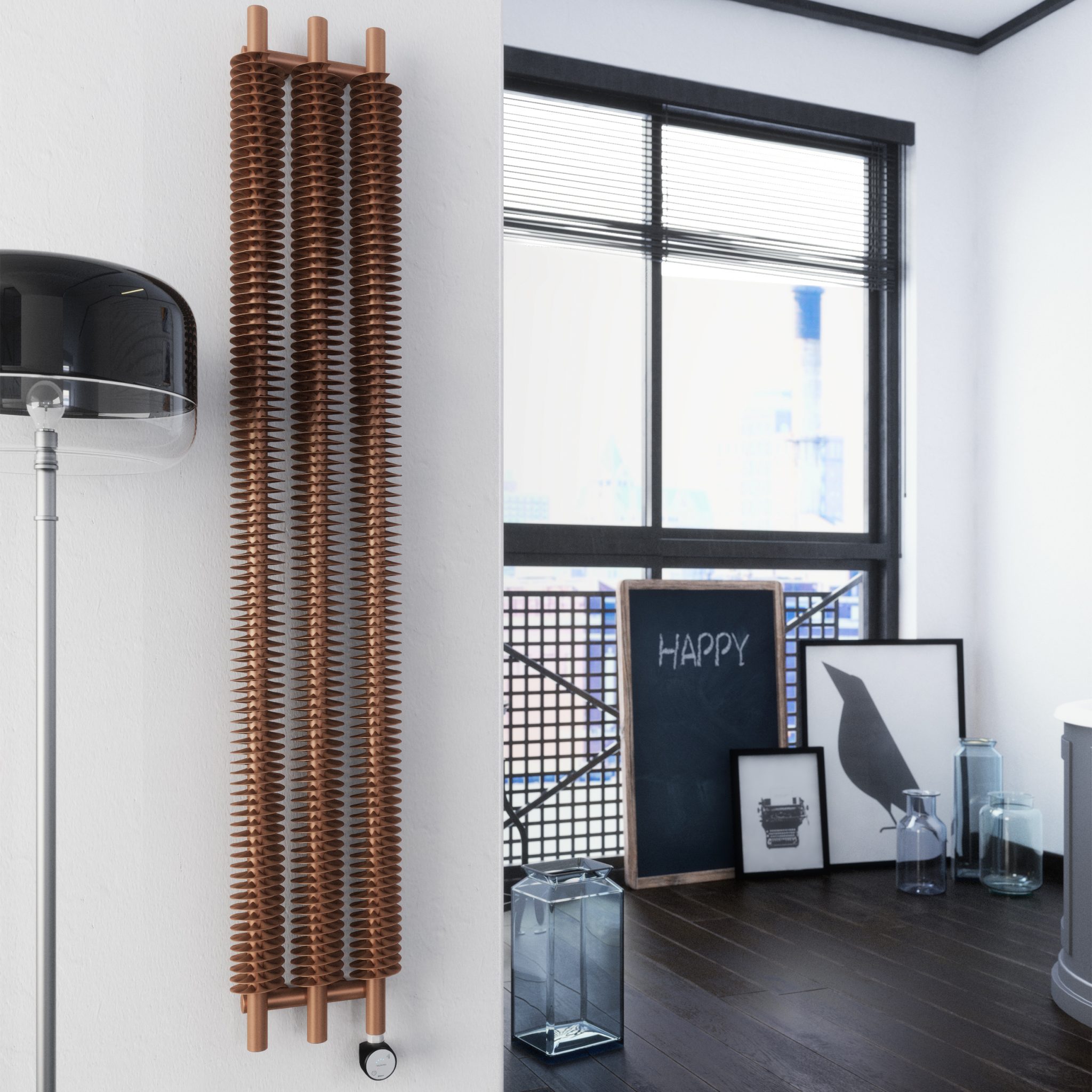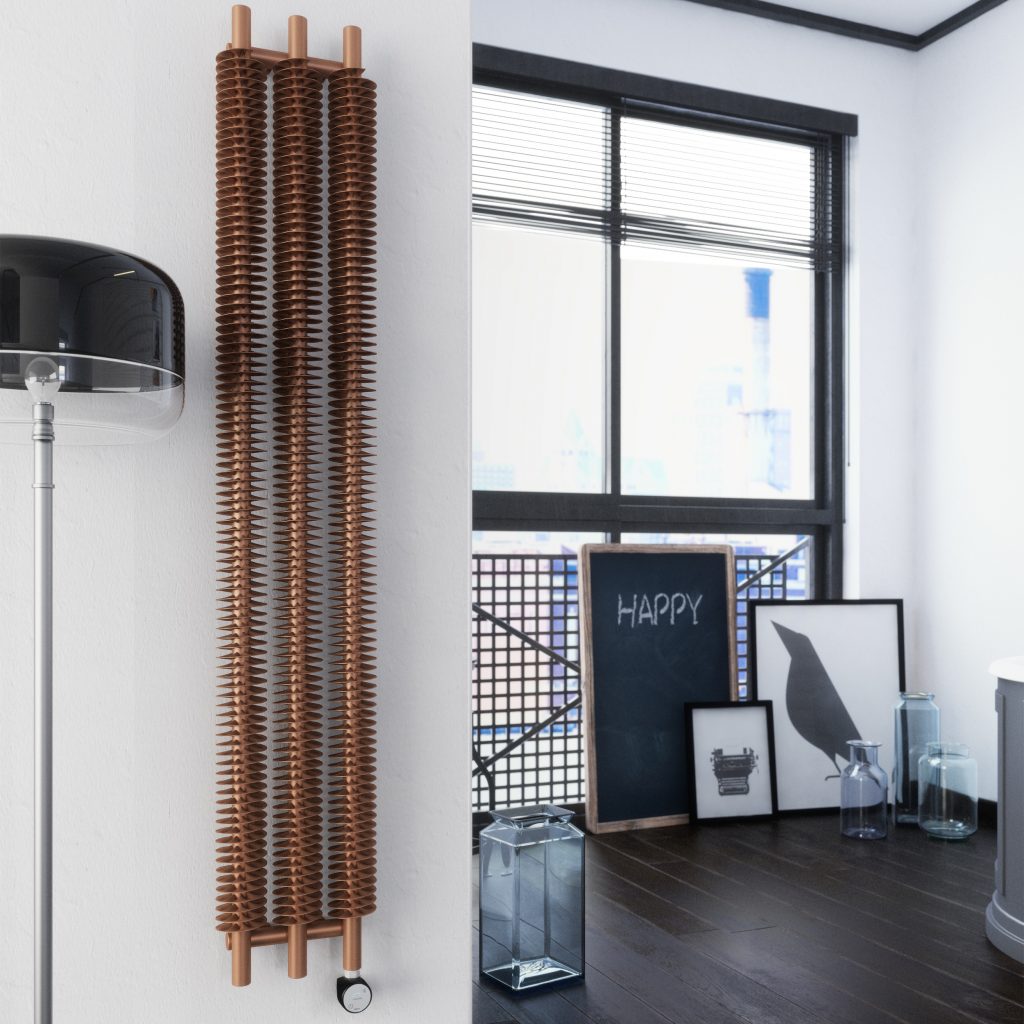 The Terma Ribbon Vertical is without a doubt one of our most show-stopping designer radiator models. Truly one of a kind! We have a range of colours available, including the very fashionable copper (pictured), black and metallic grey. What's more is that it comes as either an
electric version or central heating version, making it very versatile!
Terma Michelle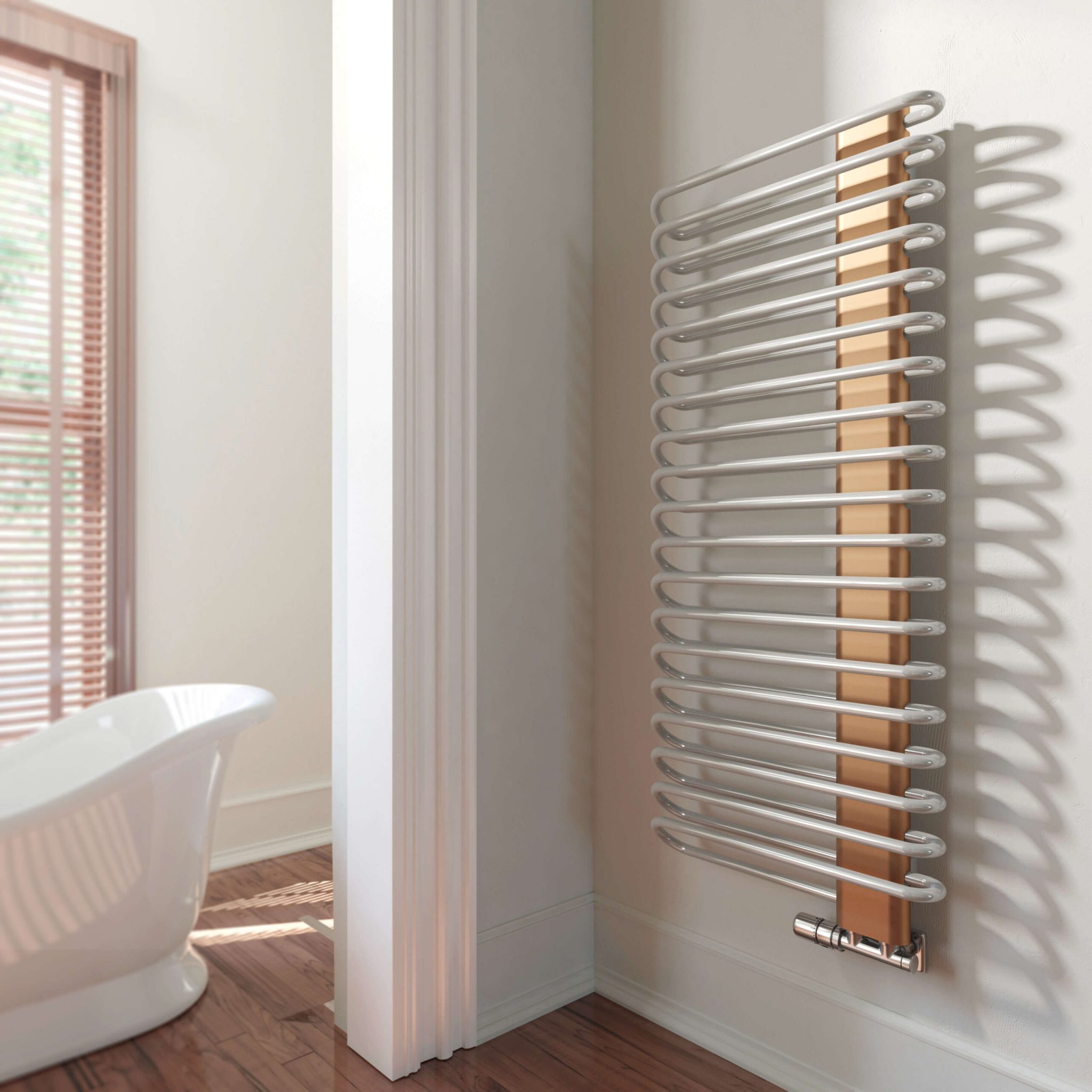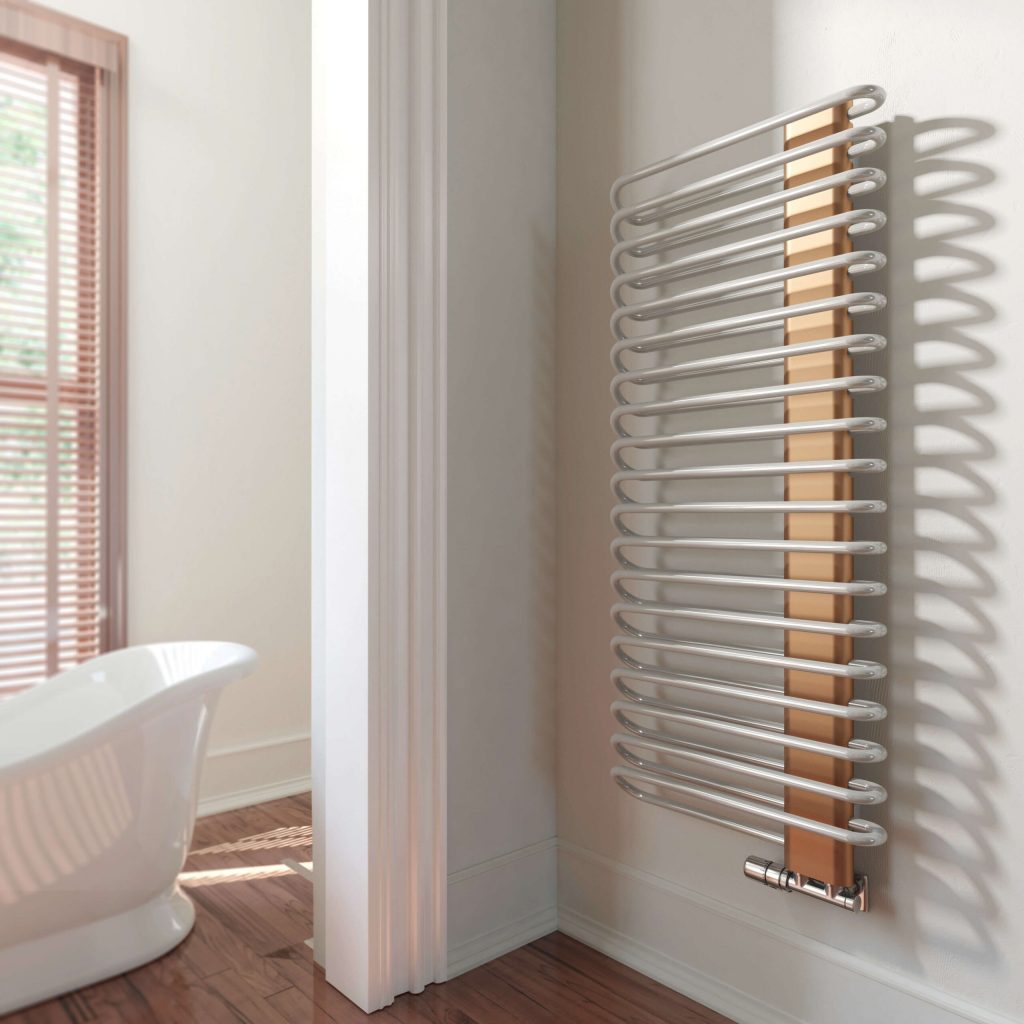 Who wouldn't want Michelle pride of place in their bathroom? Mixed metals are one of Summer 2019's key home interior trends, as we chatted about a few weeks ago in this blog post, so the combination of a silver and copper finish is bang on trend right now, yet classy enough to carry
through any upcoming trends.
One Range
Combining practicality with style, the One range is a selection of fully electric heated towel rails -and one you definitely need to see if you're in the market for a bathroom shake-up! Check out the individual models below:
"Simple" model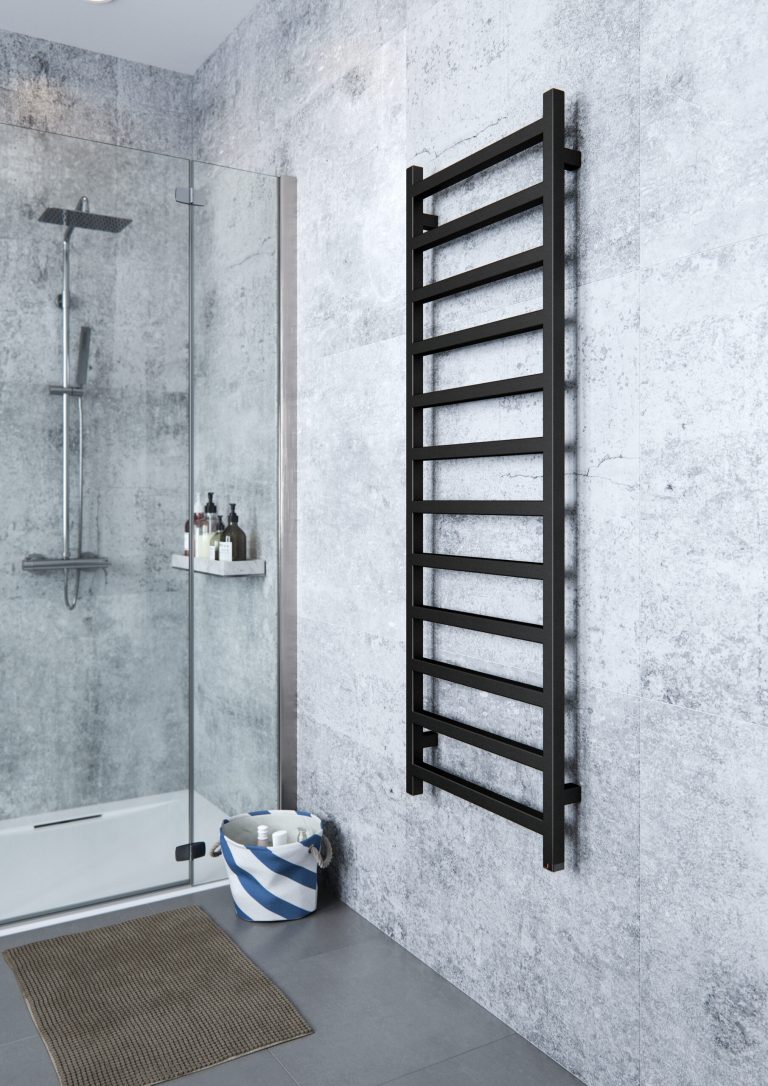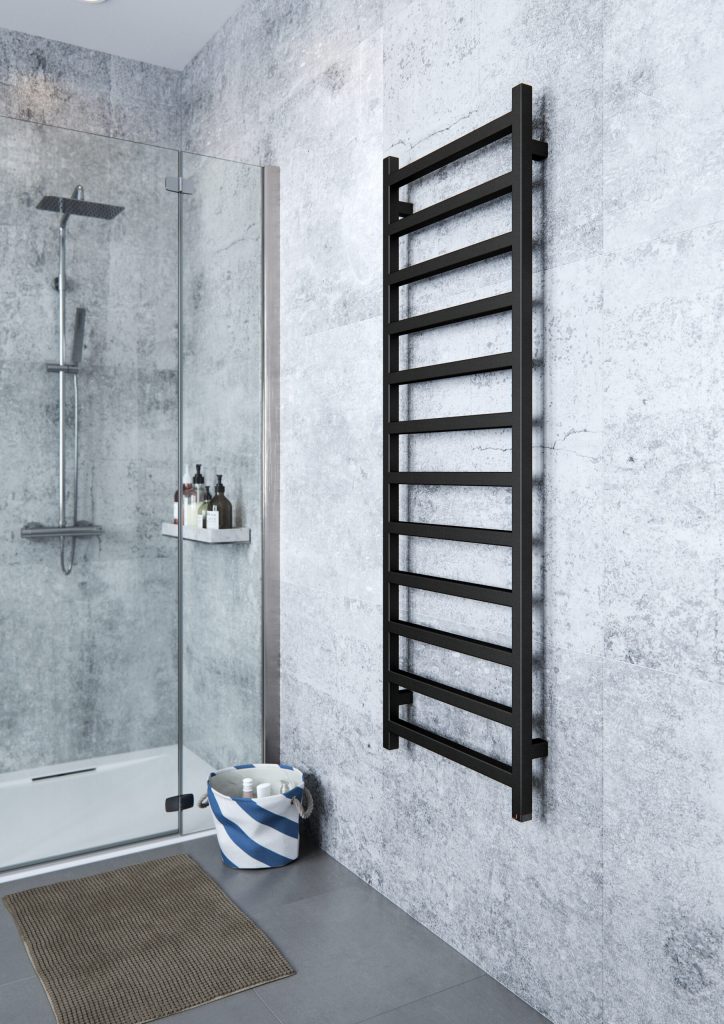 Exactly what it says on the tin, Simple is a sleek vertical design of heated towel rail that focuses on practicality first and foremost. We stock two size options, in either black (pictured) or a stunning pigeon blue shade.
"Easy" model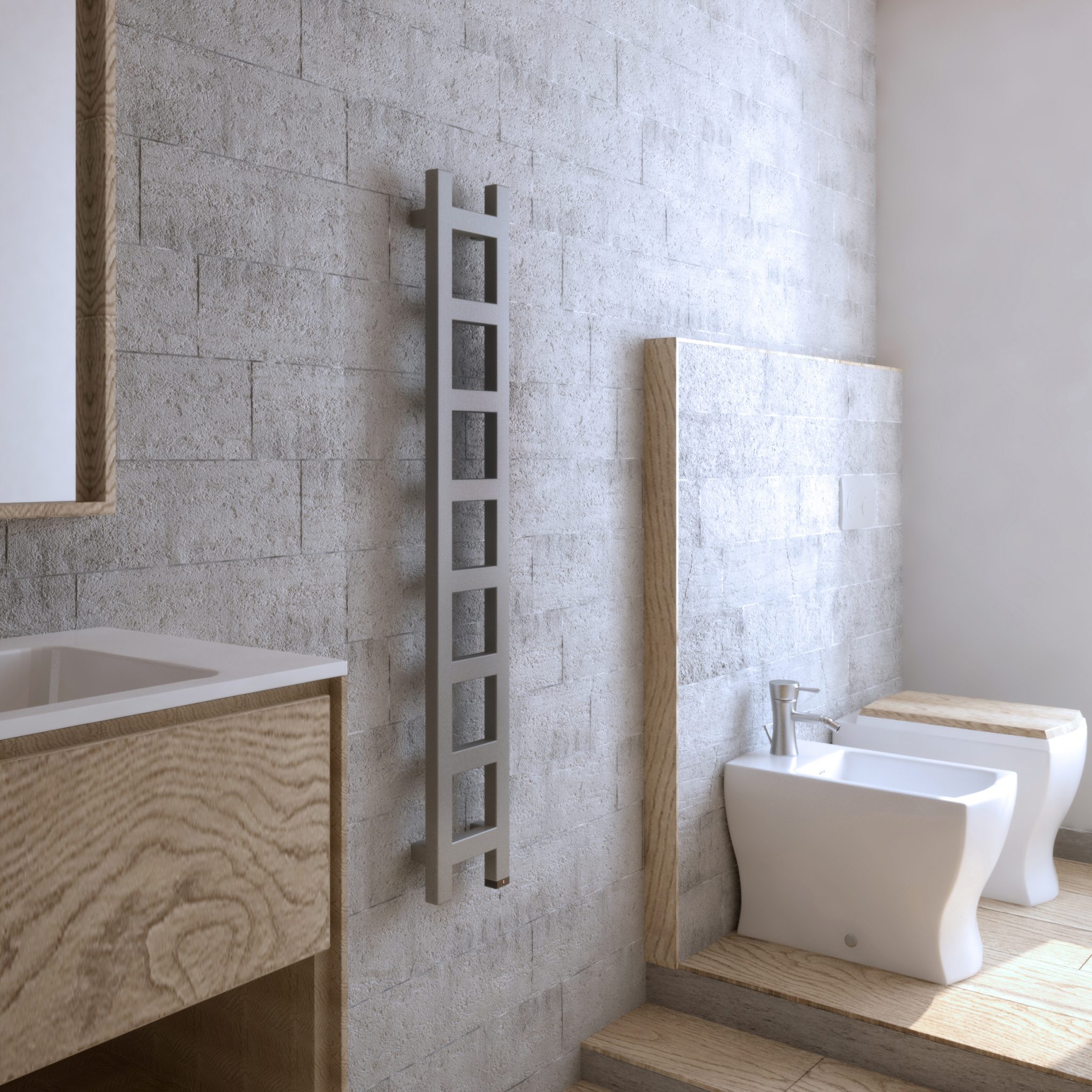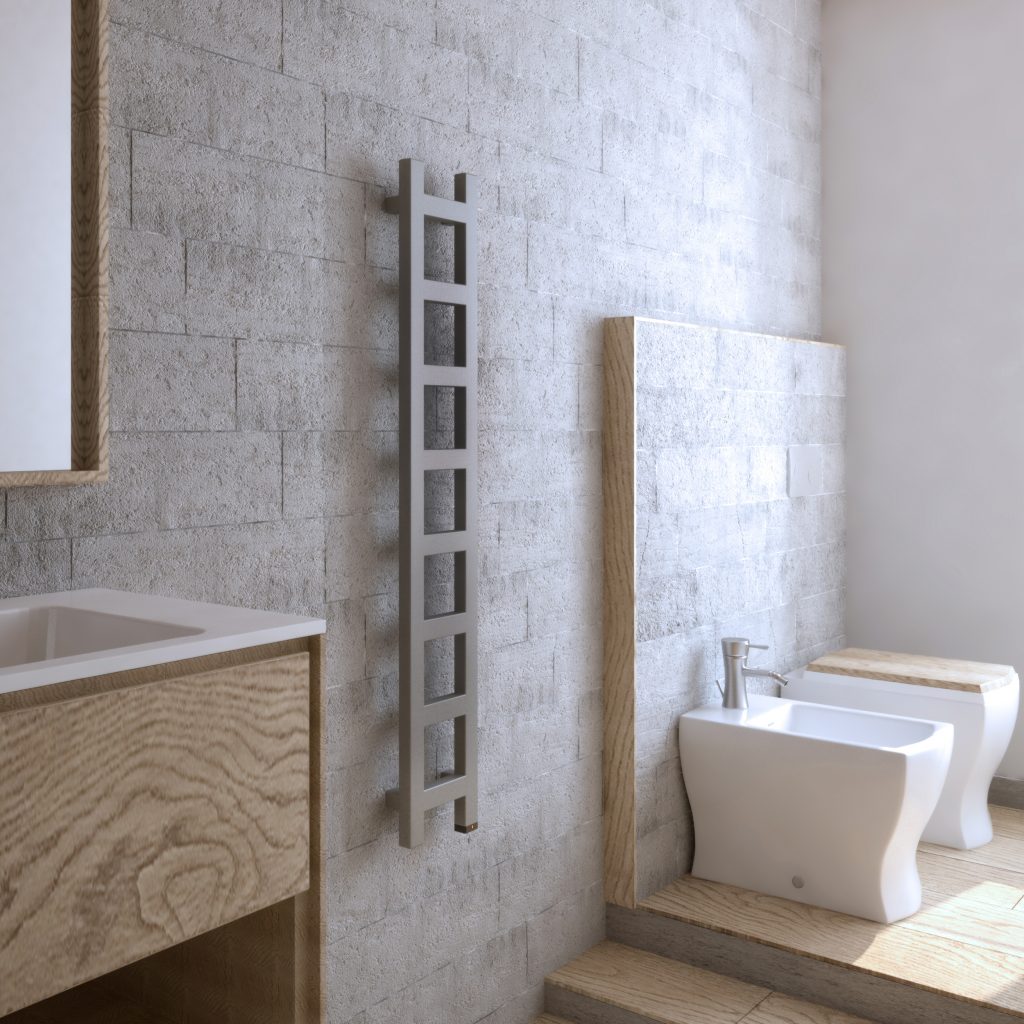 How stunning is the Easy model from the One range?! Available in 3 different sizes in this beautiful sparkling gravel shade, it has the potential to blend in seamlessly with many different bathroom sizes and decor styles. Subtle yet show-stopping, this is one of our favourites.
"Fiona" model
Fiona is available in 4 different sizes, giving it great adaptability when it comes to the kind of bathrooms it would be perfect for, depending on your needs. Coupling the traditional towel rail design with the "sparkling gravel" colour finish, it's neutral enough to complement any bathroom interior, giving the room a modern edge.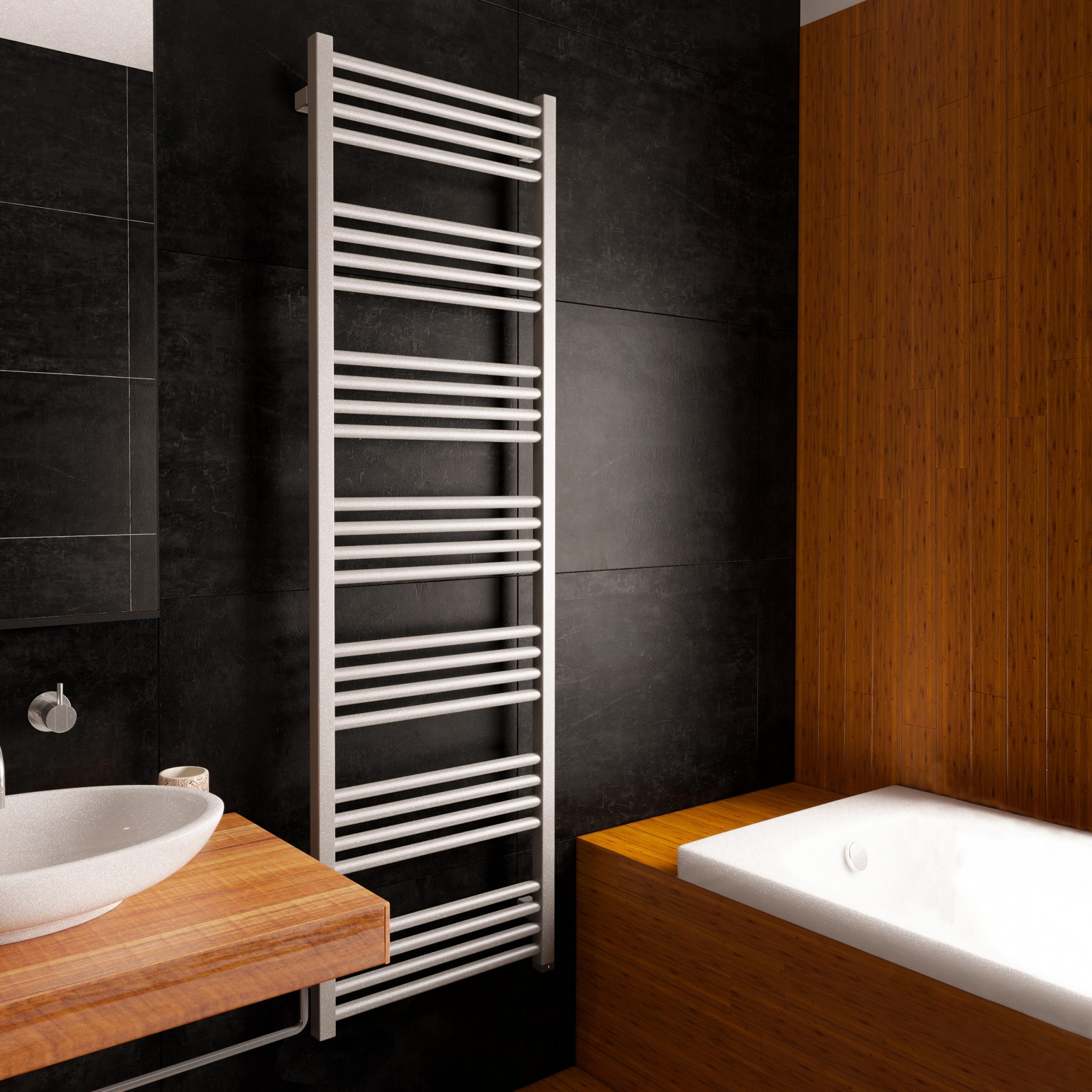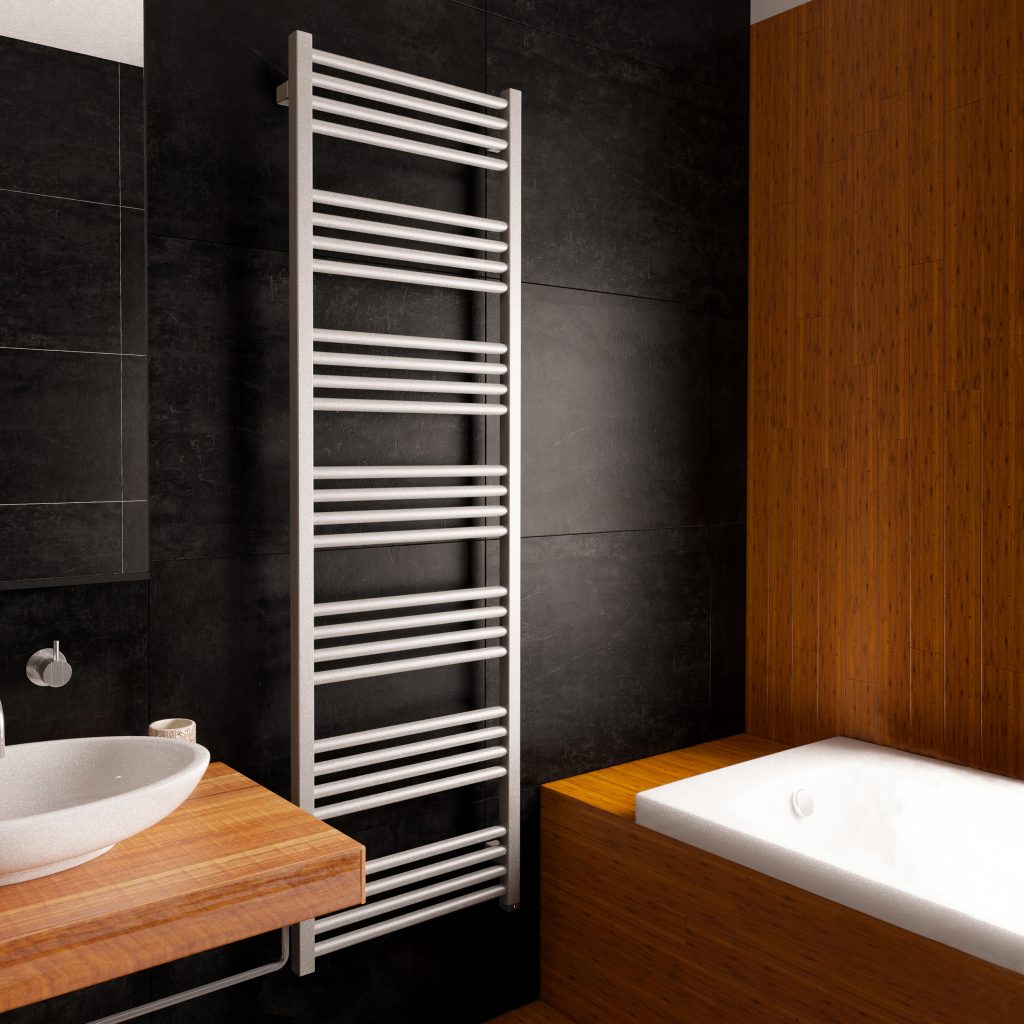 "Alex" model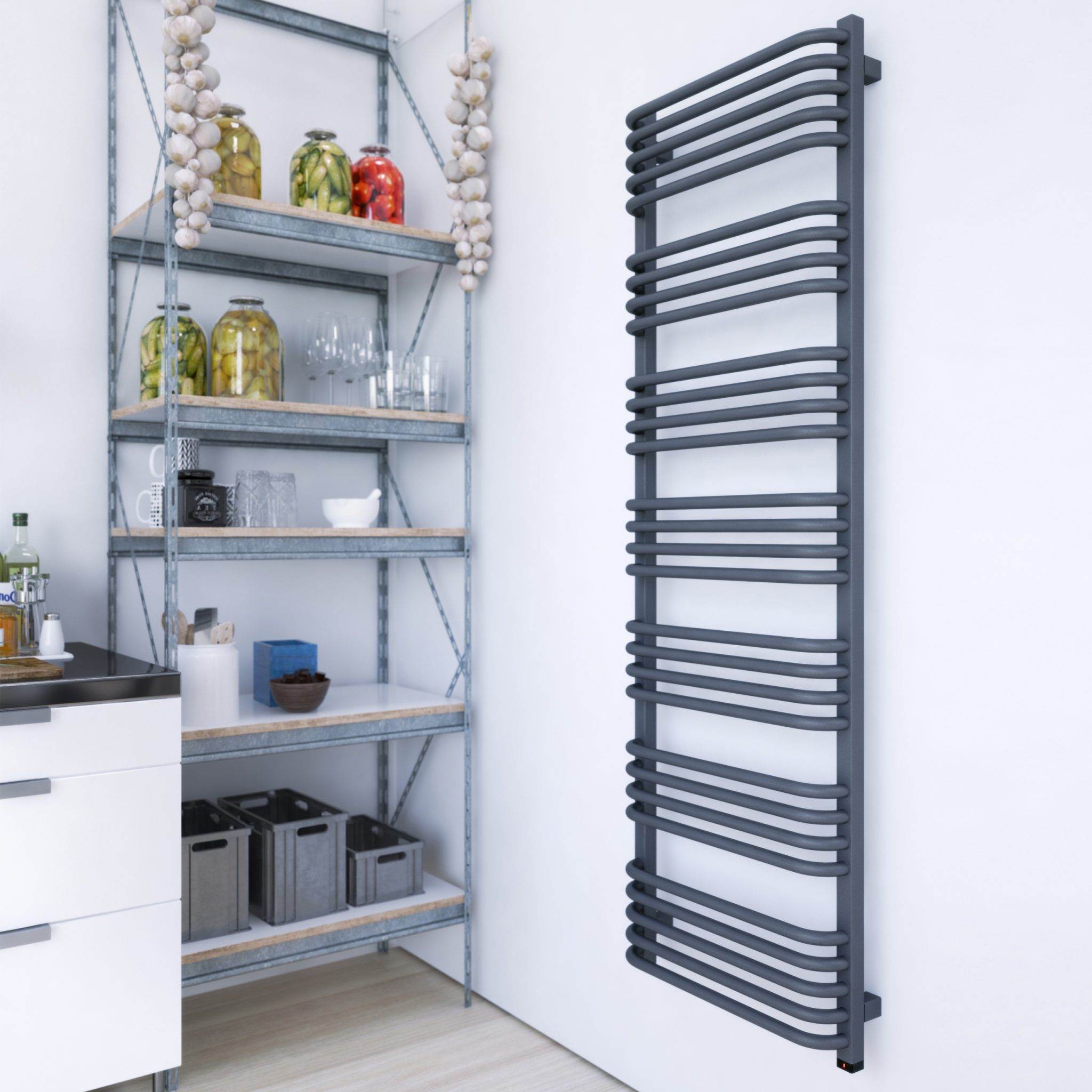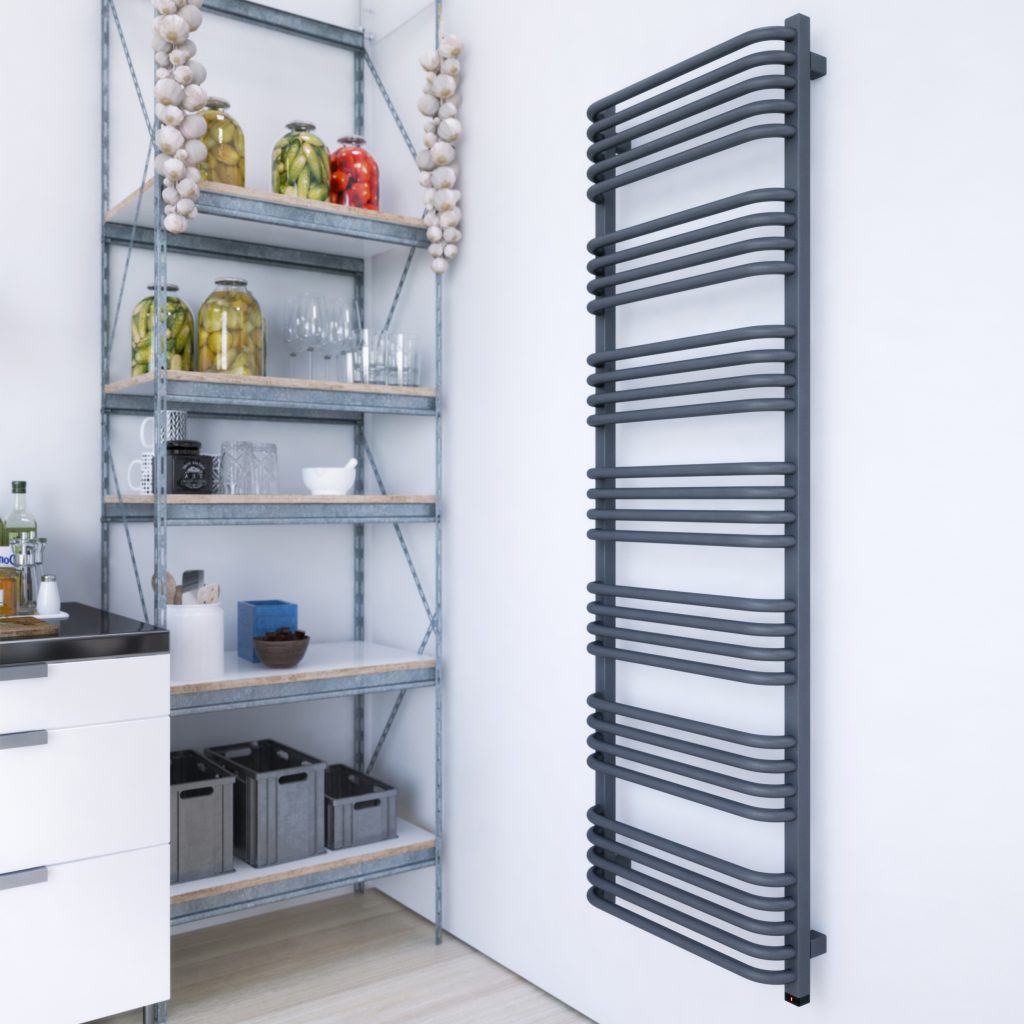 Who says heated towel rails are only appropriate for bathrooms? As you can see from our featured picture, they may have a place in your kitchen, too – especially if you are a fan of the more modern interior design look. Alex is a fantastic choice of heated towel rail from the Terma One range, boasting 3 size options and a stunning metallic grey finish.
"Quadrus Bold" model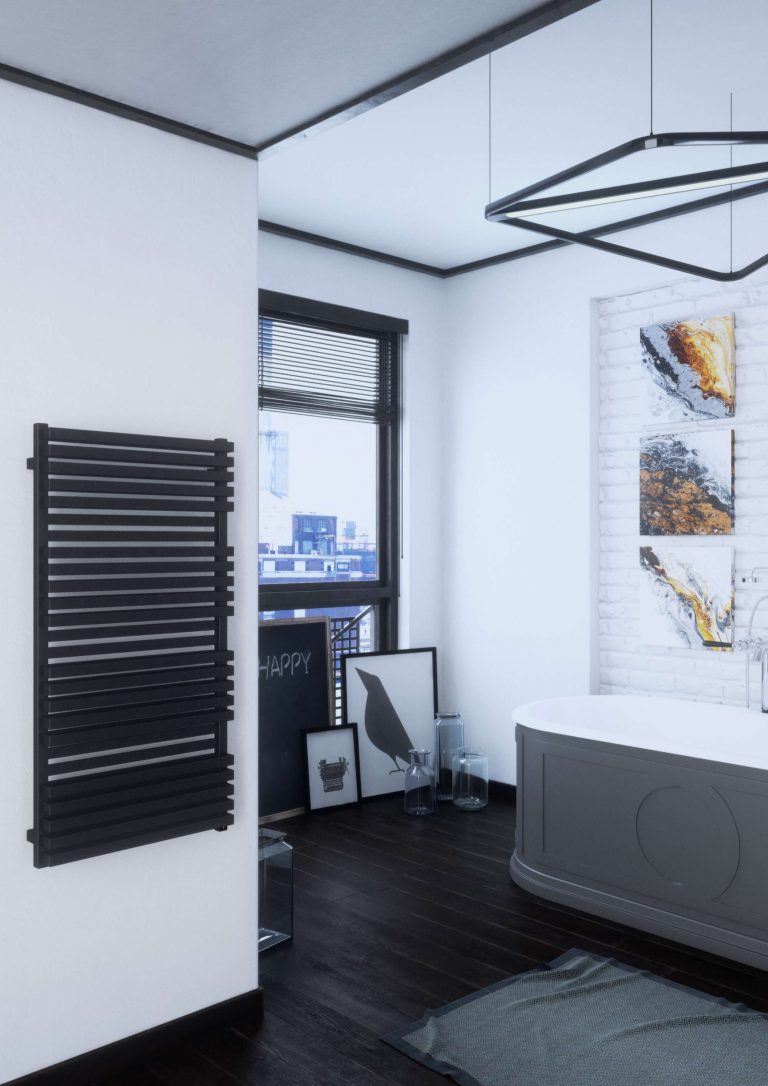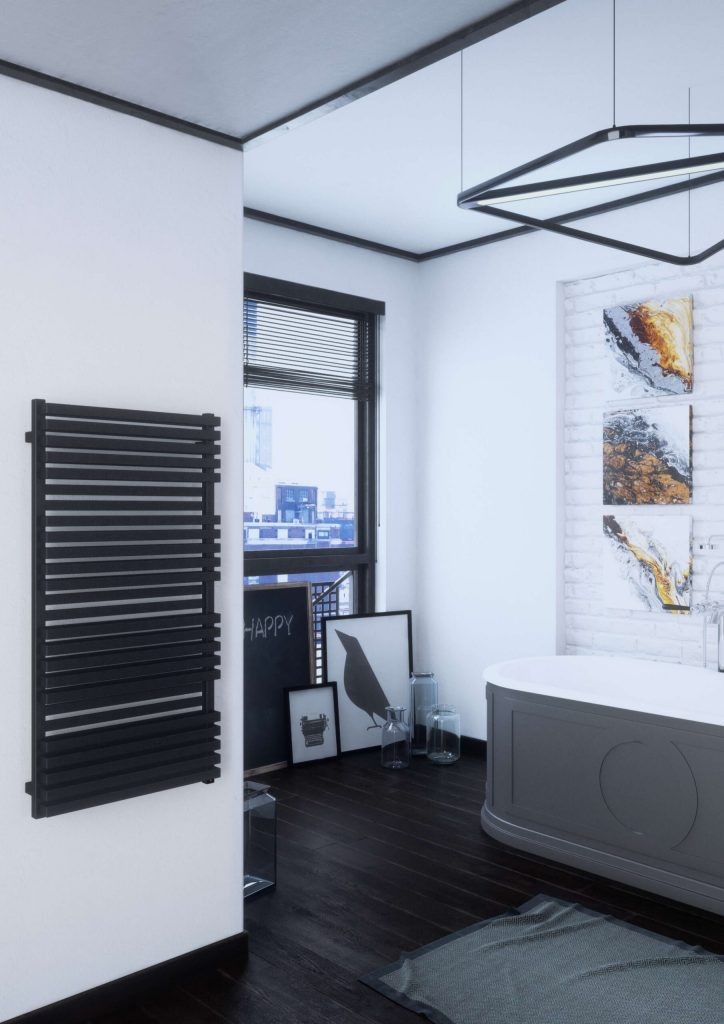 The Bold model is exactly that: BOLD! We stock 4 size options in the pictured matte black shade, which is sure to be a stand-out feature of your bathroom. The design is unique in terms of the closely neighboured individual rails, making Bold both practical for hanging multiple towels, and striking to behold. 
We'd love to know which is your favourite from this post if you're as #MadForRads as we are. Let us know over on our Instagram or Facebook pages, and remember – sharing is caring… !