7 Popular Home Decor Trends for Summer 2019
Summer is now so close that we practically taste it. As the brighter days draw in, now is the perfect time to take note of the current most popular interior design trends, so you can bring them into your home for a refresh of your decor. And of course, we have Designer Radiator options to suit every single one – making it all the more easy to update your heating appliances with confidence.
Keep reading to be brought up to speed with what's hot in the home decor world this Summer…
COLOUR
A trend we see reappearing every Summer, and for good reason! With colour bursting from every corner of nature during these bright, sunny months, it's easy to see why we are drawn to recreating those energising splashes of colour inside our homes.
From bold wall art to vivid upholstery, there are so many different ways to incorporate the colour trend into your interior – even your typically smaller rooms like your bathroom. Our K Rail Heated Towel Rails are available in 9 (yes really, NINE) bold colours, so you can easily inject a much needed pop of colour in a practical, useful way.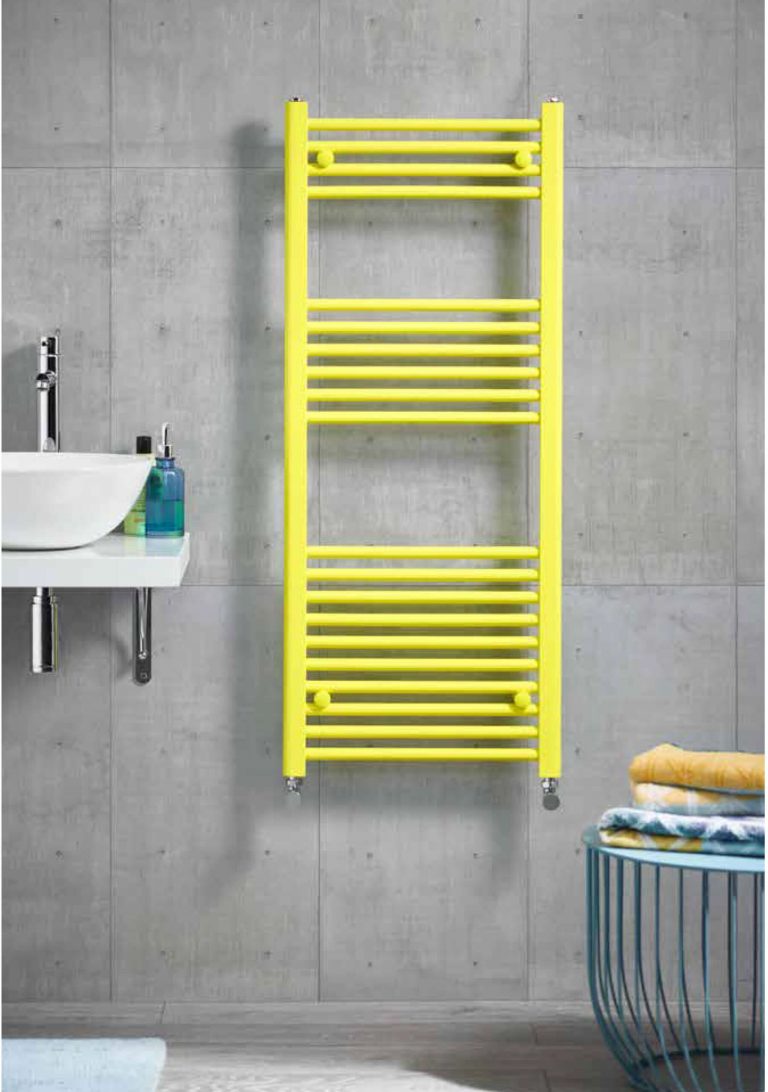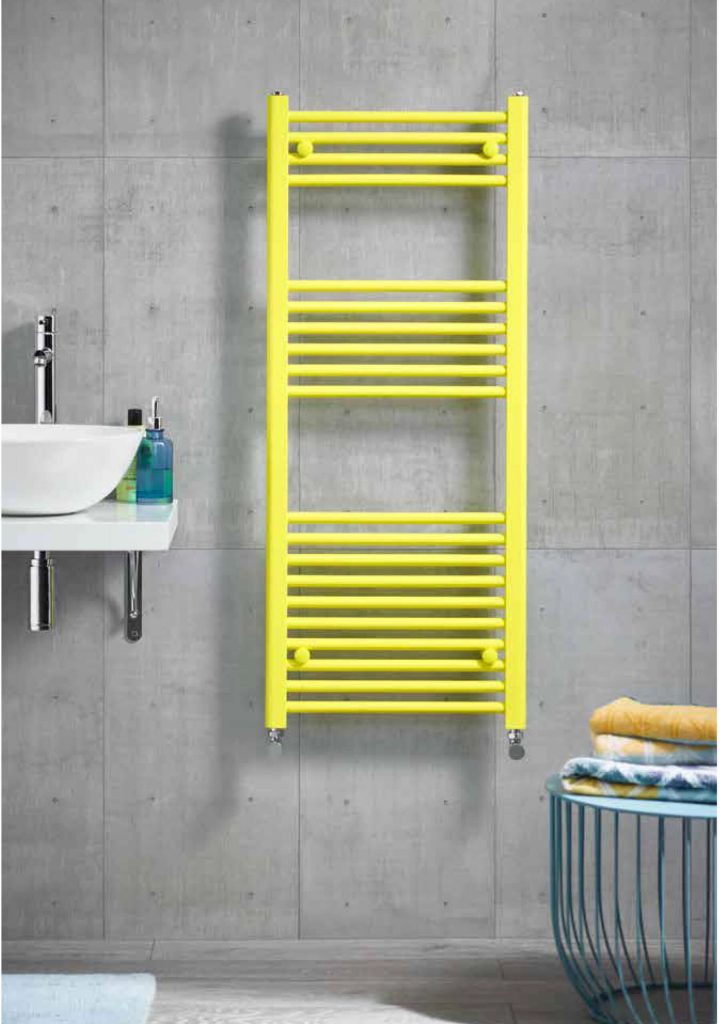 BLACK AND WHITE MINIMALISM
On the other end of the spectrum, a minimalist black and white decor has risen in popularity to be one of the main trends we're seeing this Summer. What we love the most about this seemingly simple interior style is that it can be easily blended with other trends, to make it a truly adaptable design option that can be updated as and when current trends and your tastes change.
It can be hard to put your own stamp on your decor, especially in new-build homes. The common combination of neutral walls and laminate flooring make for a perfect blank canvas, ideal for showing your personality through the interior design decisions you make. The presence of Black Radiators in an otherwise neutral decor is a great example of a way you can effortlessly give your home an edge, following the black and white minimalist trend while you're at it. And if you ask us, this isn't just a trend for Summer 2019 – it's here to stay for the long run.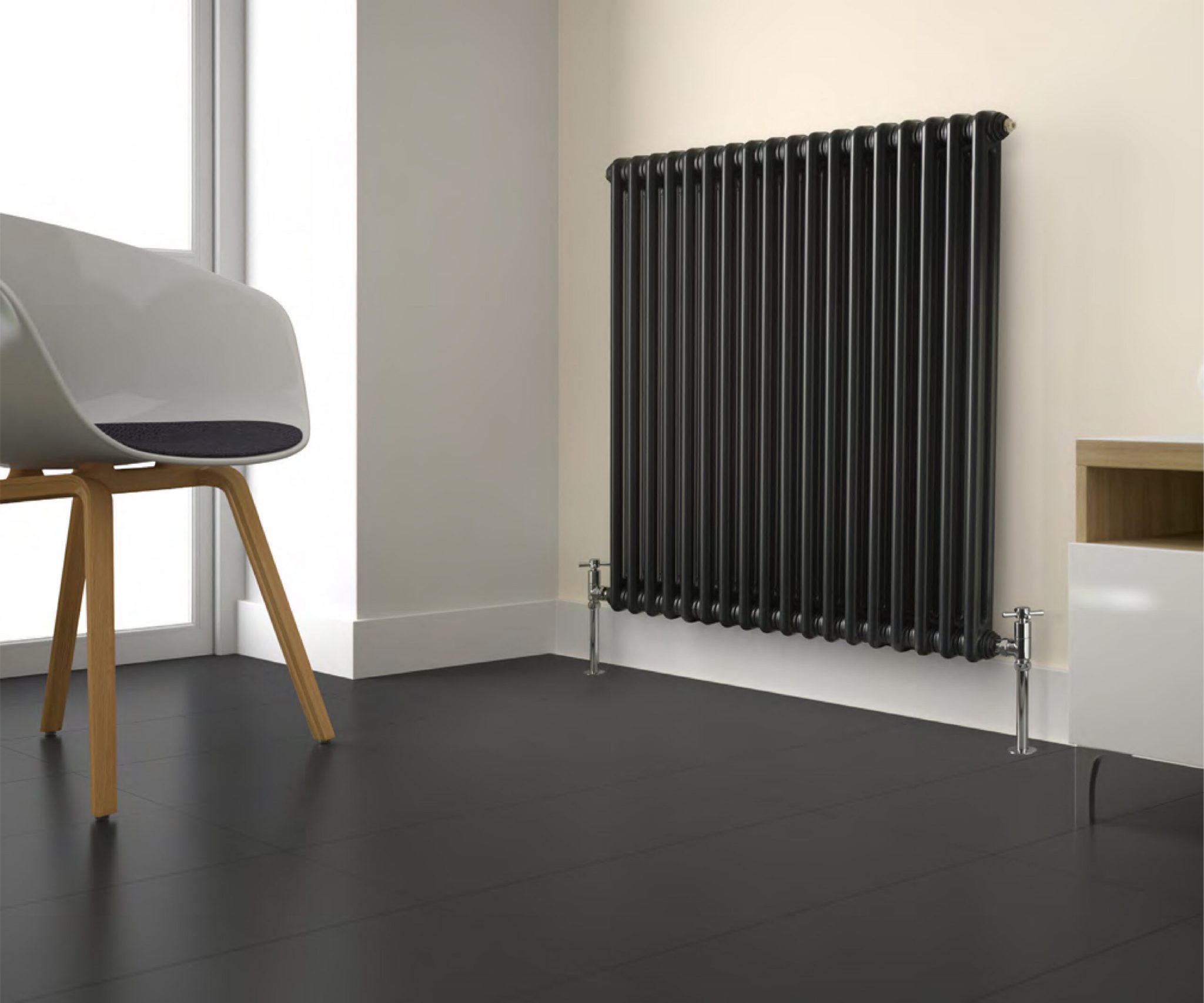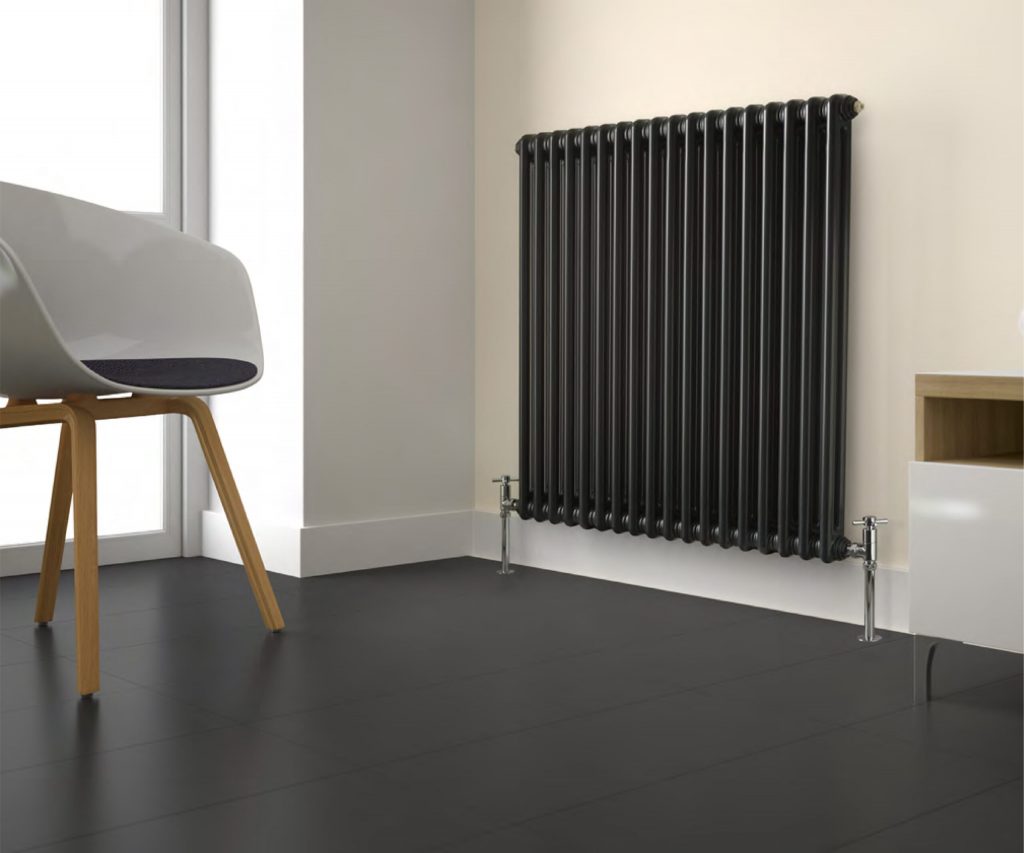 METALS
Rose gold was definitely the flavour of 2018. You'd see it absolutely everywhere, from home decor to graphic design! But it's slowly fizzling out, making way for the other metals to shine.
We're seeing three main trends when it comes to the use of metals in interior design this season: mixed metals, copper accents, and brass details.
Mixed metals are a great option for the larger investments you make in your home, as even when metal trends chop and change, mixed pieces will remain adaptable, current and stylish. A perfect example of such an investment are Designer Radiators, that are designed – and purchased – to last. Our favourite mixed metal design is the silver and copper finish Terma Michelle model which we recently featured on our Instagram and Facebook pages last week – did you see?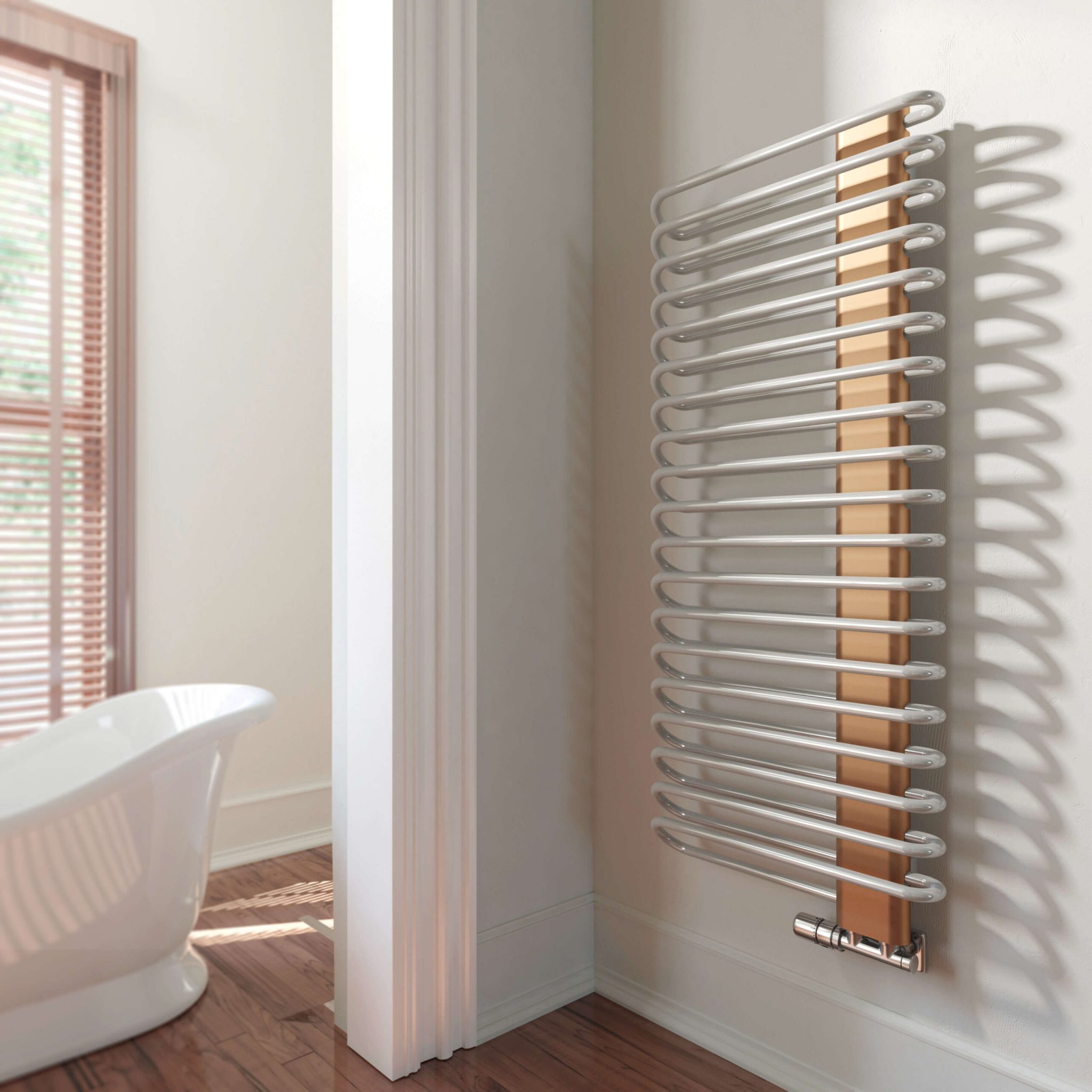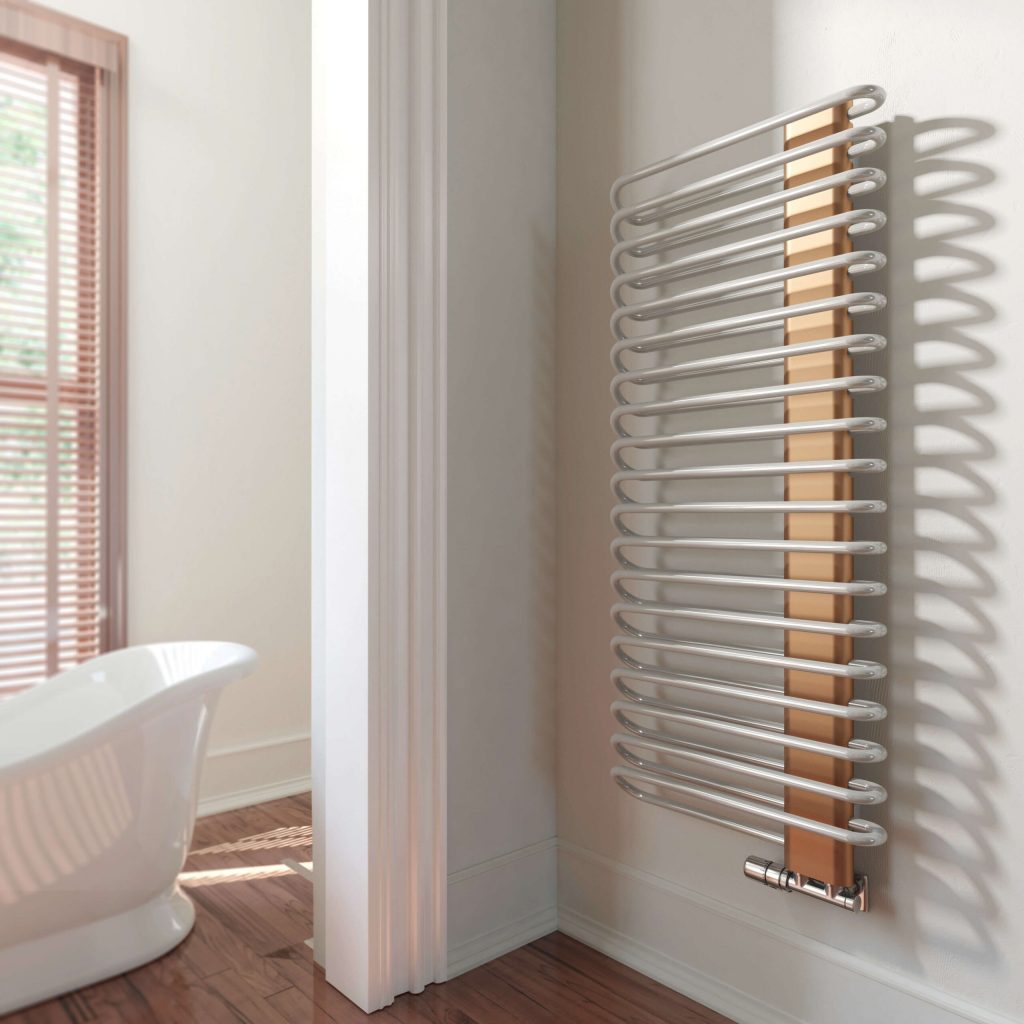 Copper in general is proving to be very popular this Summer already. A bit more of a "grown up" alternative to last year's rose gold, with greater longevity, copper decor is able to blend seamlessly into a range of different interiors, from classic to contemporary. We're loving our Terma Ouse model in particular, which has a really retro vibe mixed with a modern twist.
If you'd like to indulge in the current brass trend this Summer, you'd be making a great investment as this is a timeless metal finish that is sure to last. Our elegant selection of Valves has some wonderful brass options, allowing you to give a nod to the trend in a subtle yet practical way.
NORDIC
It's rare that an interior design trend goes the distance as successfully as the Nordic style has over recent years. Understated yet impactful, Scandi decor is effortlessly stylish, minimalist and a look that is relatively simple to achieve in your home. As is the case with the black and white trend, Nordic style is easily adaptable as newer trends come and go, or as your tastes and preferences change.
The key palette focuses on neutrals. Think creams, beige, grey and of course white. If you are looking to upgrade your old, tired white radiators into the world of Designer, but don't want anything too "out there", we have a whole range of White Radiators in vertical and horizontal designs that will seamlessly blend into a Nordic, Scandi vibe.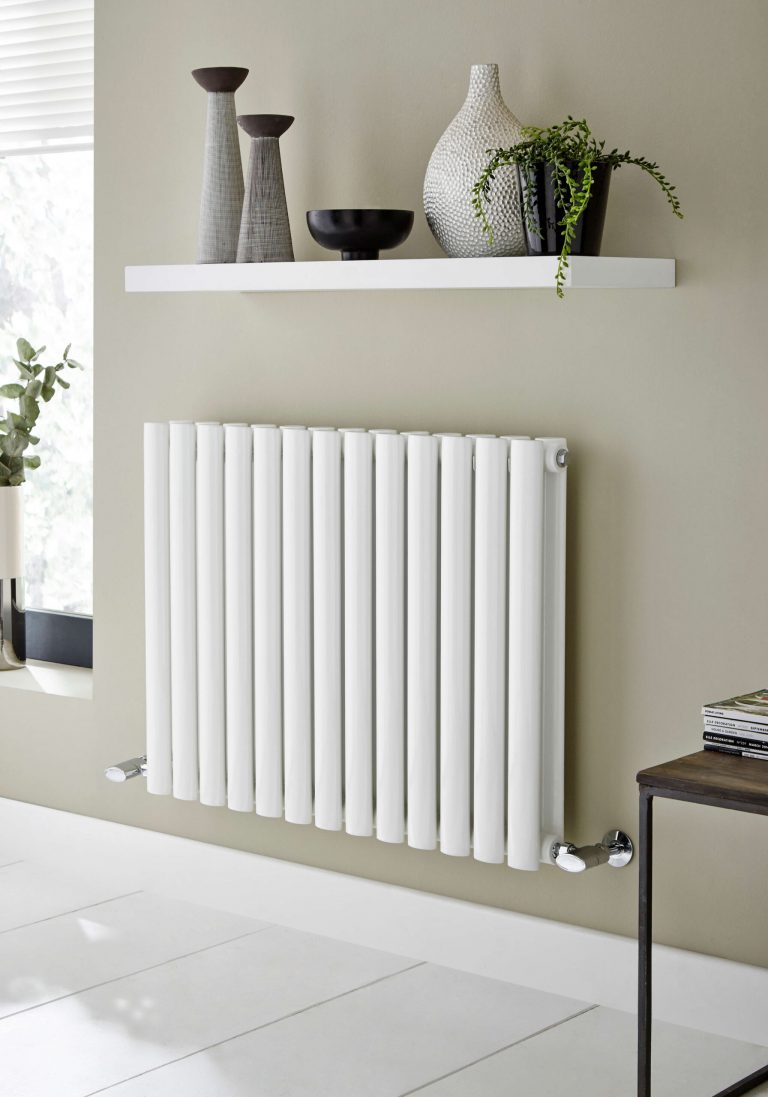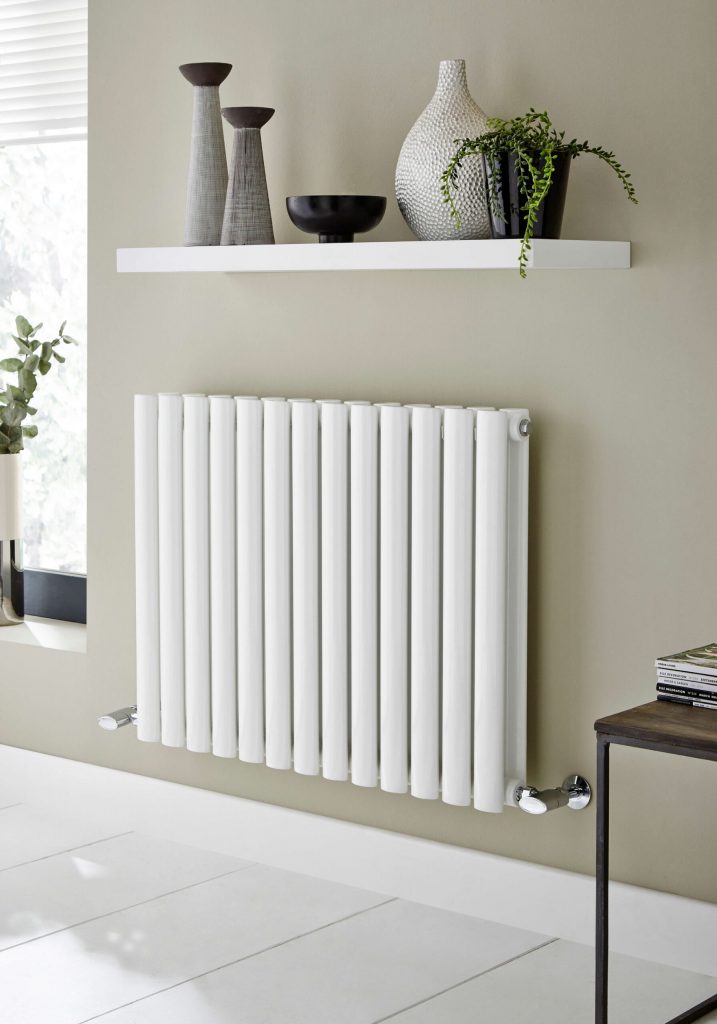 MID-CENTURY MODERN
Mid-century design has never really gone out of style, especially since it's been blended with a modern edge. Easily incorporated into both period and more modern homes, it's a relaxed yet stylish decor option that can be combined fairly effortlessly with other styles.
This Summer, mid-century modern decor focuses largely on sleek lines and tubular designs. Our Nova Mirror Duo Tube model is a great example, boasting a modern twist with the striking feature of a central mirror. For anyone that loves to combine style with functionality, this is a great option.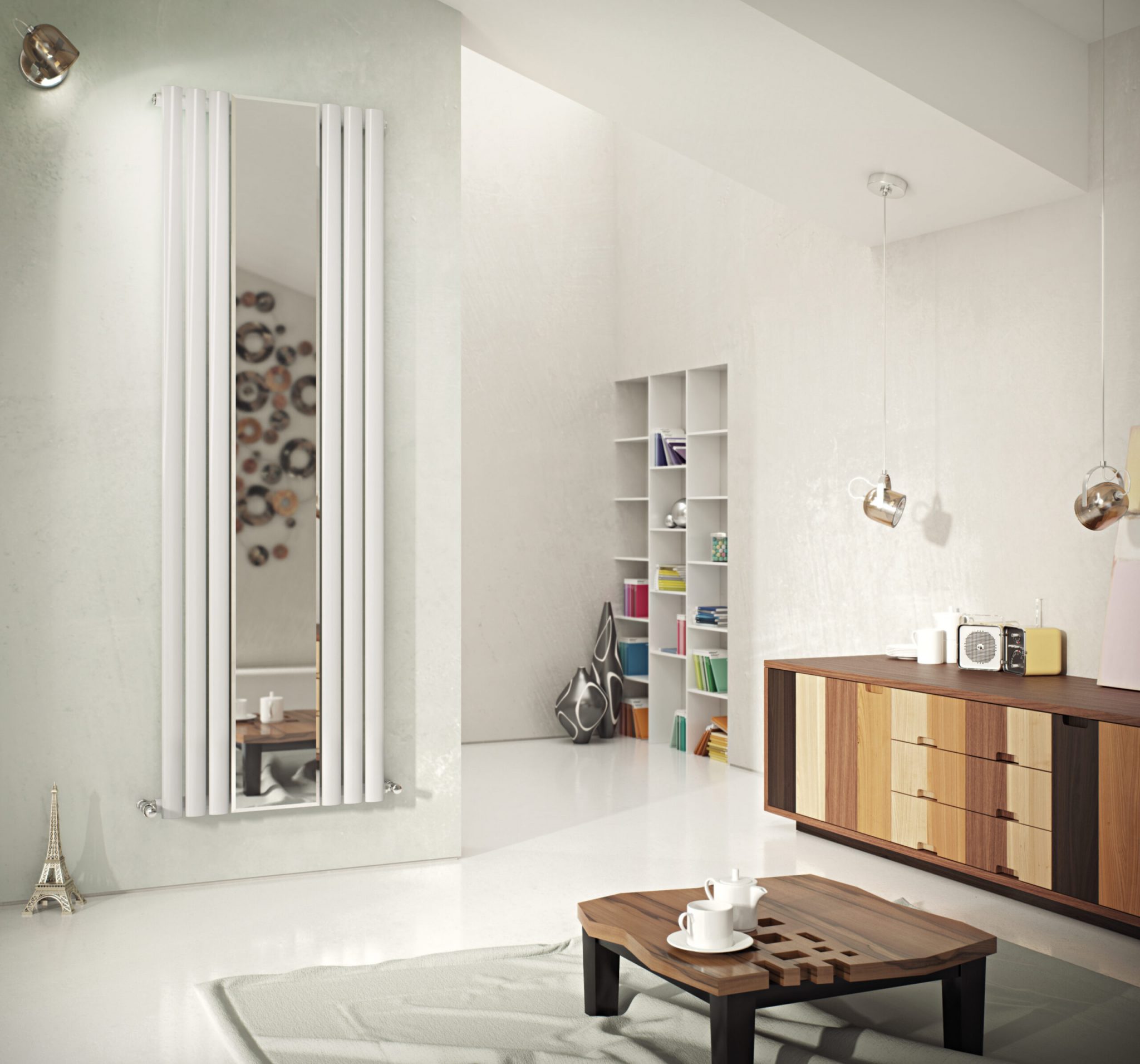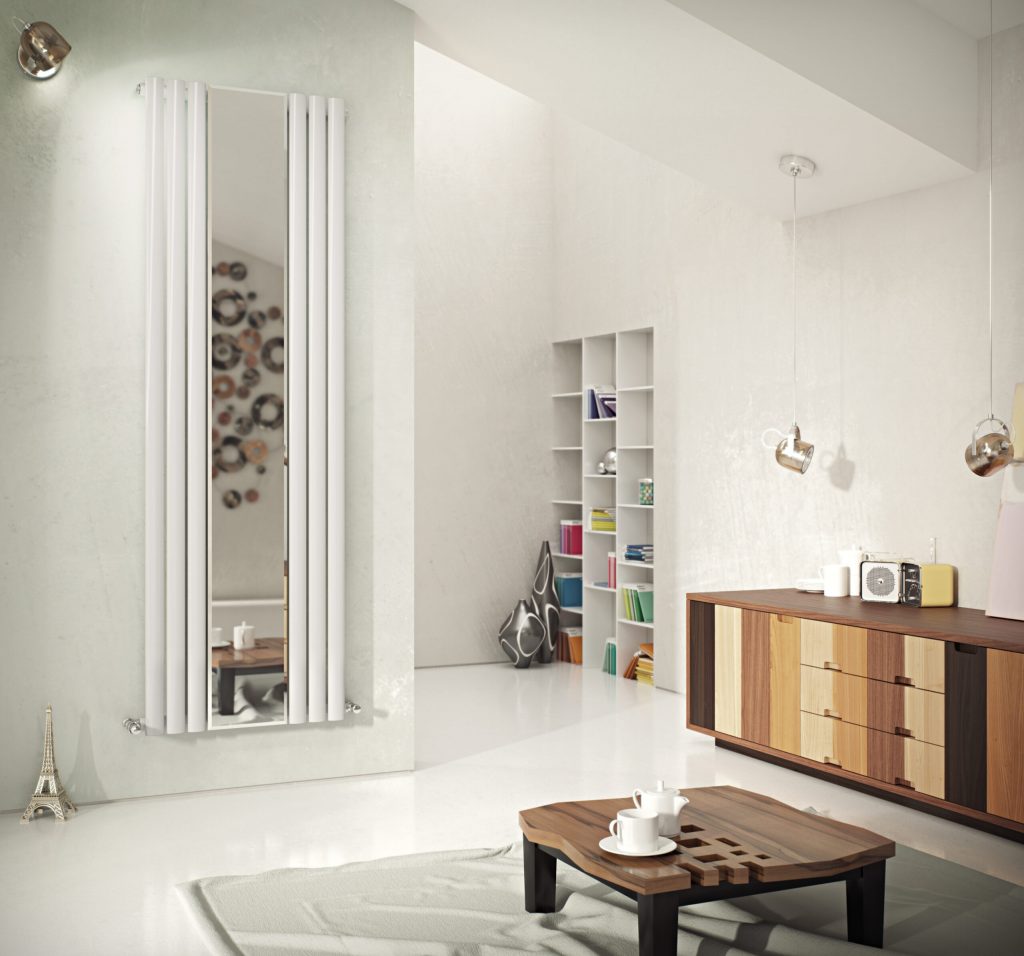 MACRAMÉ
Macra-who? Macramé is a style of woven textile that is made through creating a series of knots. It's typically seen in wall hangings and blankets throughout a home. Creating a relaxed, boho vibe, it is set to be one of the most popular Summer trends for 2019 and can be seen in plenty of places on the high street.
Our "wild card" suggestion for incorporating macramé into your home through a Designer Radiator is one of our favourite models, the Terma PLC V. We absolutely love the intricate woven design, making it sure to spark the wow factor in any room. Due to its unique look, not only does it work for this Summer 2019 trend, but it creates a stand-out feature for years to come.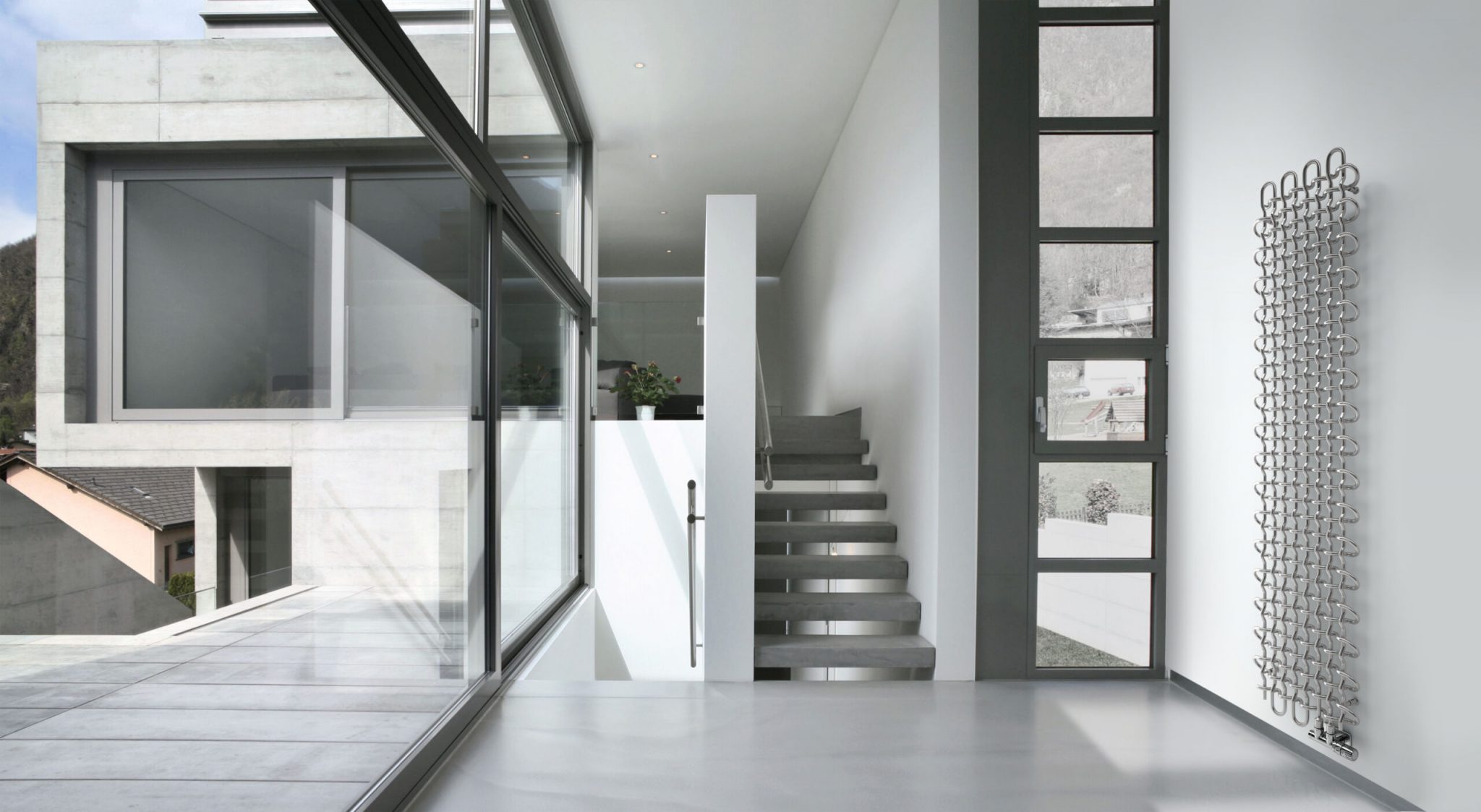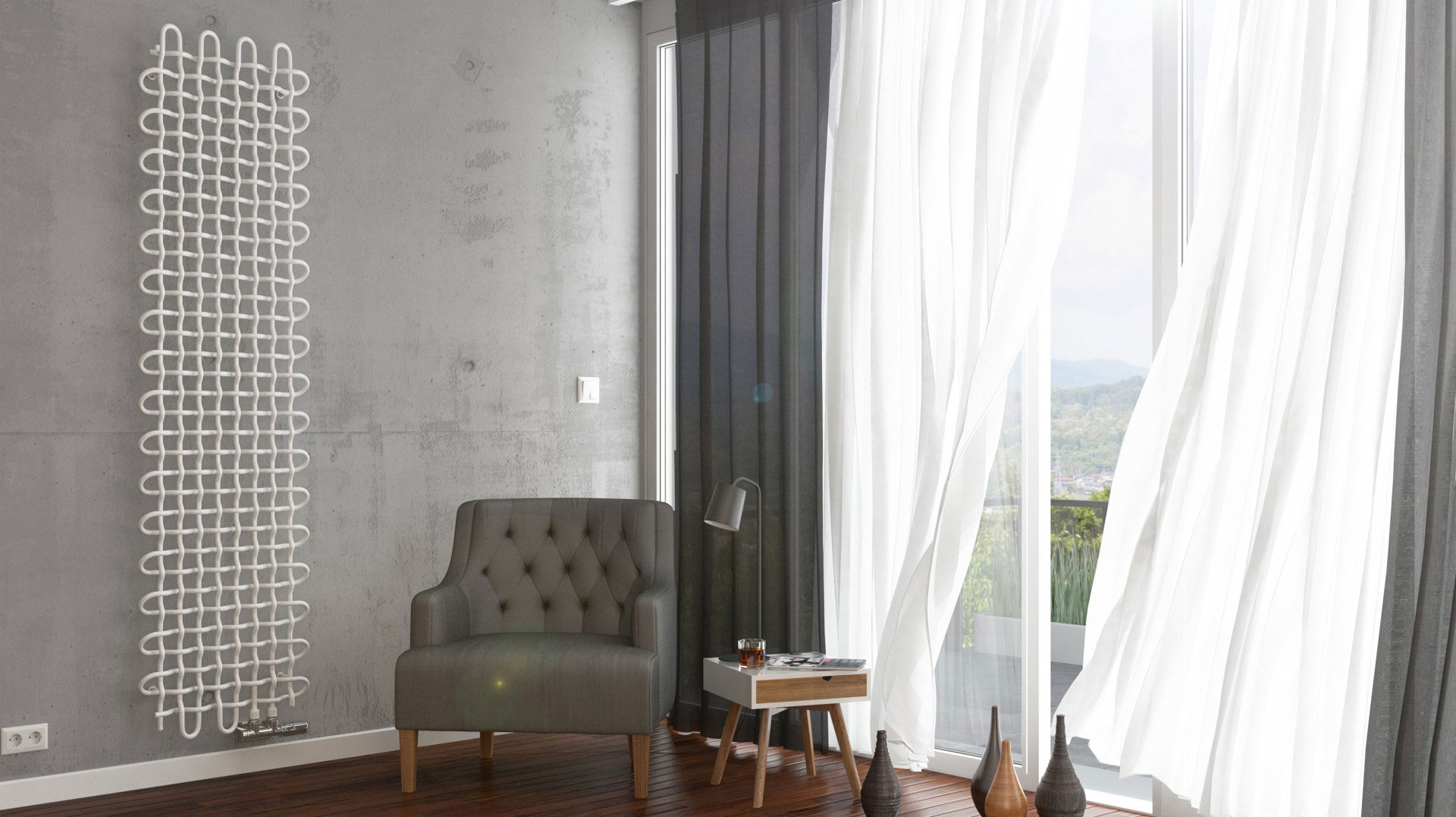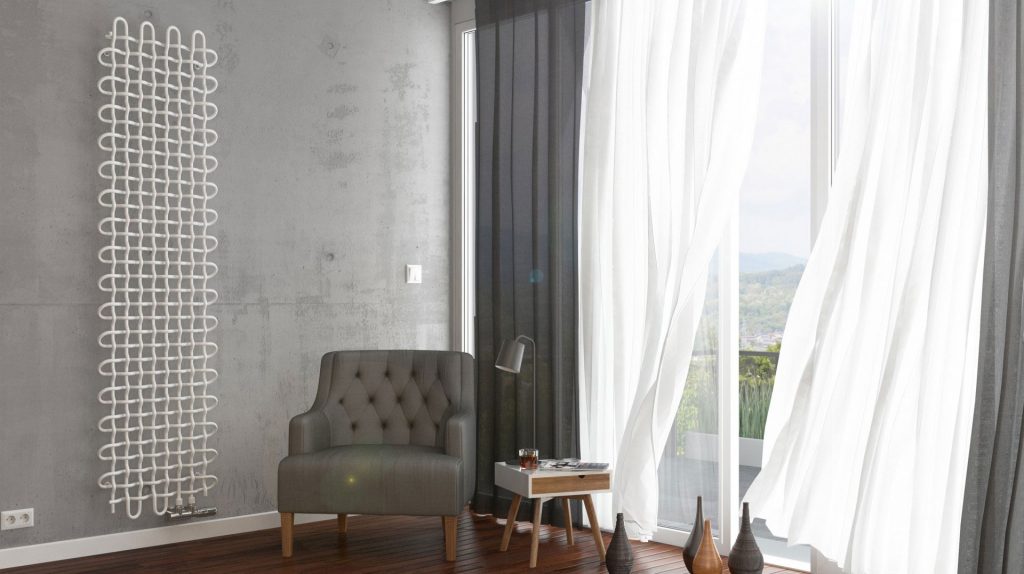 SUSTAINABILITY
Last but by no means least, sustainability has become a trending topic this year and has naturally filtered into the world of interior design. It's all about natural materials, light colours and fresh simplicity. For that reason, our range of White Radiators are a perfect fit for this trend aesthetically, but more broadly speaking, our entire product catalogue is in-keeping with sustainable living.
Posh Rads Designer Radiators are all designed by our trusted suppliers with longevity in mind. They ensure energy efficiency to not only save you money on your heating bills, but also benefit the environment. Choosing any Designer Radiator from our hand-picked selection brings sustainable living directly into your home, not just as a passing trend but as a lasting, impactful change to your home.
We'd love to help you if you're in need of any assistance choosing your new Rad. Our lines are open daily until 8pm, so call us freephone on 0800 009 6145 and let's chat.