Now that summer is over and the nights are getting longer, it's time to think about heating in the home. Most homes that have central heating systems have a range of radiators, but how many of us have thought properly about their design? The good news is that there is a wide choice of designs on the market today. These range from low and wide heaters to tall and vertical radiators for home.
So, you don't have to put up with whatever your heating engineer happens to have to hand when they are installed. More and more people are discovering the many advantages of installing vertical radiators.
Why Vertical Radiators For Home?
Vertical radiators are incredibly versatile. The fact that they take up less space horizontally means that they can be fitted in smaller spaces. They can also look amazing in much more spacious rooms. Upright radiators still emit the same heat as lower, wider models by stretching further up the wall, instead of along it. You can fit them either side of your windows to help mitigate against any draughts. This leaves the space underneath free for a sofa, shelving unit, drawers or coffee table.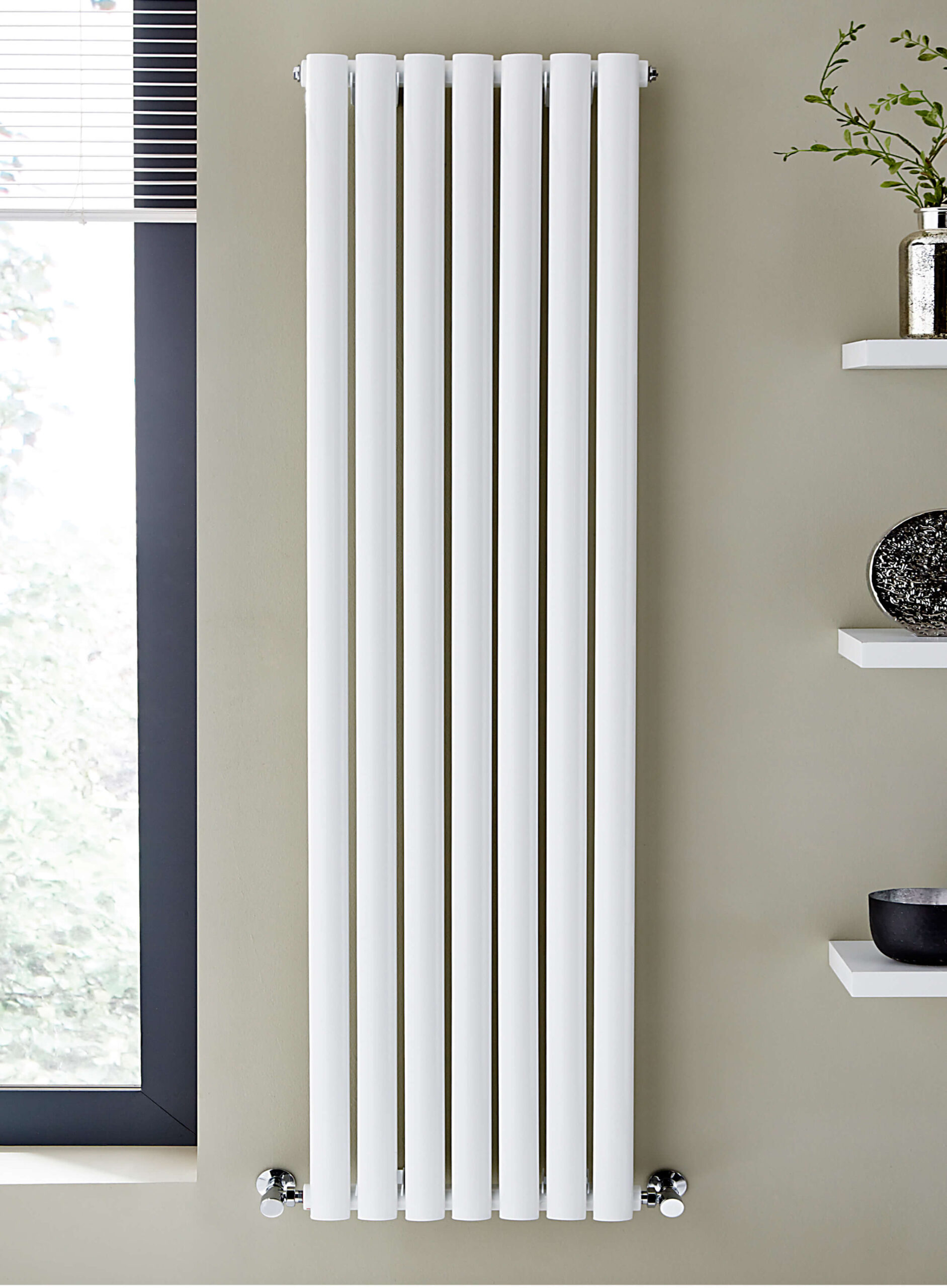 Vertical radiators for home also take up less room on the floor. This frees up more space to arrange furniture in the saved space. You will also no longer have to watch out for blocking a wider radiator with your furniture and compromising heat output. Vertical radiators for home also free up wall space that can be used to hang pictures or mirrors alongside. Upright radiators create a warm, stylish addition to the room and offer excellent energy efficiency.
How Do Vertical Radiators Work?
Vertical radiators work in exactly the same way as horizontal radiators. Water pressure ensures that heat reaches every single part of the radiator, not just the bottom or side sections. You can warm your hands on any part of an upright radiator and the BTU output remains unaffected by the taller shape and size.
Vertical radiators for home are connected to the central heating system in the same way as any other type of radiator. They also require the same maintenance and care. This includes regular bleeding and a weekly wipe-down with a damp cloth to remove marks and keep them pristine.
At home, Anywhere
Vertical radiators for home are also a great asset when it comes to interior design. They can fit well into almost any setting, from period Victorian or Edwardian to ultra-modern trends, including Minimalism. They come in a range of colours and finishes and can even be custom painted to match existing décor.
As the eye is drawn upwards due to their height, more can be made of the top of the radiators by adding design flourishes and feature patterns. Many vertical radiator designs offer a real talking point to guests due to their striking, sleek appearance. You can even install two, three or more of them in a row to maximise visual impact.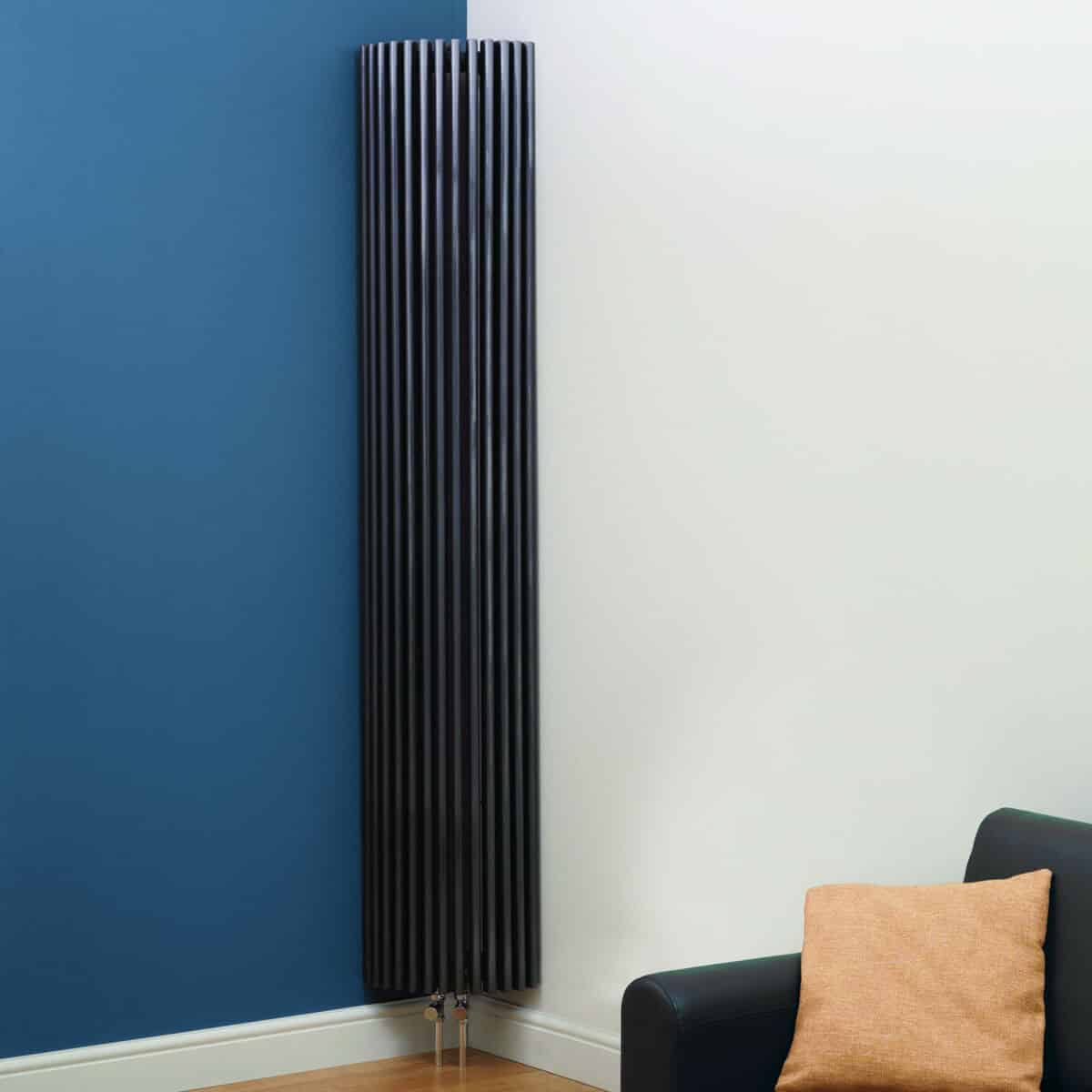 Tall, vertical radiator for home that don't take up too much width are ideally complemented with heated towel rails as well to double up on heating capacity. This is especially appropriate for the more 'practical', private rooms of the house like the bathroom or bedroom. Here, vertical radiators can be pressed into use to dry towels or warm clothing on a cold morning.
Or consider installing one or two in the kitchen. We spend a lot of time in the kitchen and it can be chilly on colder days. Vertical radiators can sit unobtrusively between all your cupboards, units and white goods, emitting comforting heat.
Rising Demand
Over the past decade or so, demand has risen for vertical radiators for home and offices. We are becoming more creative in our choice of interior designs and happier to experiment. The global pandemic saw the vast majority of us spend more time at home. This has sharpened our focus surrounding what we want around us to make us feel cosy and happy.
Vertical radiators offer a huge variety in style, colours and designs, as we have already mentioned. This makes it great fun to choose exactly what we want and what we think will look great and perform well. New designs are being brought to market all the time. So, now could be the perfect time to make a change in direction and opt for a striking set of vertical radiators for home for as many rooms as possible in your home.