We are delighted to introduce our K-Rad designer radiator collection. K-Rad radiators are amongst our best sellers here at PoshRads, and it's not hard to see why.
K-Rad, otherwise known as Kartell UK, has established a reputation as a flagship European supplier of top quality radiators and sanitaryware.
Fashions and designers all across Europe have influenced K-Rad's latest designer radiators and towel rails. They also supply traditional styles that have stood the test of time. All of their radiators have solid, functional, durable designs that are easy to use and maintain.
Fast Designer Radiator Delivery
No one wants to wait for ages for a company to deliver their item, and then potentially have to deal with a return due to damage in transit. Because of this, we make sure that we always keep our K-Rad lines well-stocked, and our partners, Kartell Logistics, carry out all our deliveries of their radiators.
As a result, we are able to deliver quickly, efficiently and with much less chance of damage occurring during handling.
Wide Range of K-Rad Designer Radiators
PoshRads have become famous for quality designer radiators, delivered with amazing service and at a competitive price.
Take a look at our wide range of K-Rad radiators here. And for your convenience, we've featured some of them below.
Firstly, the K-Flat Radiator Range
Let's start with the K-Flat Premium range. Available in both single and double panel, and with horizontal or vertical options available, the K-Flat has a smooth and simple design and a creamy white finish.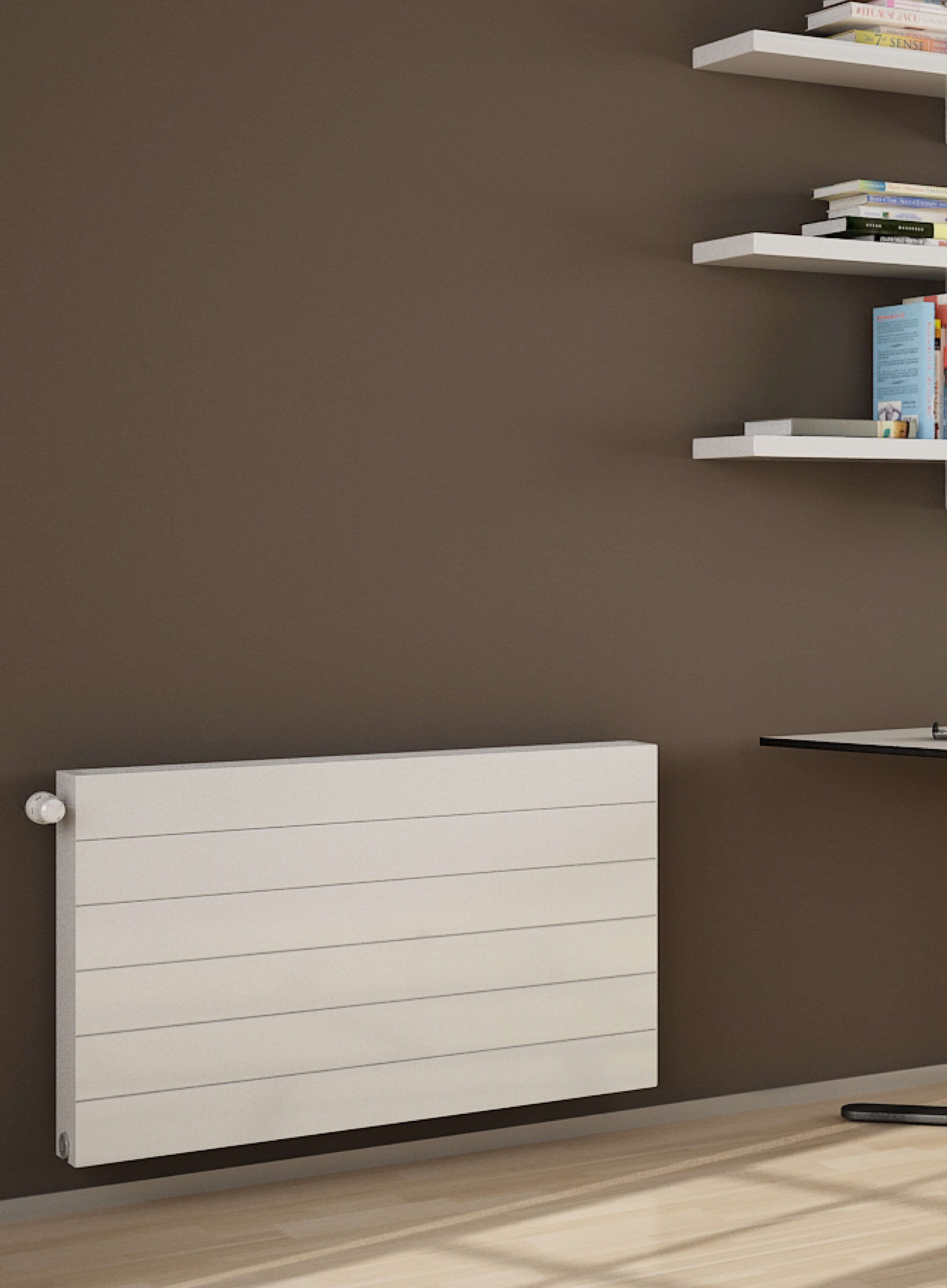 The horizontal K-Flat Premium option, pictured above, is available in no less than 22 different sizes. This means that you can pick one that fits your space perfectly. If you have a narrow, tall space, you'd be better off with the vertical option, with four sizes to choose from.
If you do decide to go with the horizontal option with any of our K-Rad designer radiators, take note that the valve, pictured here at the top, could be installed just as easily at the bottom; whatever suits you best.
Our K-Flat radiators are also available in a Standard range. The vertical single option (below) is available in five sizes, and we also stock the double panel. You can choose to have side panels included or not, whatever floats your boat.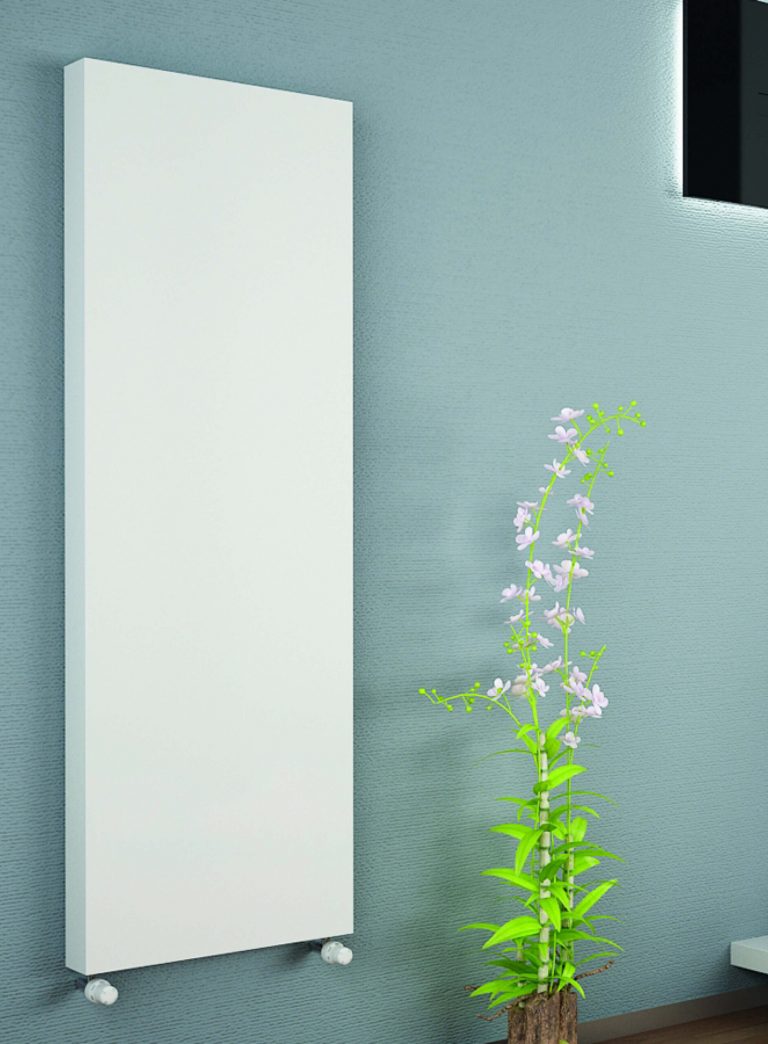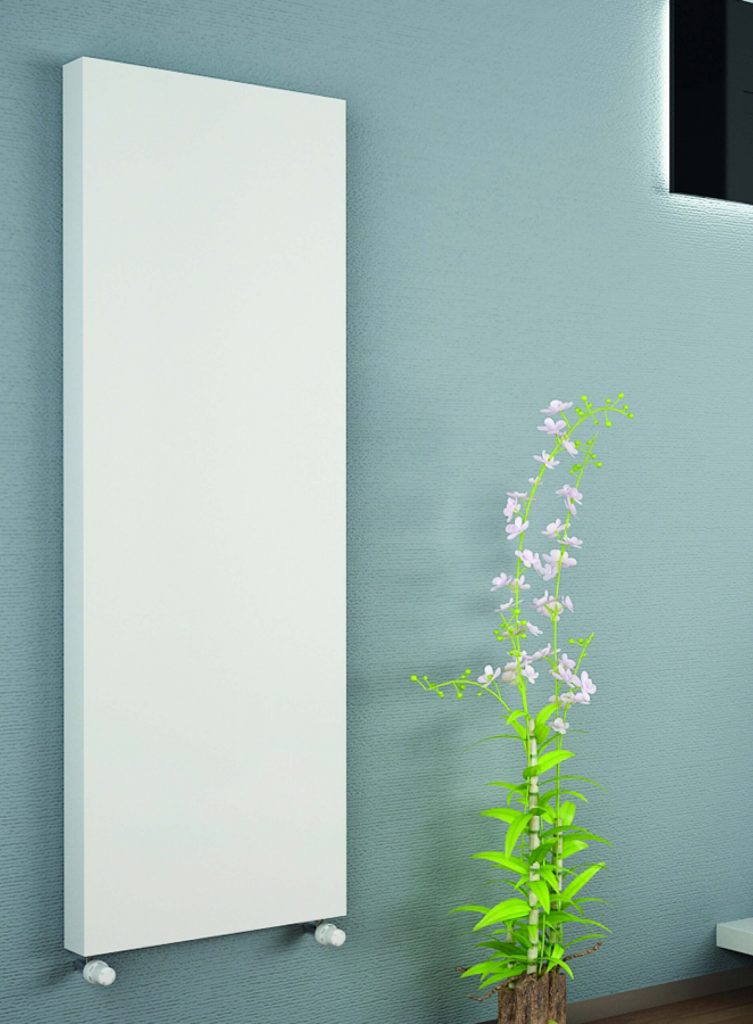 Next Up, K-Rad Boston Radiators
Next, let us introduce you to K-Rad's Boston range of radiators; these are some of our best sellers. We're willing to bet this is because they're all vertical, and there's a choice of nine sizes, which makes them perfect for awkward spaces. Choose from a white, anthracite, or chrome finish to match your décor beautifully.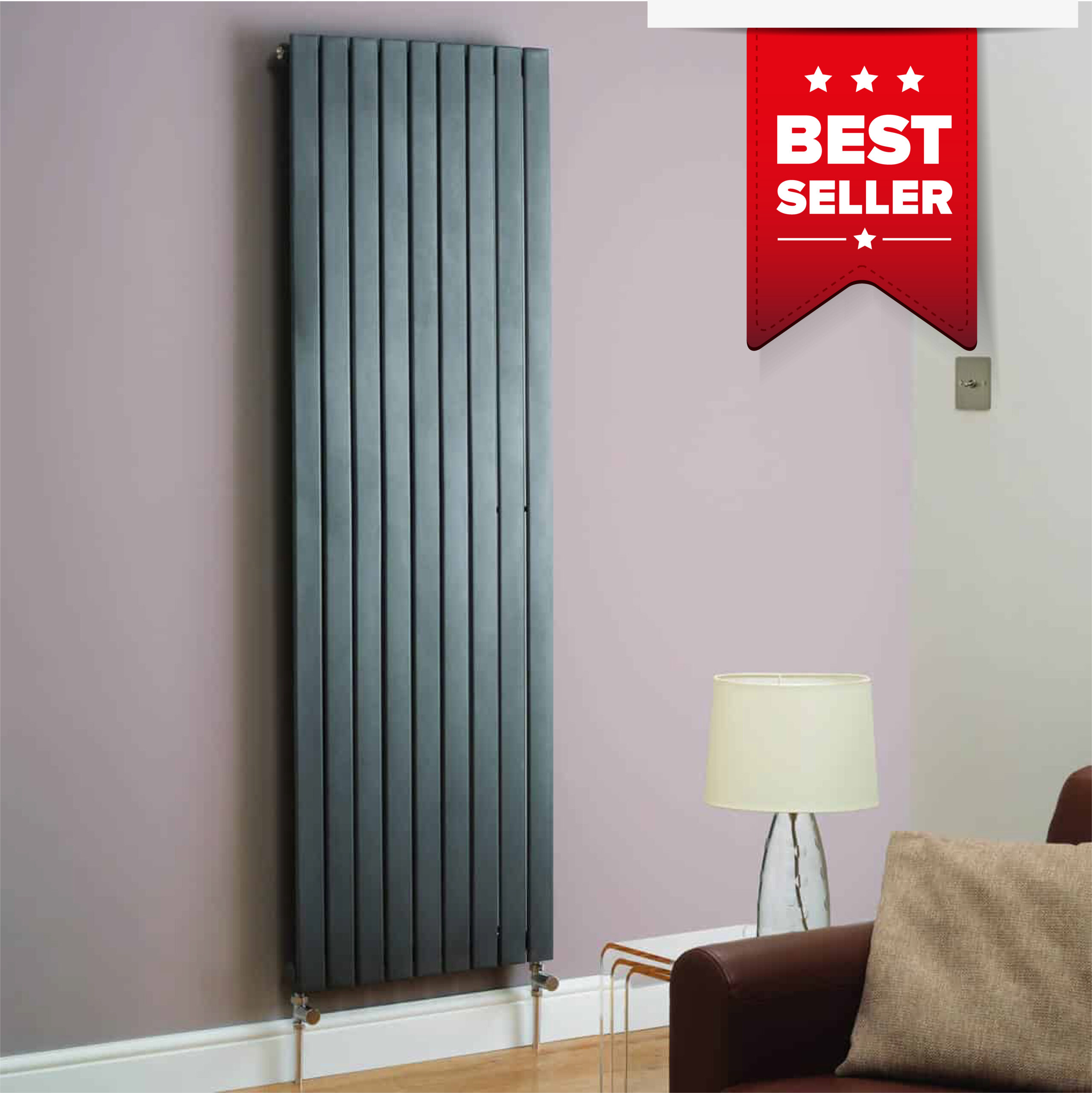 The Kansas Corner Radiator
Ooh, we like this one. Being a corner fitting radiator, one size fits all. As a result, there's literally no room that this rad would not fit in, and it would look amazing absolutely anywhere. If you've never seen a corner radiator before, prepare to be wowed. The Kansas Corner radiator is pictured below in anthracite. Super practical, right?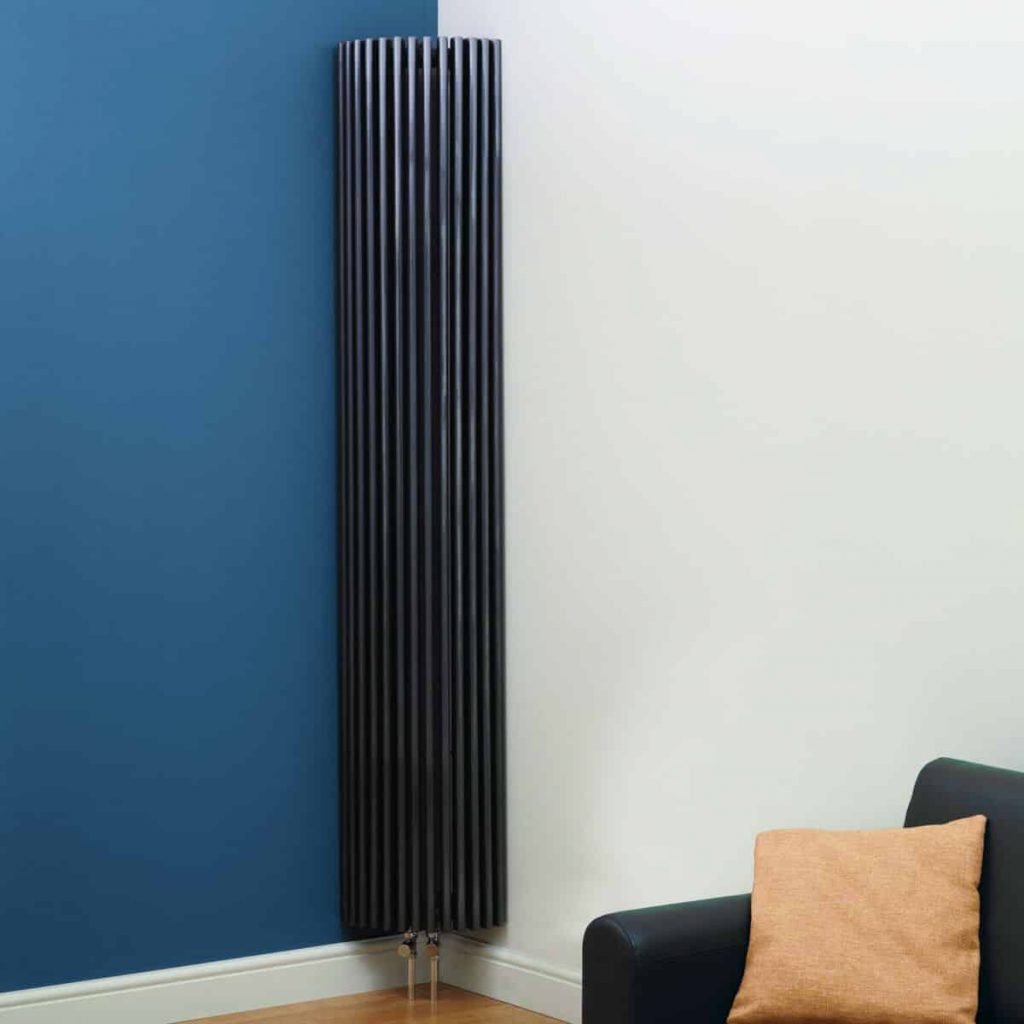 Are you interested in our featured designer radiators, or any of the other amazing rads on our website? Just send us a message or give us a call on 0800 009 6145 today.