Christmas shopping is not an easy task, especially when you have lots of friends and family members to buy for. Every tick on the Christmas gift list is a small victory, but there's always that one person who seems impossible to buy for.
It could be your brother, mum or partner, but we all know that one person who has it all. And those people can be really tricky to buy for. My mum is one of them. She usually ends up with about five Yankee candles, as everyone knows she likes them, and we don't know what else to get!
Our designer radiators are the ideal Christmas present for the person who has everything. Everyone loves a practical gift; you can't actually do anything with an ornament! And a radiator is just about as practical as gifts come.
You'd be right in thinking that a radiator is a rather unusual Christmas present, but at least you can be sure you're not buying the same as another family member! Just take a look at some of the options below. We know that once you've seen them, you'll agree that everyone would love to find one of these beauties under their tree.
How About a Mirrored Radiator As a Gift?
Far more than just a heating appliance, our mirror radiators give any room an instant feeling of luxury and elegance, and will perfectly complement any modern interior design.
These modern radiators emit exactly the same level of heat as any other radiator of the same size. And having a mirror incorporated within the radiator will allow your gift recipient to save valuable wall space.
Terma Rolo Mirrored Radiator
Firstly, let us introduce the Terma Rolo mirrored radiator. This radiator is ideal for bathrooms, just pop your towel over it before stepping into the shower so it'll be nice and toasty when you get out. Then get yourself ready for your Christmas and New Year's parties (possibly hosted on Zoom this year!) with the integrated mirror.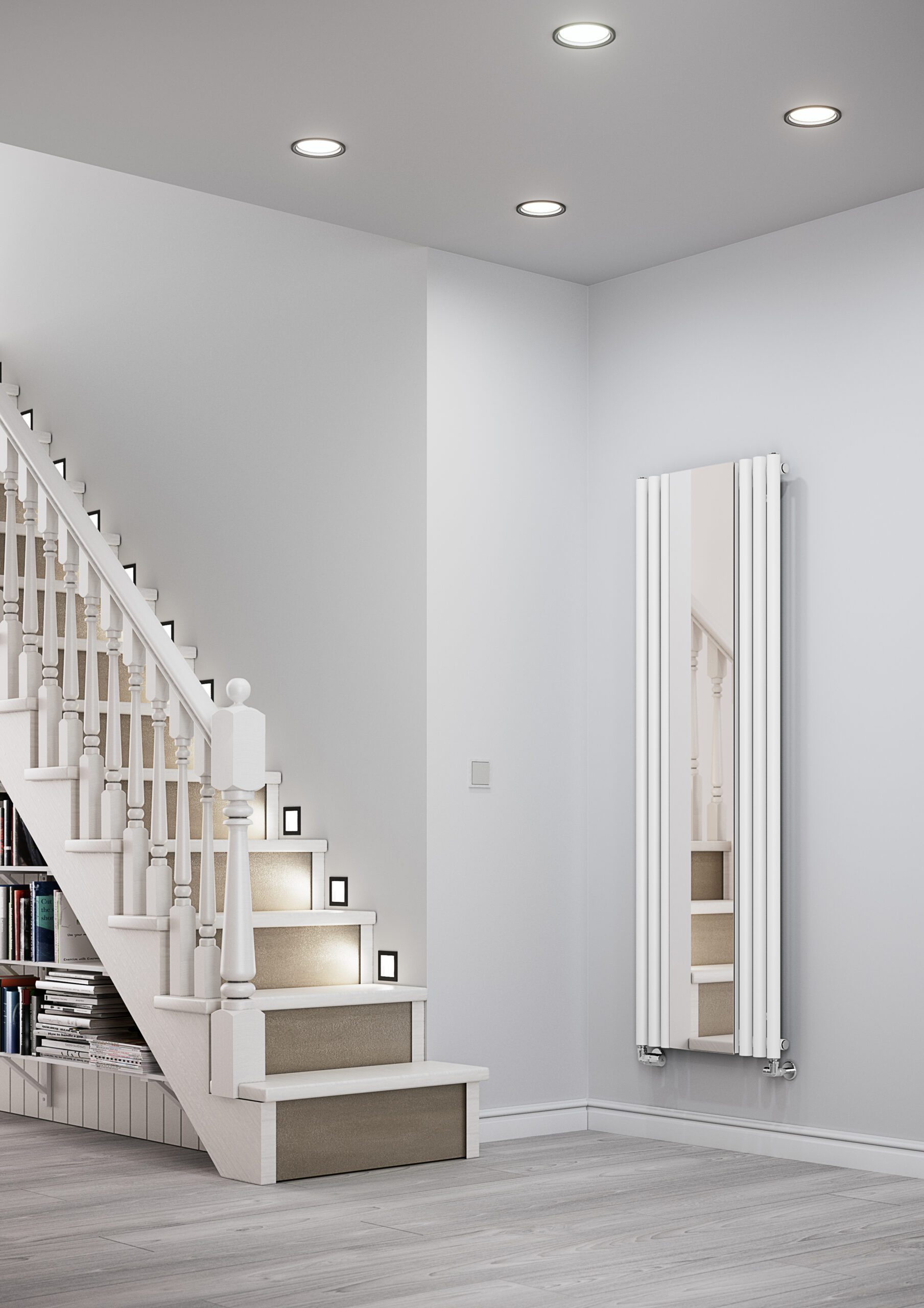 The Terma Rolo Mirror combines a high BTU radiator with a stunning floor length mirror. Because of this, it's perfect for the bedroom, bathroom, hallway or, if you're lucky enough to have one, a dressing room.
Wet coats after the school run? Pop them over this and they'll be dry in no time. And if your mascara ran in the rain, touch it up in the mirror while you're there!
If you're limited vertically or horizontally in space, the valves can be placed either underneath or on the sides. The silky smooth texture and chunky 40mm bars give this radiator an elegant look, and it comes in four colours. Choose from Quartz Mocha, Salt and Pepper, White and Modern Grey.
Vetro Electric Soap Radiator
But… But it just looks like a mirror? How is it a radiator? We know; amazing, isn't it?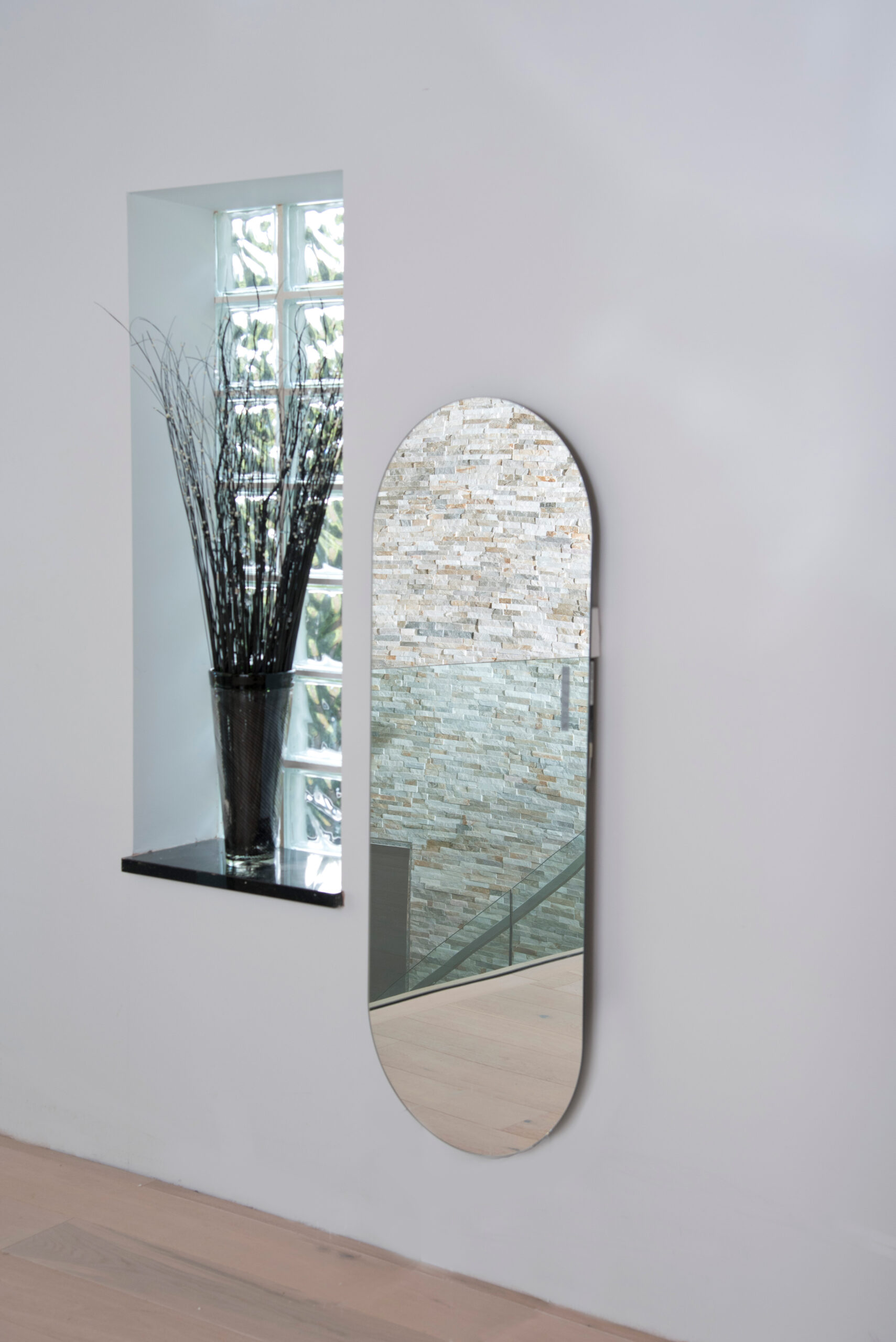 The Vetro Electric Soap mirrored radiator has a touch screen control, which includes illuminated settings for ease of use.
Besides this, there's even an anti-freeze setting, which stops the room temperature from falling below five to seven degrees, and a drying function, which switches the unit on at a preset time for two hours.
Perfect for use in bathrooms and wet rooms, this mirror uses infrared heat to keep your home cosy in all weathers, even if we do end up with a white Christmas!
Gift a Terma Hex Radiator this Christmas
If you're a regular follower of our blog, you'll have seen this one before. We make no apologies for featuring it so often, I mean just look at it!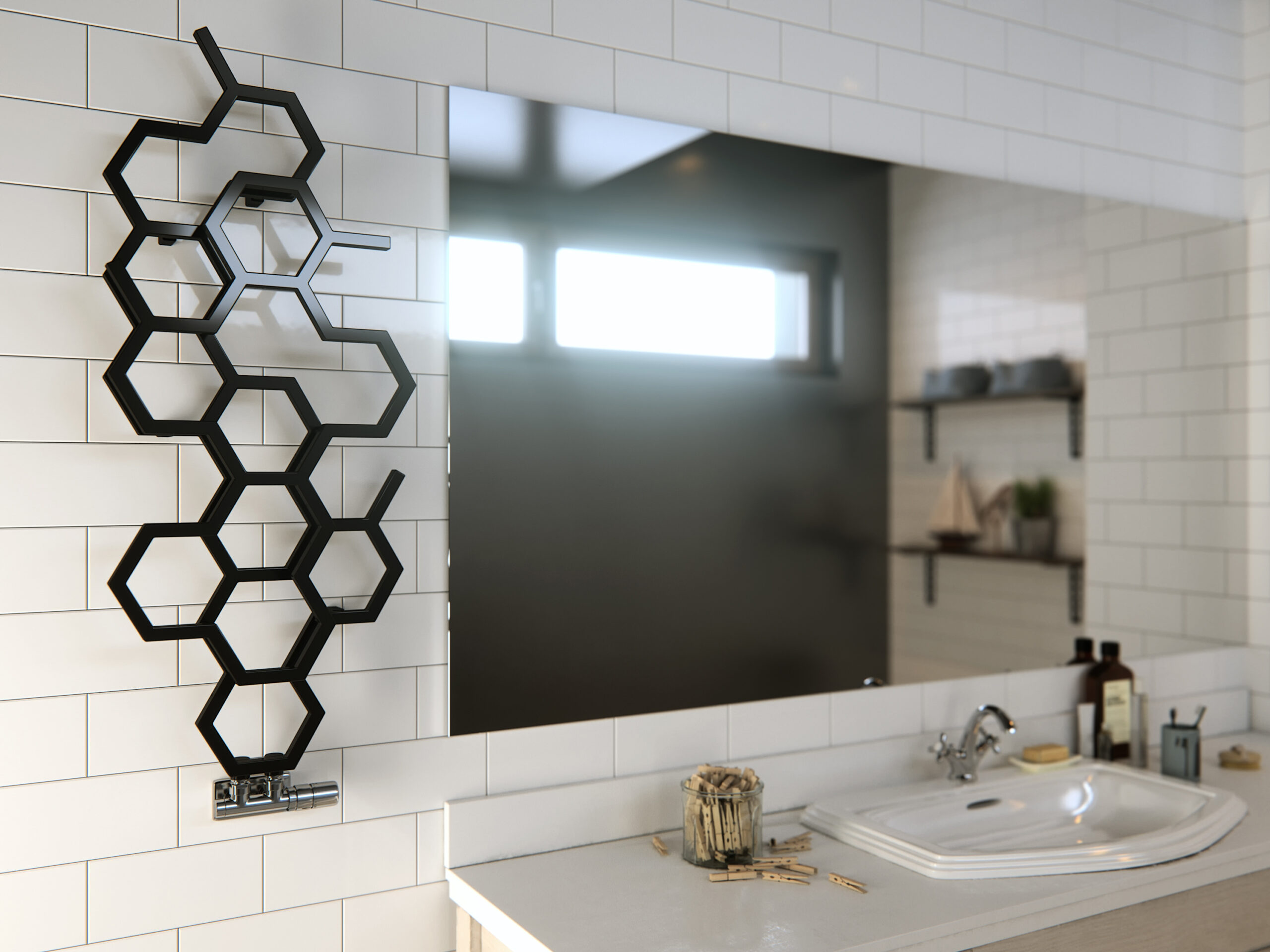 The Terma Hex comes in two sizes, and the points where the hexagons break can even be used as hangers for wet clothes or towels. It's both functional and stunning. What more could you want in a Christmas prezzie?
It's available in either a black matt or bright copper finish.
And if you fancy a different colour, no problem. Just tell us what colour you'd like and we'll get it on factory order for no extra charge!
Terma Ribbon Radiator
If your lucky gift recipient is into a more industrial look, take a look at the Terma Ribbon radiator. It's available in both horizontal and vertical options, and a choice of three colours. These are Heban Black, Copper and Metallic Grey. This designer radiator features coiled plates around central steel columns with a rounded profile, and is also available in an electric version if needed. It has a battery-like appearance, don't you think?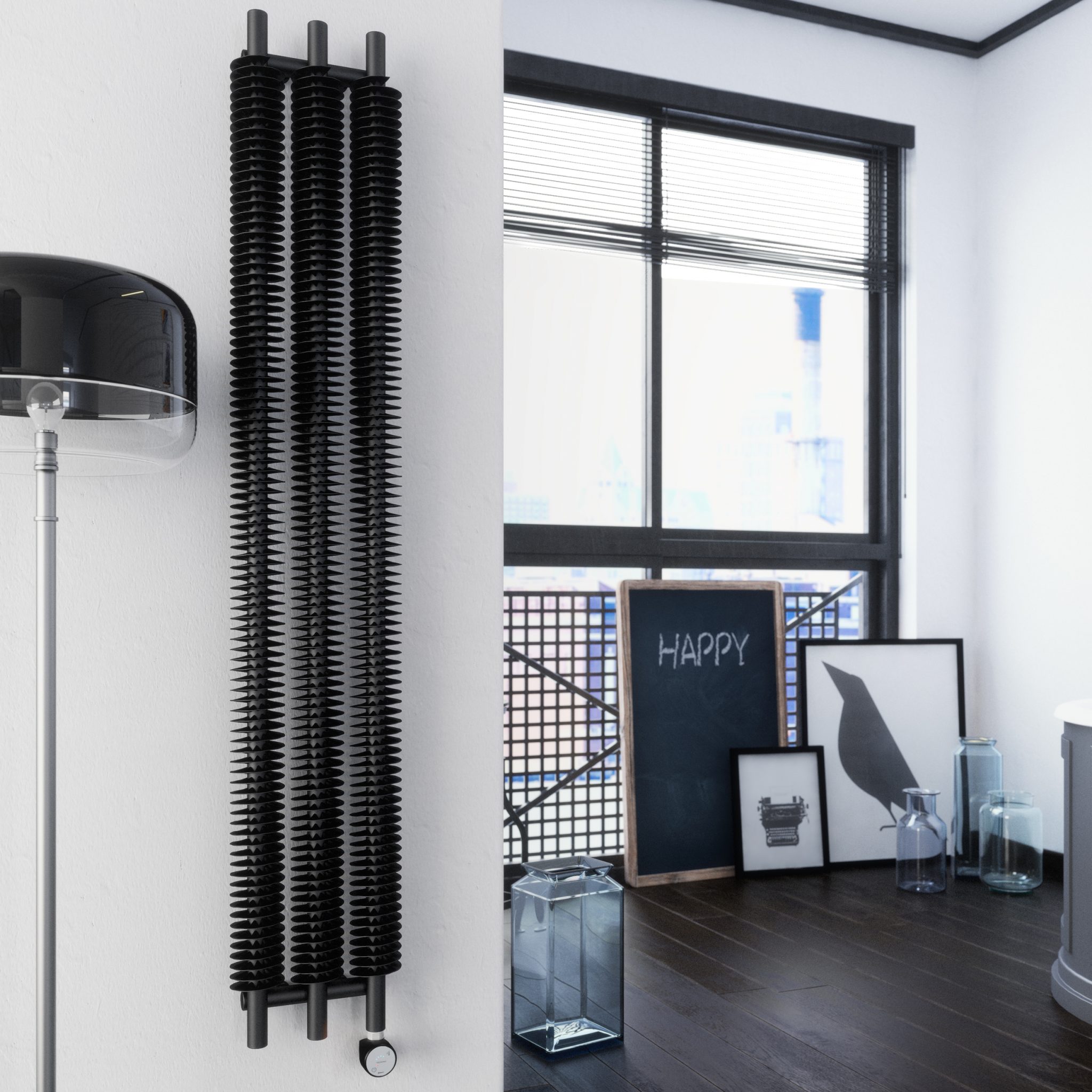 Terma Angus Room Divider Radiator – Perfect Gift for Home Workers
A room divider that's also a radiator? Yep!
The Terma Angus room dividing radiator is a great gift if your loved one is now working from home, and is currently using a corner of their living room as an office.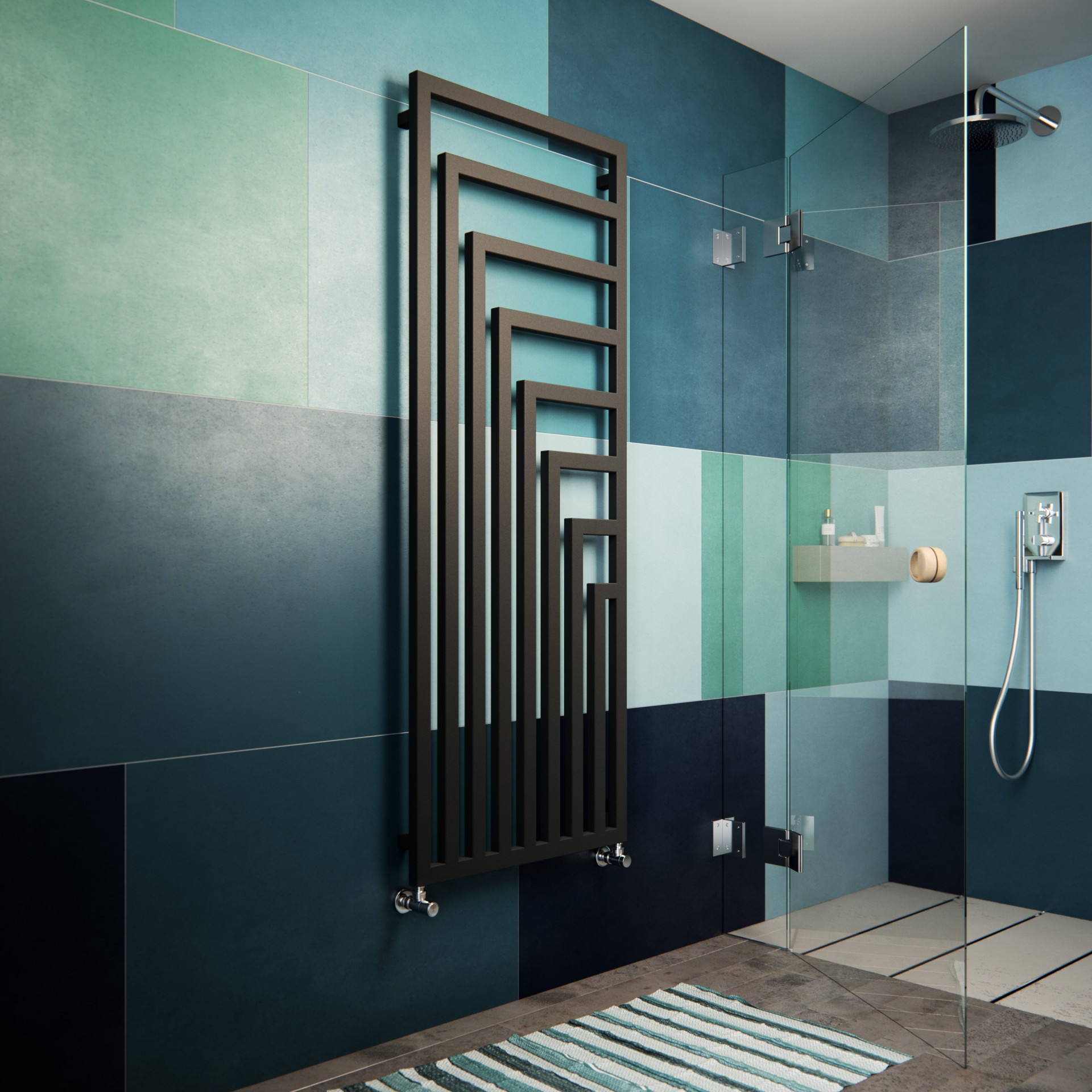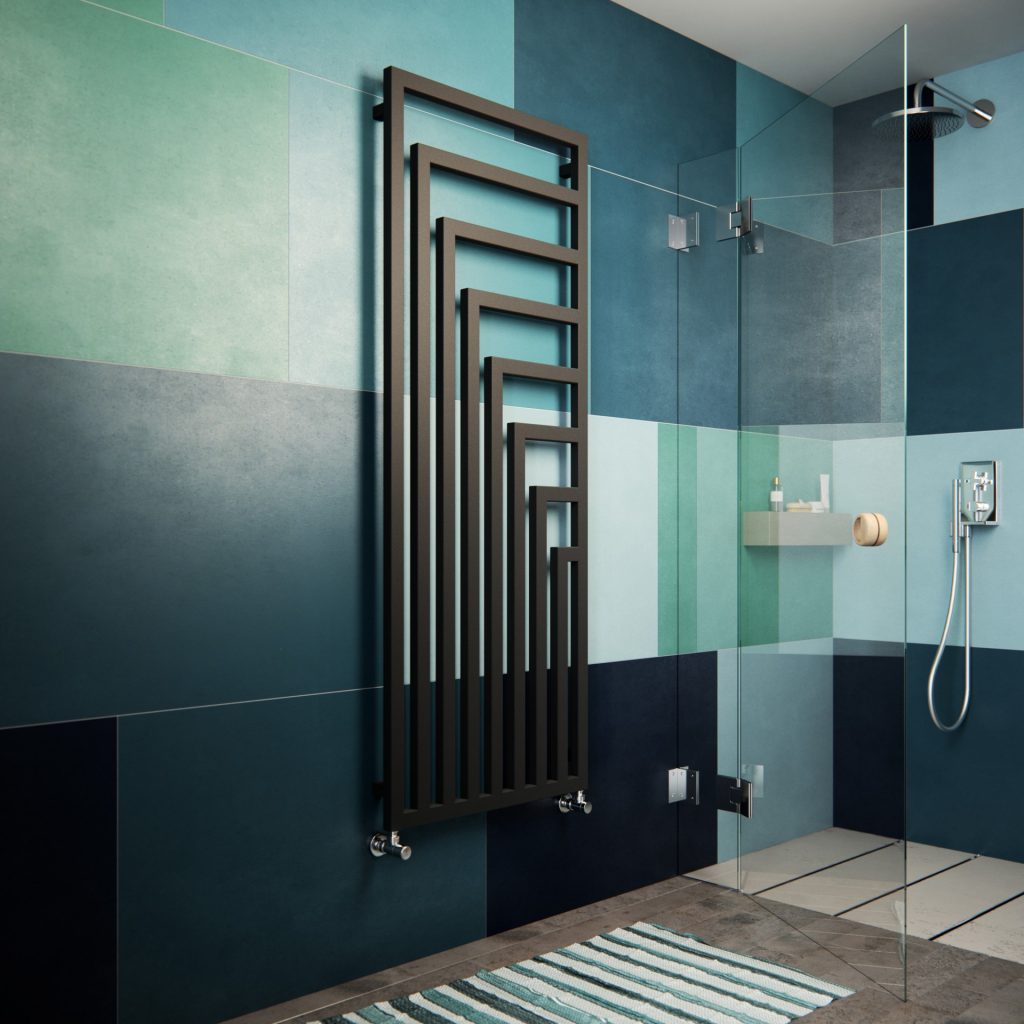 It comes in two options, either a standard, on the wall type, or as a room divider. So you can keep toasty whilst working in peace.
The beautiful geometric design is available in two sizes and four colours; Heban Black, Nickel Matt, Azure Blue and Soft White, so you can find one to complement your decor.
Get Your House Ready For Christmas
The year is flying by – thank God, I personally can't wait for this one to be over – and Christmas will be here before you know it.
Buy the perfect gift for all those people who are hard to buy for right here at PoshRads. And while you're at it, maybe treat yourself to one of our gorgeous designer radiators. Lord knows you need a nice treat after the year we've had!
Since it looks like we're going to be stuck in again for who knows how long, it's the perfect time to get your house looking fab and feeling cosy for Christmas and the New Year.
Any questions, just give us a call on 0800 009 6145 or send us a message and we'll get back to you asap.