Is your bathroom in need of a bit of TLC? Much more than simply somewhere to house your loo and shower, your bathroom can and should be a room where you can indulge and escape. It's where you get ready for the day, and also where you wash away the day's worries before going to bed. It should therefore be a place that you find it pleasurable to spend time in.
If your bathroom has seen better days, maybe you're considering a renovation. You've got it all planned out in your head, the new bathroom suite, gleaming white subway style tiles, possibly some fancy new spotlights for your ceiling.
You can just picture yourself stepping out of the bath, scented candles lit, wrapping yourself in a warm, fluffy towel. But to get that warm, fluffy towel and complete the dream, you're going to need a stylish new heated towel rail.
Luxury Heated Towel Rails
Once only found in the hotels, heated towel rails are now affordable for most homeowners. They give your bathroom a feel of real luxury and are a practical way to heat the room and give you those warm, snuggly towels you've been dreaming of.
Easily connected to your central heating system in the same way as a radiator, having a towel rail fitted is simple. Don't have central heating? No problem; we also stock some beautiful and practical electric towel rails. Trust us, once you've got one, you'll wonder how you ever did without it, particularly if you have a large family.
Points To Consider When Having a Towel Rail Fitted
So you've got your heart set on a snazzy new towel rail to finish off your lush new look. Here are a few points to consider to help you choose the best one for your bathroom.
The size of towel rail needed will be determined by the size of your bathroom. Take a look at our handy BTU calculator to help you with this.
As you would with any jobs around the house that require a tradesman, make sure you use a reputable installer.
You can choose to have a heated towel radiator fitted to your existing heating system, just as you would with a new radiator. Alternatively, you can to with an electric, wall mounted option.
Latest Trends in Bathroom Radiator Design
Bold colours and tile art have been some of the latest trends in bathroom design. Whilst white is still popular as a base canvas, contrasting brightly coloured sinks and loos have featured highly this year.
This trend for bold details that draw the eye has brought a much greater desire for unusual designs of bathroom radiators and heated towel rails.
Take a look at some of our heated towel rails below. We've included some of our more unusual designs to make your bathroom one-of-a-kind. Also featured are some of our more classic offerings for the more traditional types.
Coloured Towel Rails
If you've decided to go with the recent fashion of a white bathroom with pops of colour, then you should definitely take a look at these curved, coloured towel rails by K-Rad.  Available in no less than 18 sizes, and a range of nine colours, you're sure to find one you love.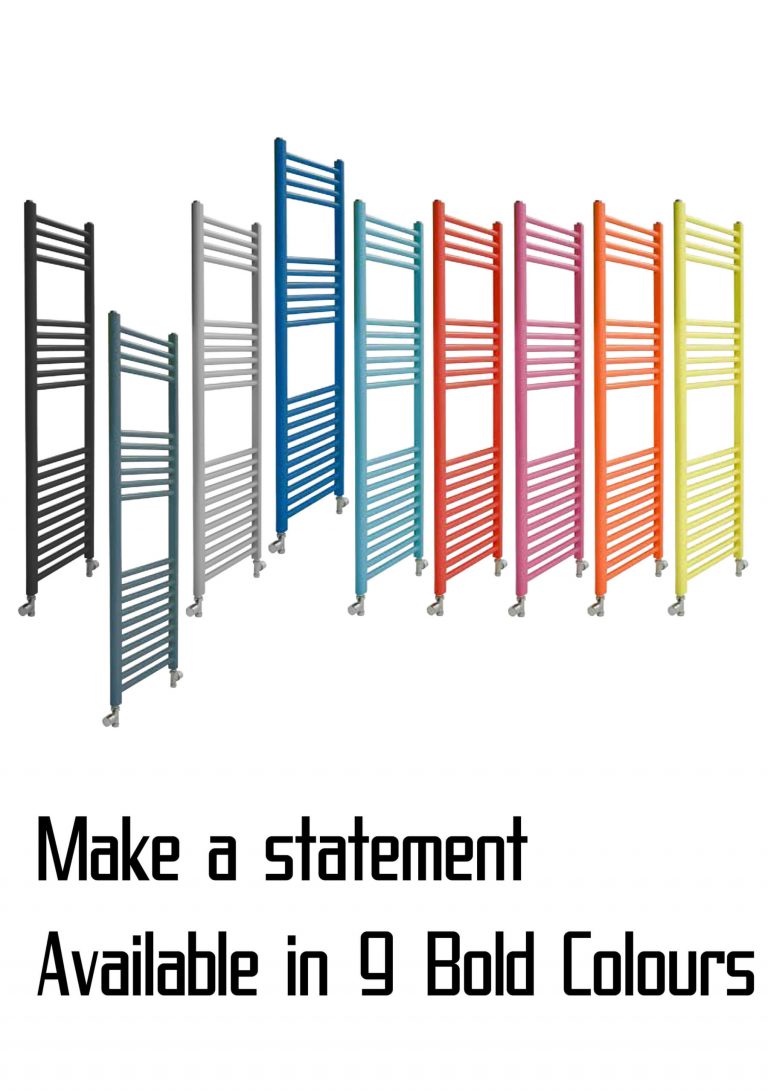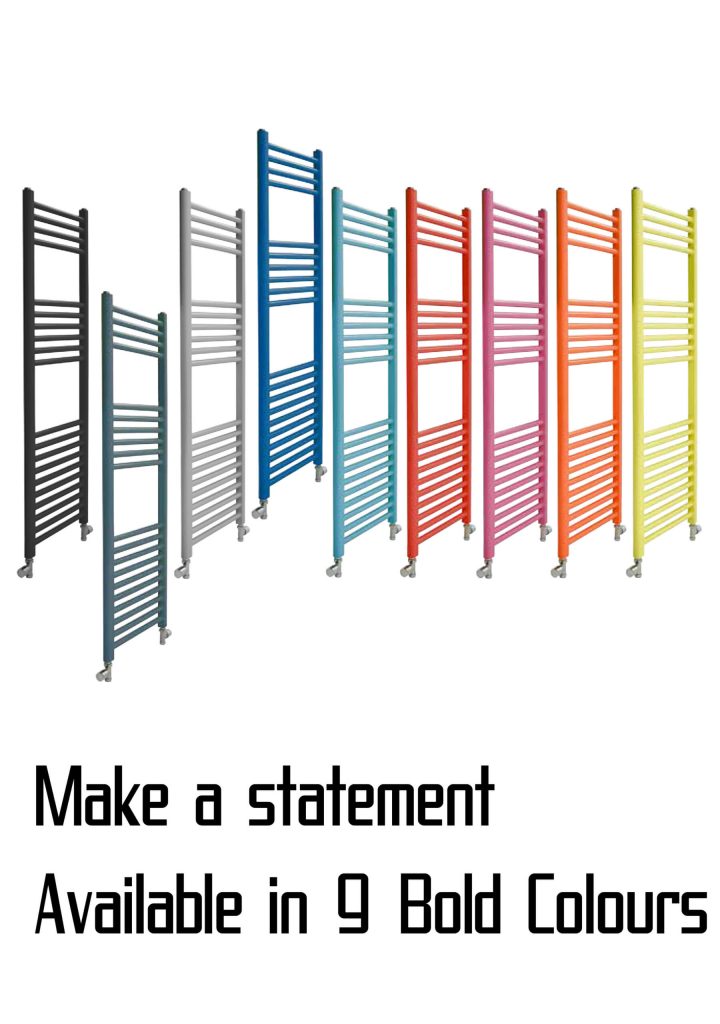 Blandford Heated Towel Rail
The Blandford heated towel rail gives a modern and stylish look to any bathroom. Available in a polished chrome finish, you can choose whether you'd prefer the arms going to the left or right. If you'd like to use your towel rail in summer, when the central heating is typically turned off, you'll be pleased to know that this towel rail comes with a dual fuel option.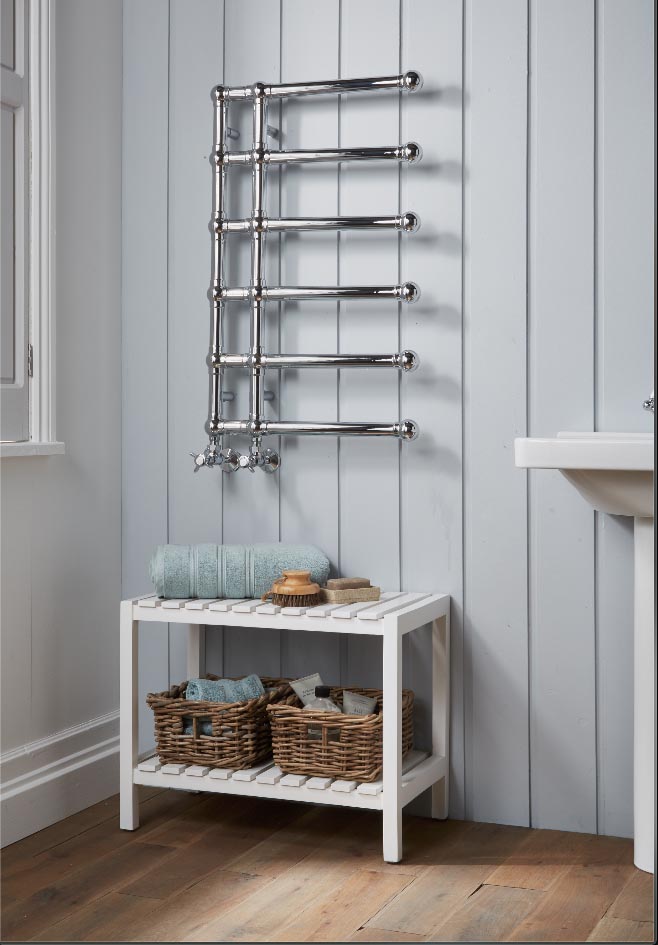 Terma Ely
Really want a heated towel rail but short on space in your bathroom?  This grey corner towel rail by Terma blends practicality and sophisticated design, so that the owners of even the smallest of bathrooms can benefit from toasty towels.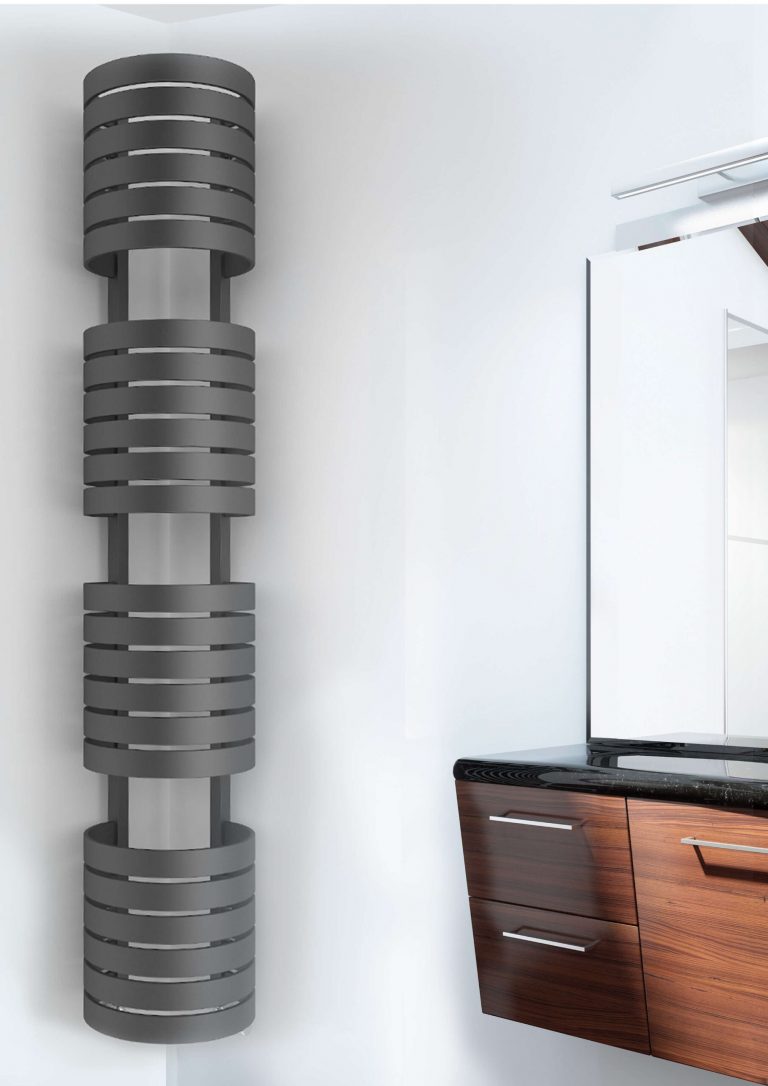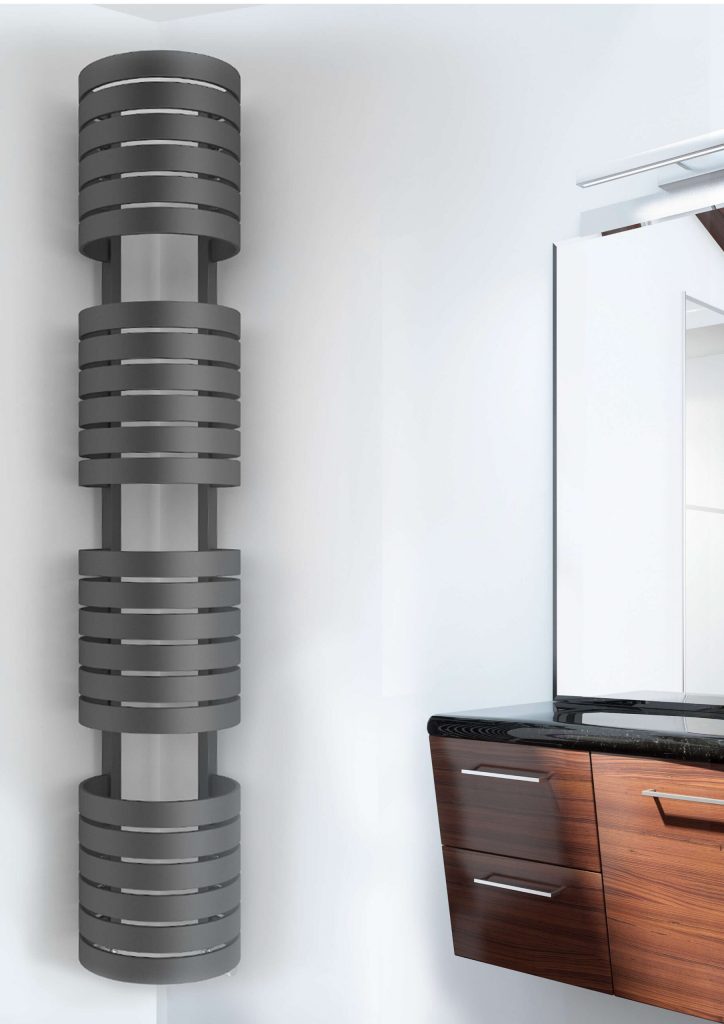 Corus Mirrored Radiator
Every bathroom needs a mirror, and this one has the added benefits of being able to dry your towels and warm your bathroom. Saving wall space and looking stylish to boot, the Corus mirrored radiator is one of our top choices for any bathroom.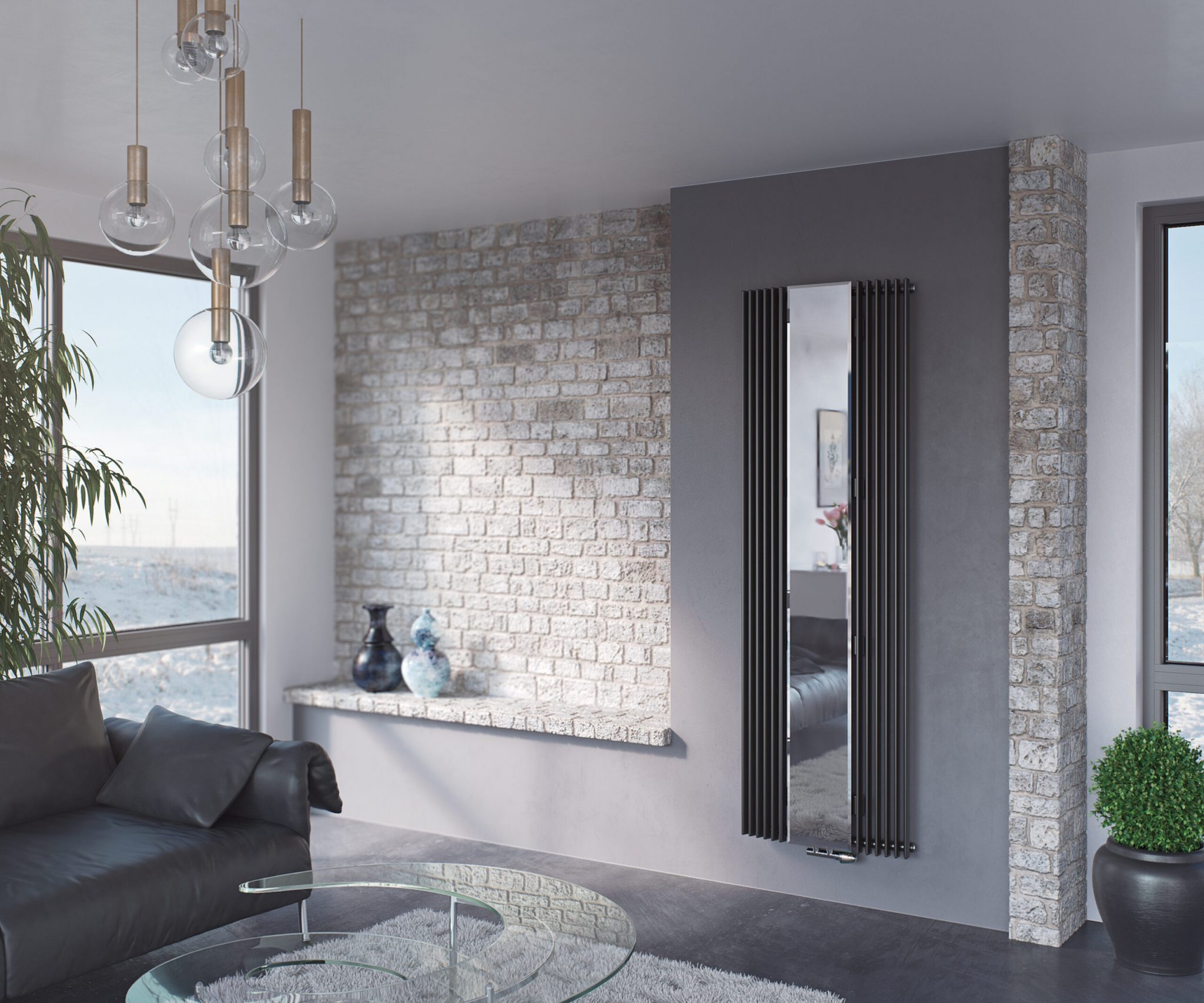 If you have any questions about any of our radiators or towel rails, give us a call on 0800 0096145 or send us a message today.