Got your heart set on a designer radiator, but seriously short on wall space? There's bound to be a corner somewhere in the room that's not being used. And, ultimately, a corner is all you need, as corner radiators are the perfect solution here.
In smaller rooms, or rooms with limited wall space, finding a designer radiator that is both stylish and a comfortable fit can be a struggle. But we believe that smaller rooms still deserve to be stylish! That's why we have a whole range of stunning space-saving corner radiators and corner towel rails for you to peruse. Corner radiators are the perfect option to heat your home when wall space is lacking.
All of our designer radiators are extremely efficient, with high BTU ratings. And you'll never have to compromise on style; just take a look at our corner radiators, some of which could easily be mistaken for art!
Vertical Corner Radiators
Our vertical corner radiators are perfect for smaller spaces, and we have designs that will suit both 'innie' and 'outie' corners.
Also, they're available in a range of colours, making it easy to find one to match your room.
As always, if you'd like to know which radiator model will be the right fit for your room, use our handy heat calculator for a rough estimate.
So, without delay, here are some of PoshRads' most popular corner radiators.
Corus Corner Vertical Radiator
The Eucotherm Corus Corner single vertical designer radiator would be a very attractive addition to any room. Space-saving and smooth, its new anthracite triangle tube design is affordable and stylish. Additionally, it's available in white, or anthracite, pictured below.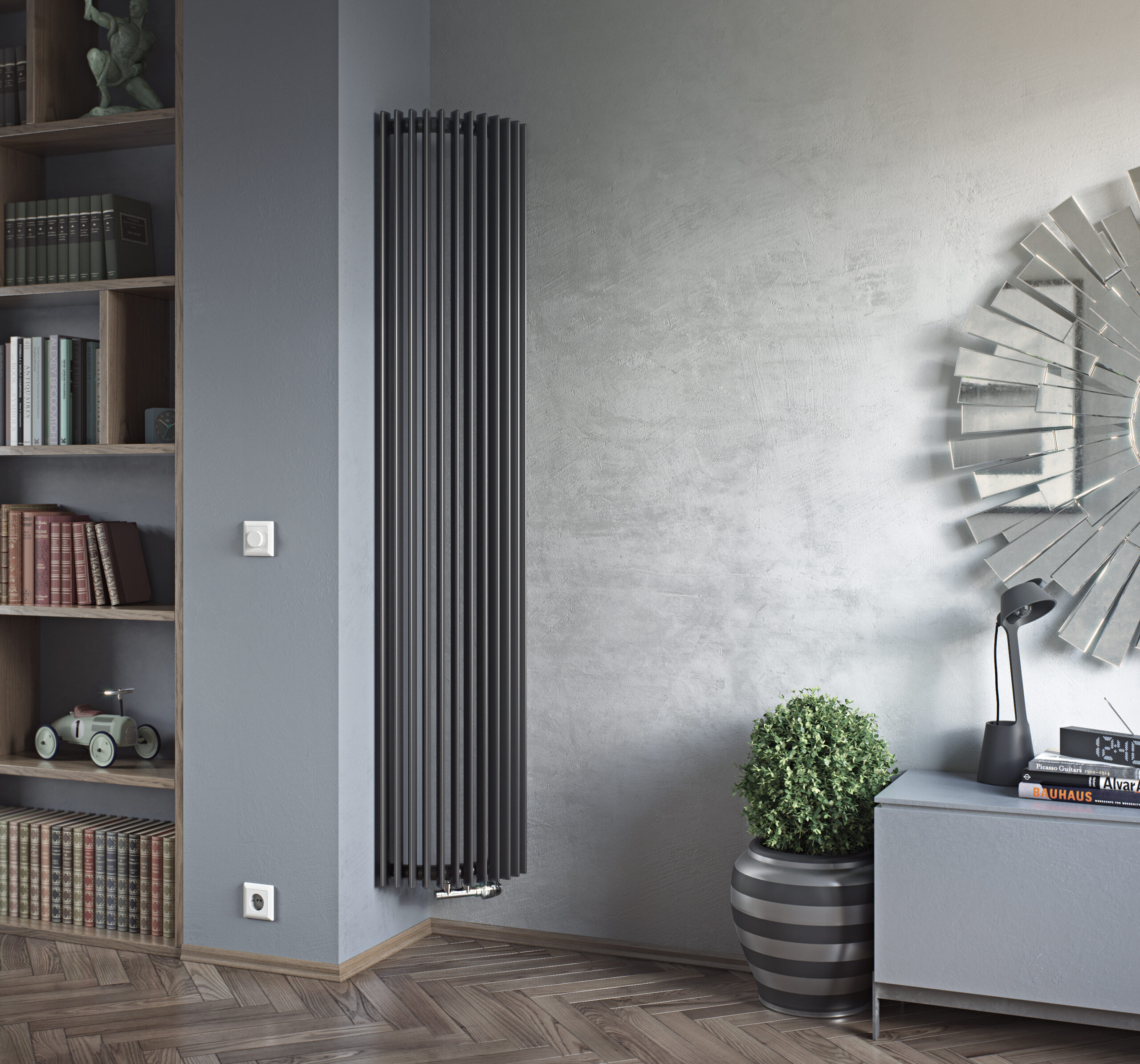 Kansas Corner Vertical Radiator
Kartell's corner radiator, the Kansas, is wonderfully designed and will fit especially well into any snug little corner.  With its stunning tubular frame, it's easy to see why the Kansas is one of PoshRads' most popular designs.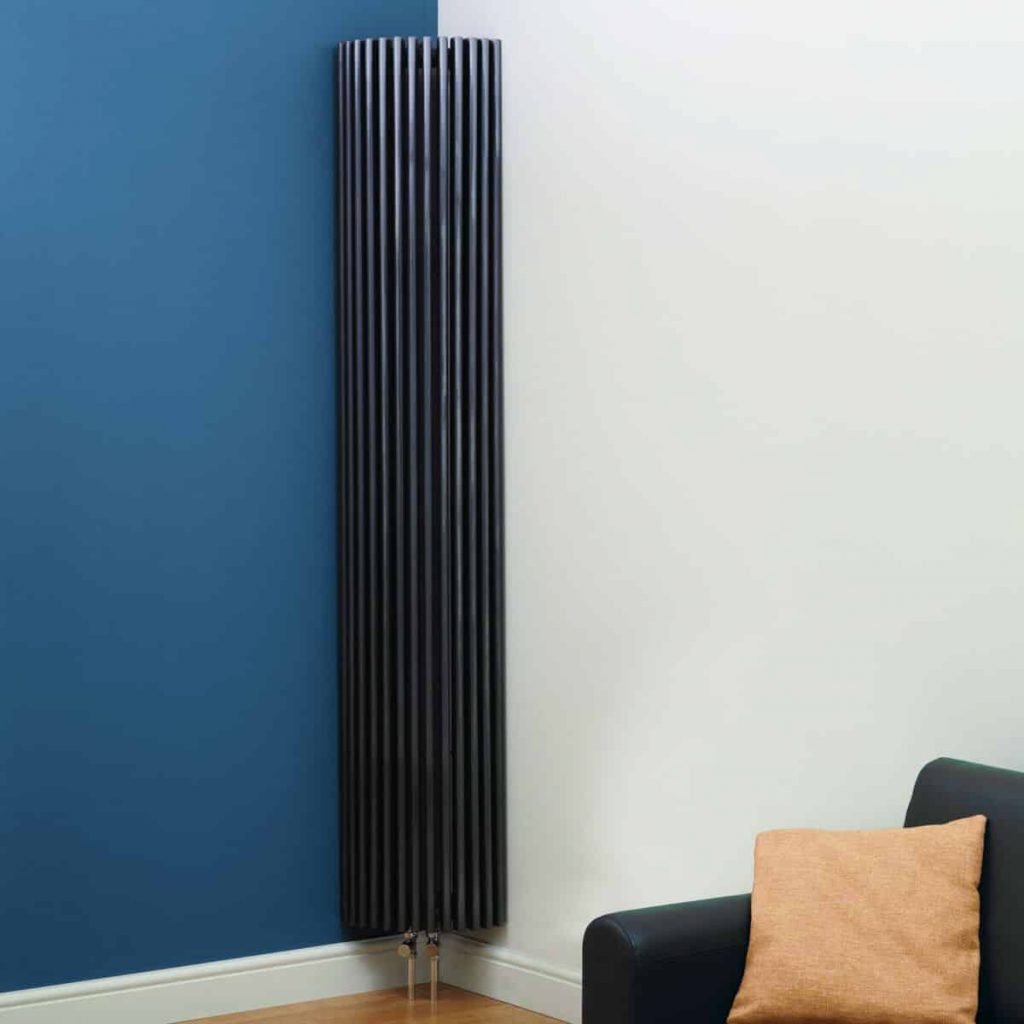 Terma Incorner Radiator
This sleek designer radiator is perfect for 'innie' corners, and is available in modern grey or chrome. The Terma Incorner is an ideal solution for smaller rooms, or rooms that have limited wall space. Choose from two sizes, and you can go for centrally heated, electric, or even a dual-fuel option!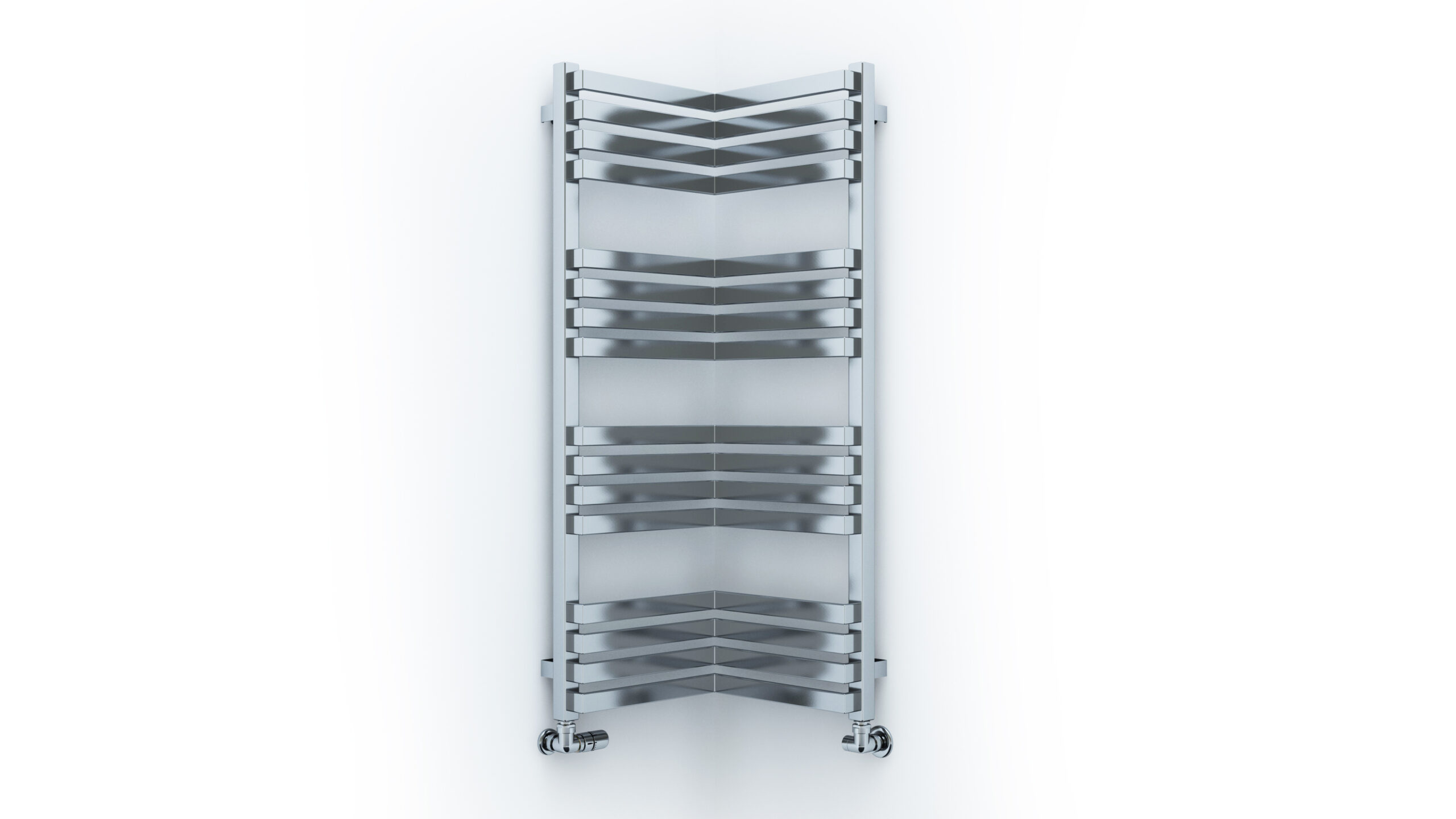 Terma Outcorner Radiator
Got an 'outie' rather than an 'innie' corner?  No discrimination against outies here, the Terma Outcorner will fit beautifully.  The innovative design uses space so much more effectively than standard towel warmers.  Where space is concerned, every inch matters!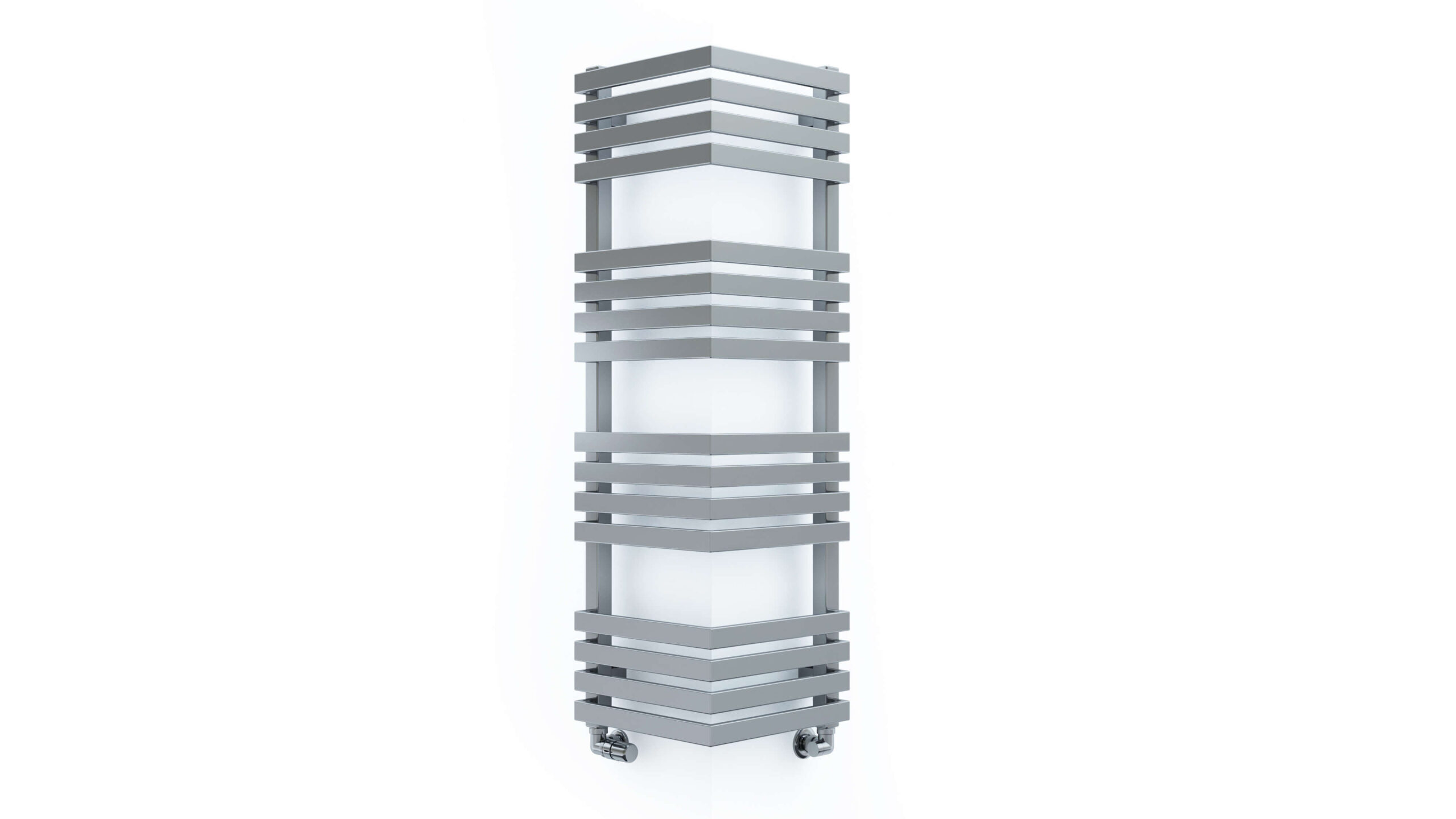 Bespoke Coloured Corner Radiators
Finally, do you fancy a bit of a funky colour, or just can't find a corner radiator that you really love? In that case, you should definitely check out this Grzejnik Triga ANC radiator (nope, we can't pronounce it either). It can be made to order in no less than 250 colours! Just give PoshRads a call to order it.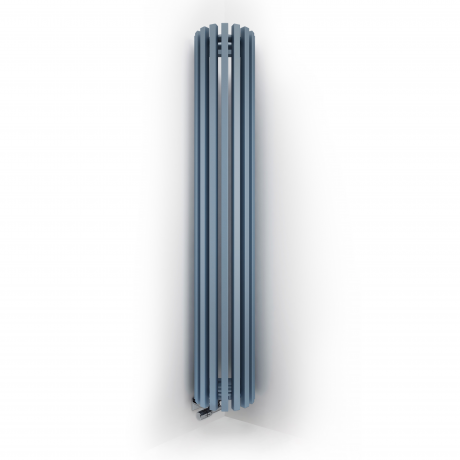 To speak to us about any of our corner radiators, speak to our friendly team on 0800 009 6145 or send us a message today.