As the saying goes, all good things come in small packages. The recent developments in heating technology mean that the same can be said for vertical radiator options. If you live in a small apartment and are limited space-wise, you should not have to compromise on heat or style!
Our designer vertical radiators are classy and stylish. They also easily fit into many small and awkward spaces, making your home warm and toasty, irrespective of size. These are great for studio apartments, smaller kitchens, downstairs loos, single bedrooms, cloakrooms, narrow hallways…in fact absolutely anywhere where wall space is at a premium. Whatever room in your home needs warming up, you can bet we have an attractive heating solution that will be perfect for you.
The range of stunning vertical, corner radiators and towel rails on offer these days means that you'll be spoilt for choice. With this in mind, we've put together our top ten vertical radiators for small spaces.
Kansas Corner Vertical Radiator
Kartell's iconic anthracite corner radiator, the Kansas, is beautifully made from high-quality steel. It is the perfect design to fit into any snug little corner. And with its stunning tubular frame, full of character and style, it's easy to see why the Kansas is one of PoshRads' most popular designs.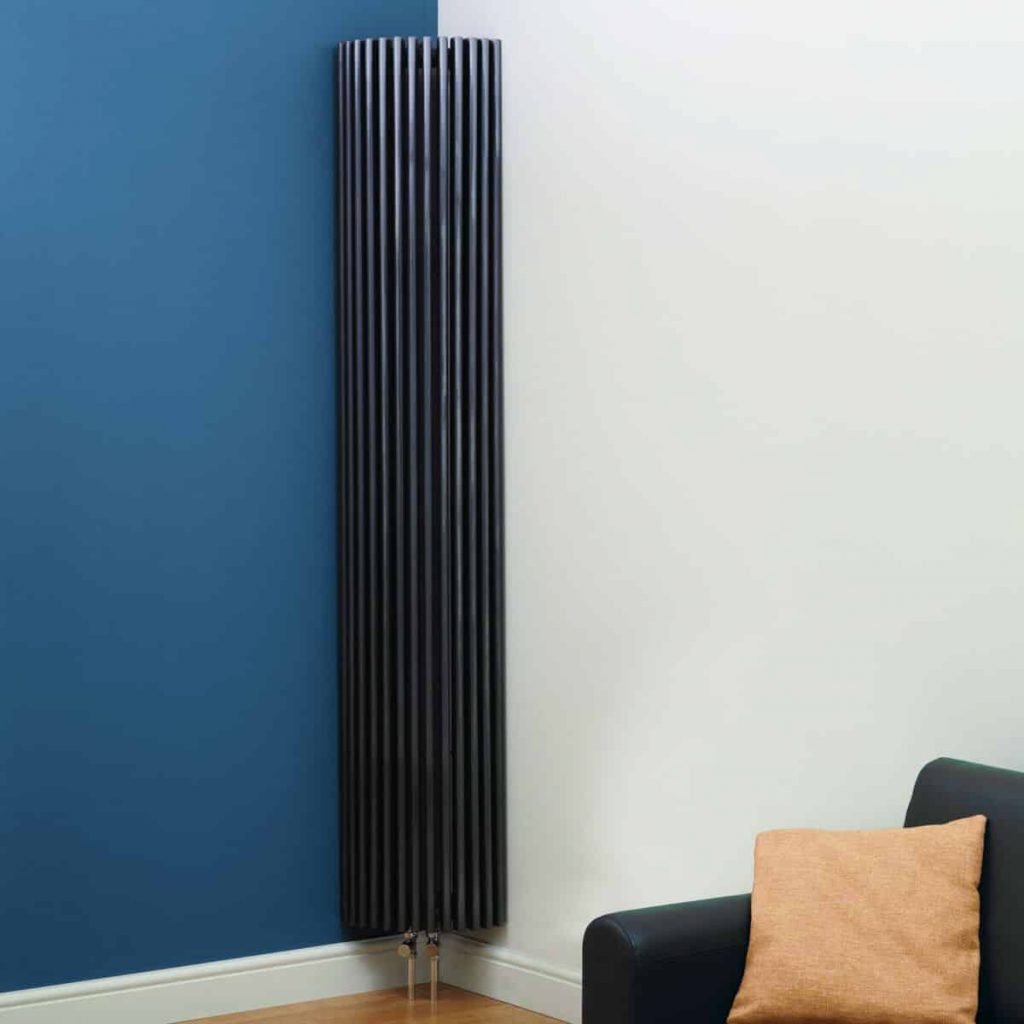 Terma Easy
The Terma Easy designer towel rail offers a practical heating solution for small bathrooms and en-suites. Its narrow design means that this radiator can provide warm towels and a cosy environment in even the smallest of spaces.
There is also an electric version of this towel rail, for an independent heating option.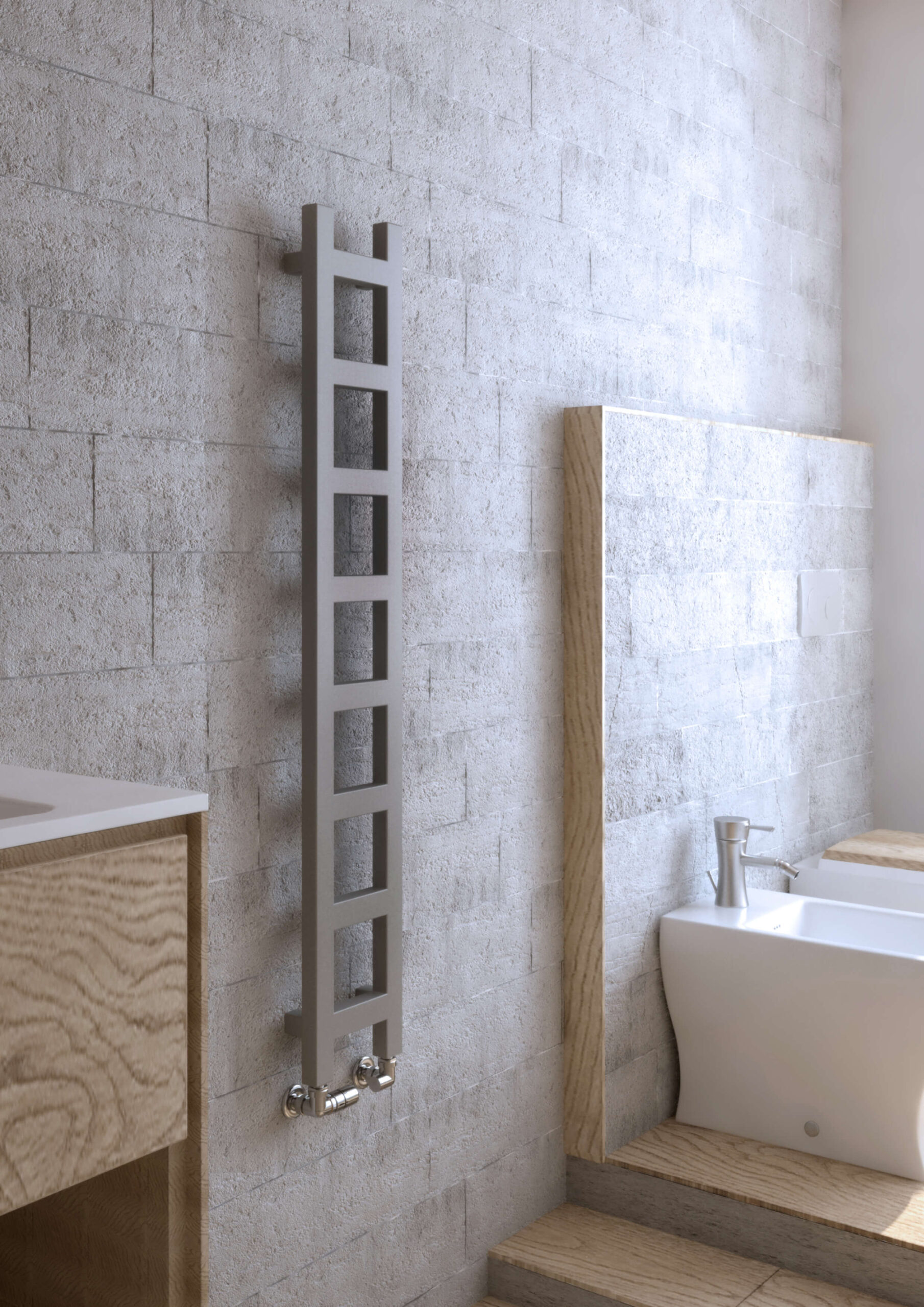 Aspen Single Designer Vertical Radiator
Available in four different sizes, the narrowest of which is just 300mm wide, the Aspen vertical single designer radiator is one of our most popular choices for small spaces. Choose from either white, anthracite or stainless steel, and there's also a double option available for greater heat output.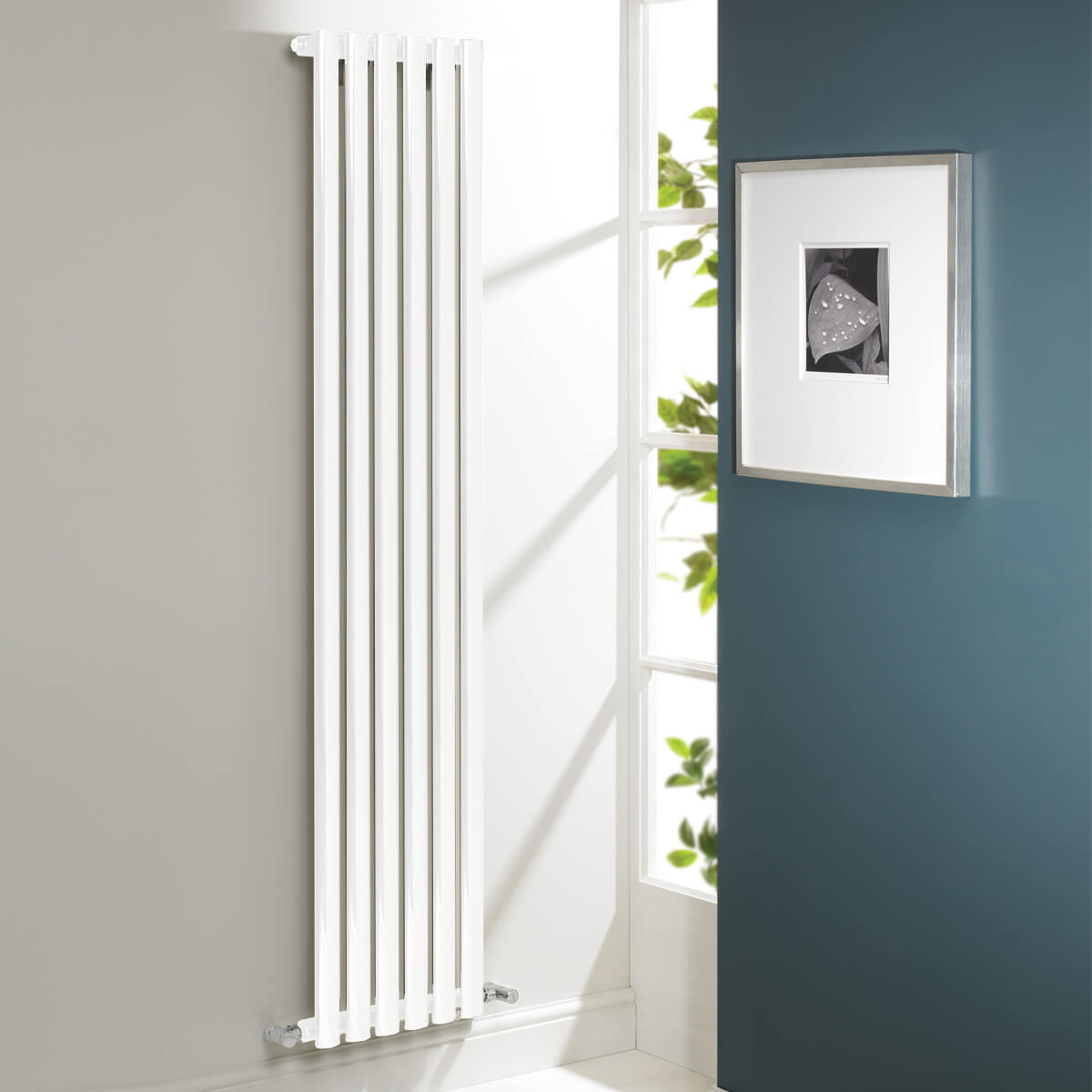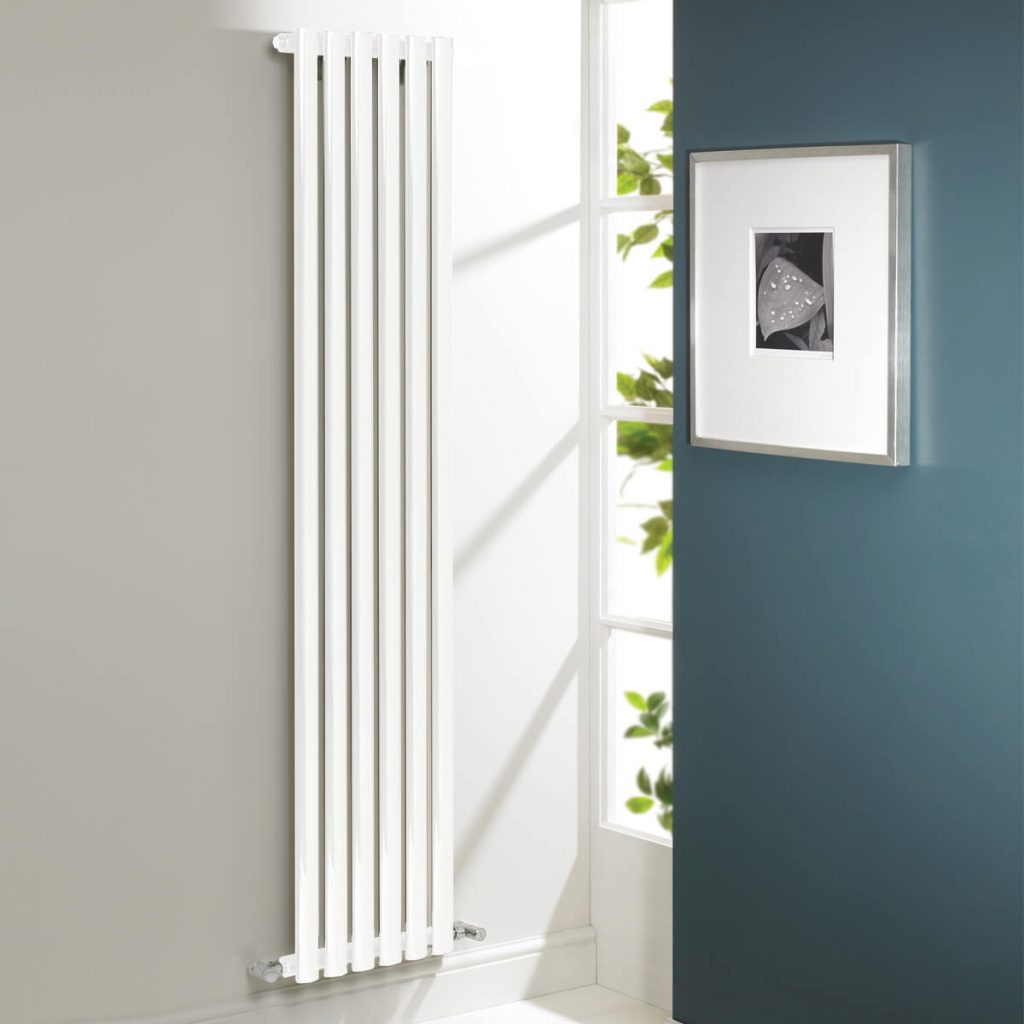 Nova Duo Tube Vertical Radiator
The stylish and elegant Nova Duo Tube vertical designer radiator from Eucotherm is available in eight different sizes. It's good to note that the narrowest option is just 236mm wide, making the Nova our narrowest radiator; perfect for many awkward spaces.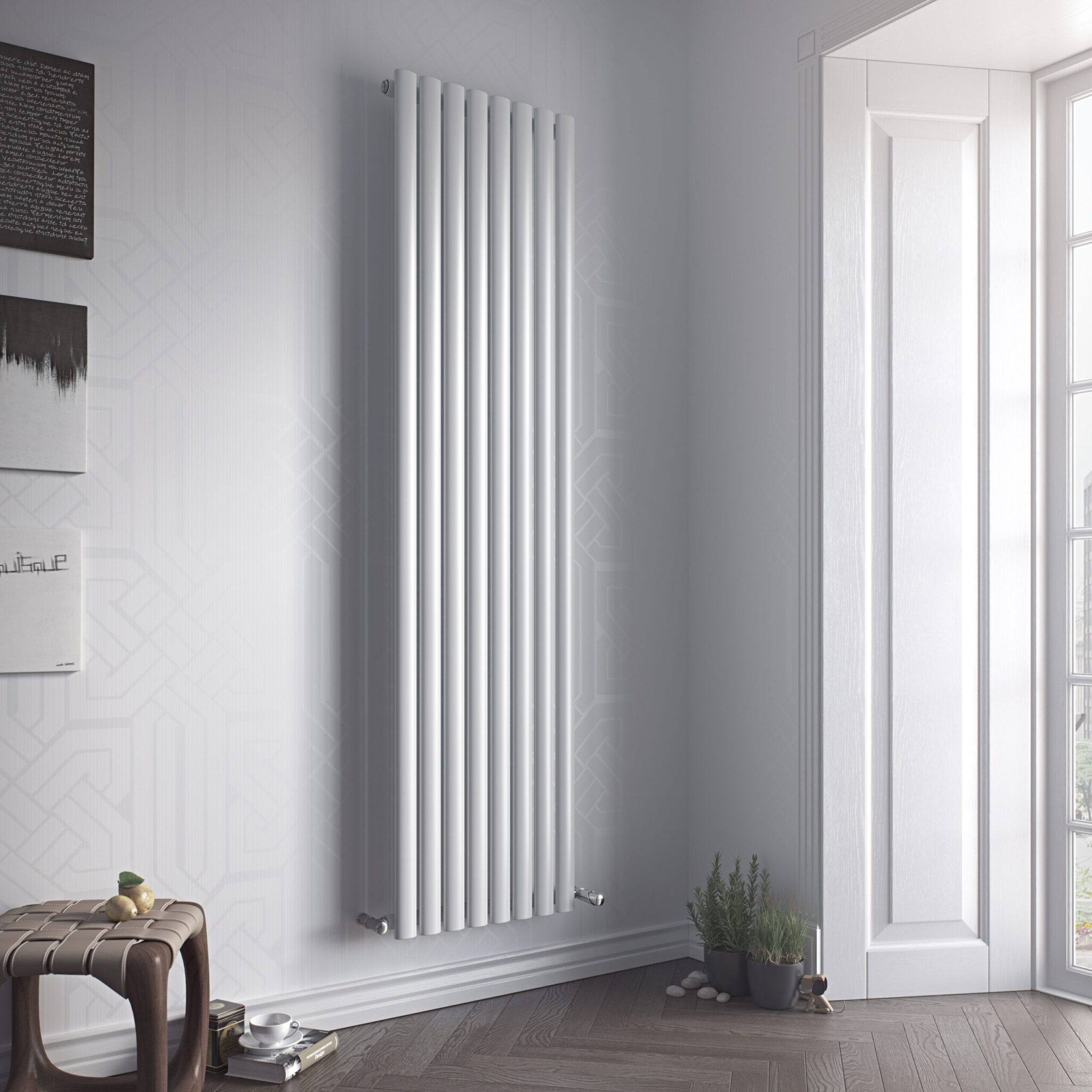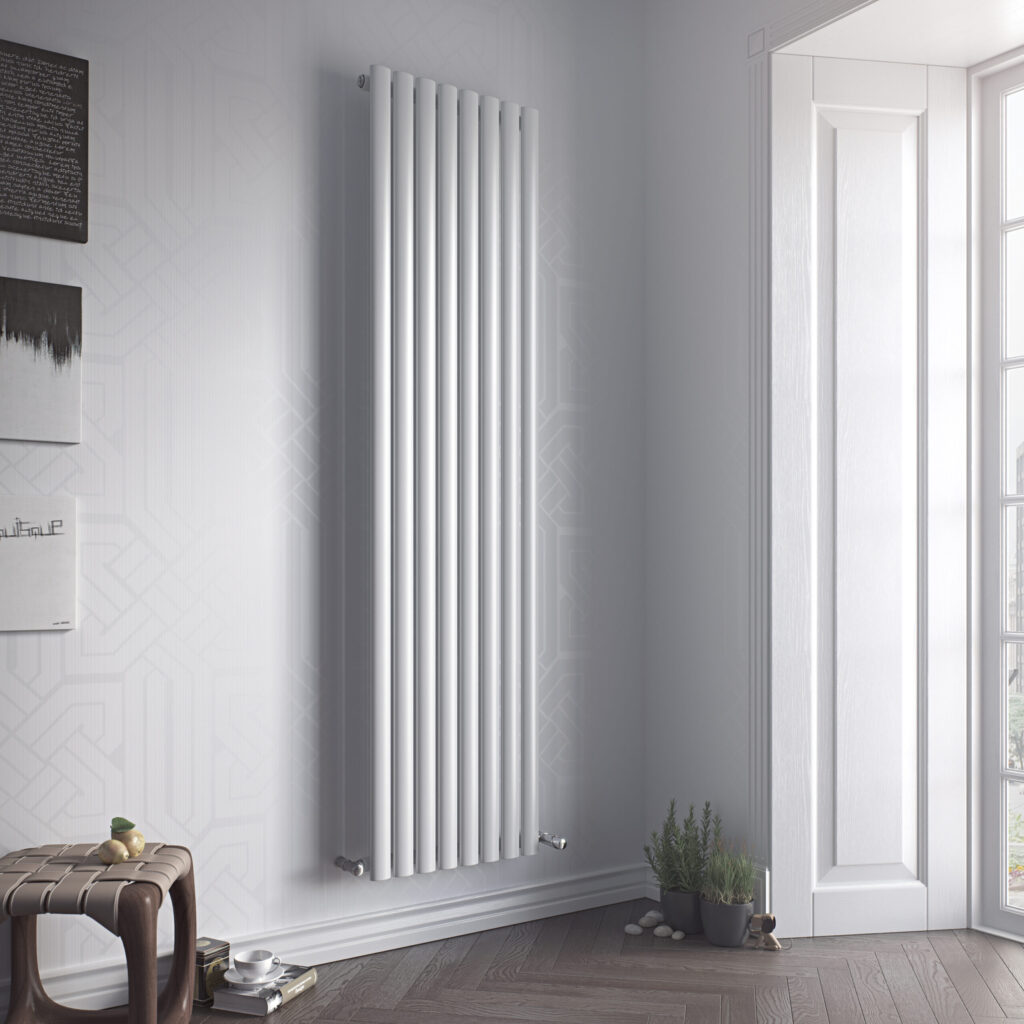 Terma Aire Designer Towel Rail
If you're looking for a narrow towel rail that's a bit different for your bathroom, take a look at the Terma Aire. At only 300mm wide, it is available in two colours; modern grey or winter sky, and two heights.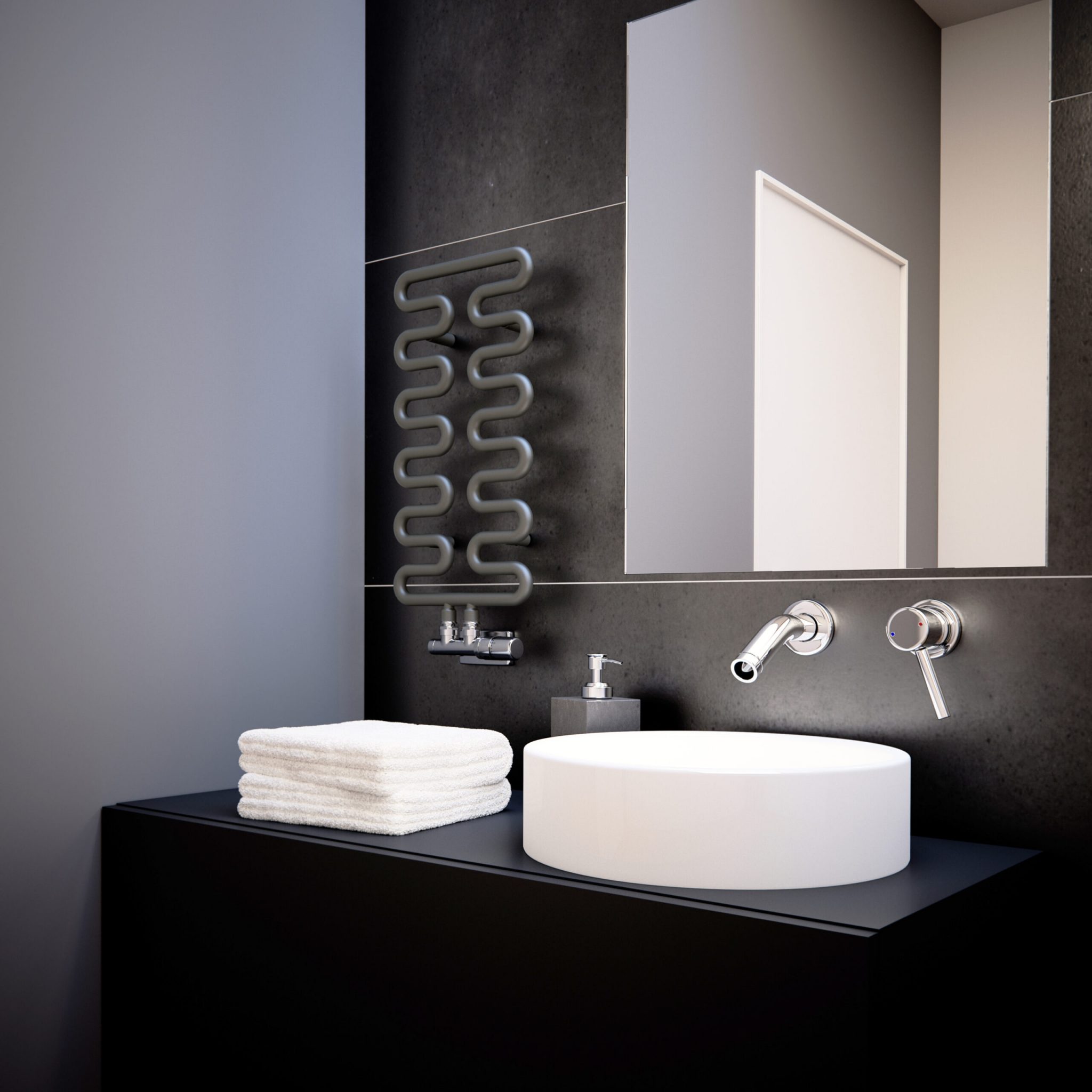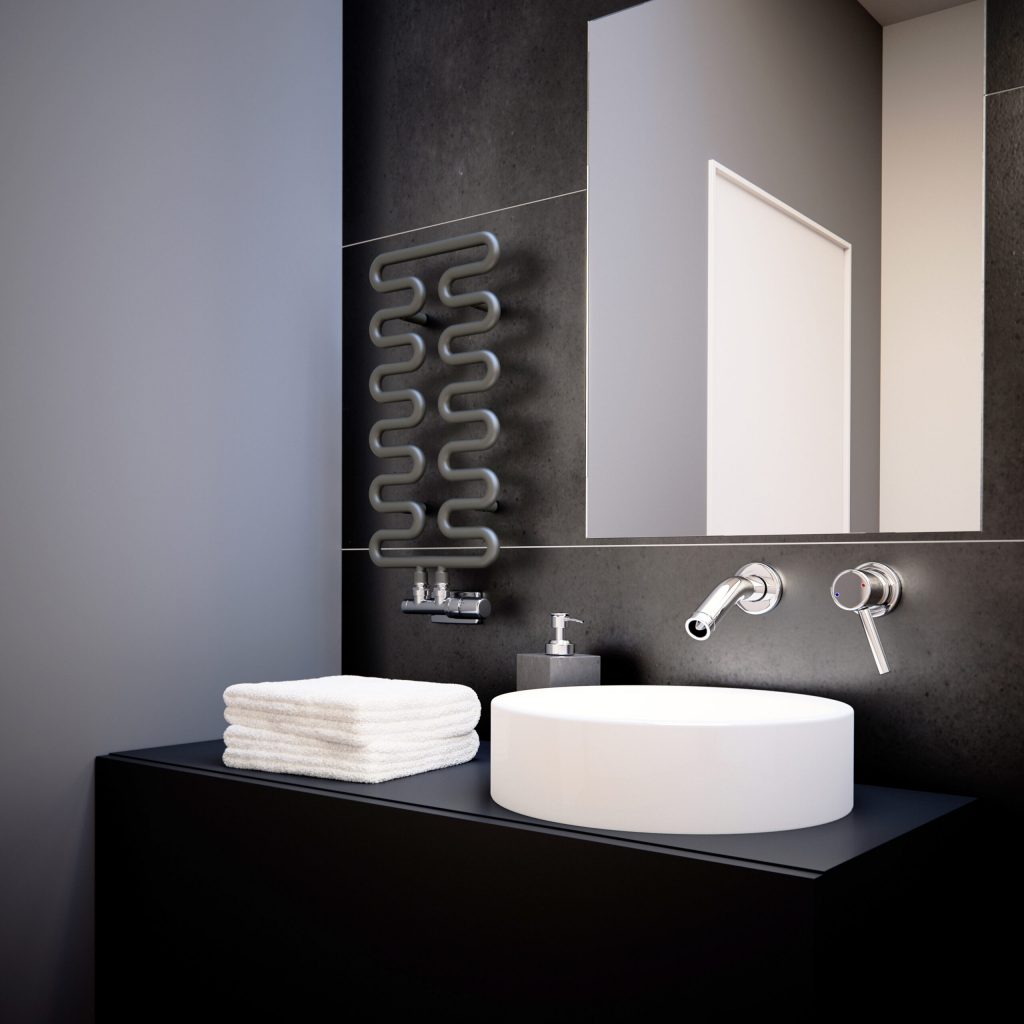 K-Flat Premium Kompact Vertical Radiator (With Side Panels)
The sleek K-Flat Premium Kompactvertical radiator makes a real impact, and comes in four sizes, the narrowest of which is just 300mm wide. The minimalist lines and crisp white finish make for a stunning feature within a modern bathroom. Crafted from durable steel and supplied with factory fitted top grille and side panels, this super slim radiator has a clean and classy look.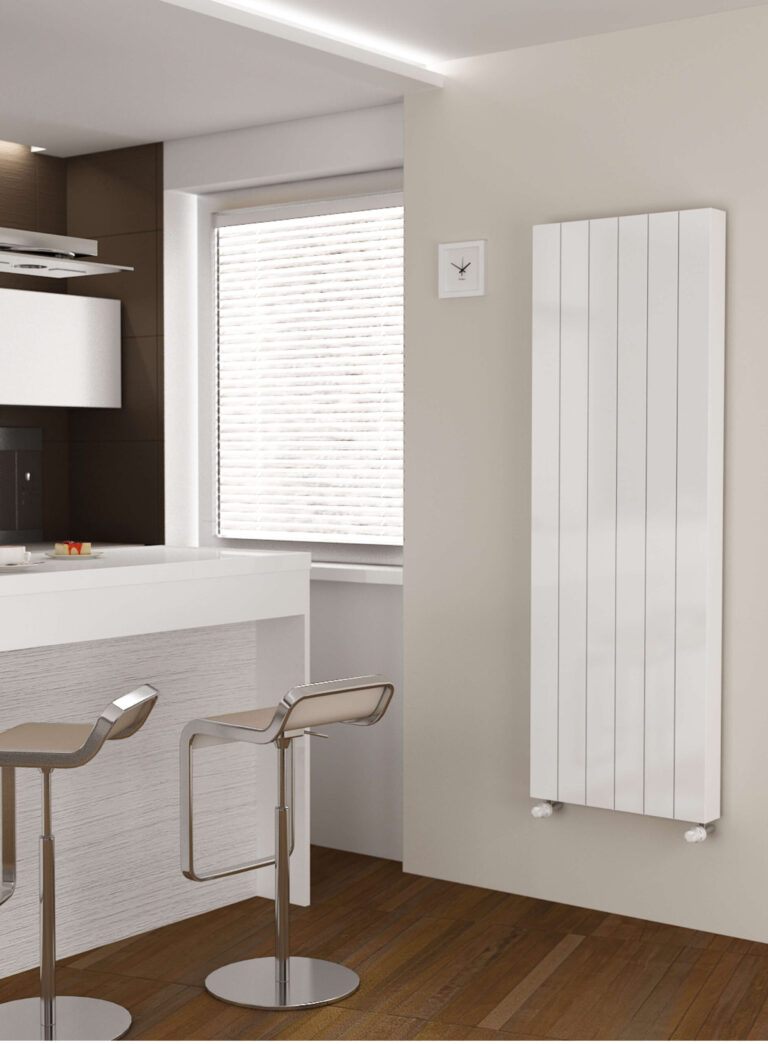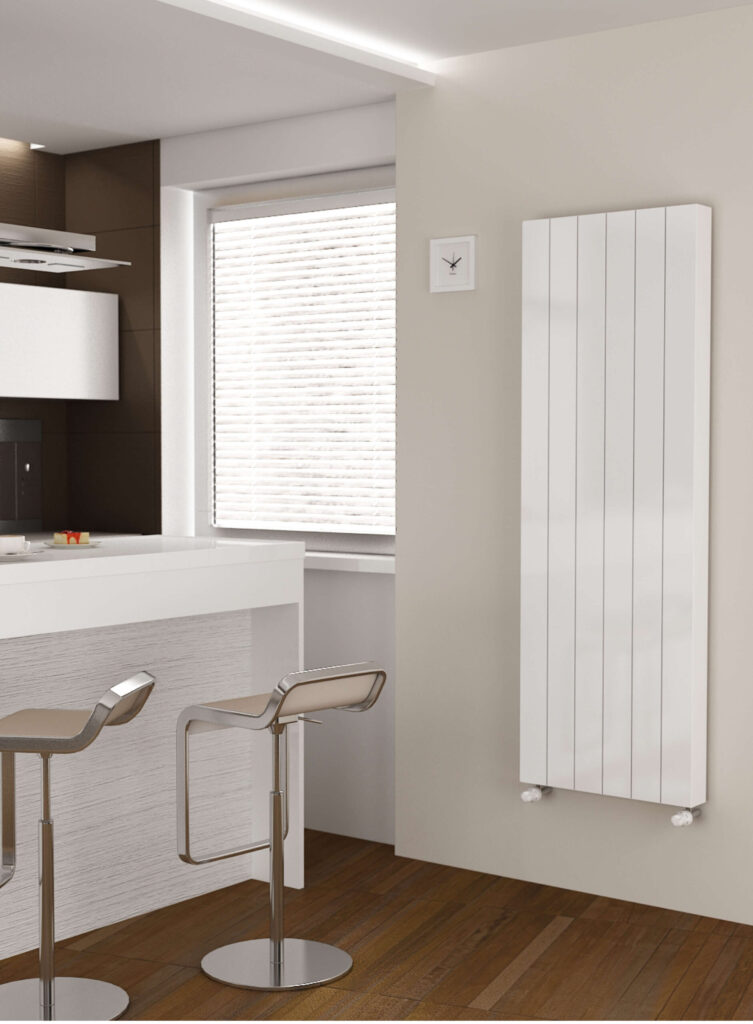 Atlas Single Vertical Radiator
The very modern looking Atlas vertical radiator makes a great looking feature in any room where wall space is limited. Available in three sizes, the slimmest of which is a mere 290mm, it boasts a superb heat output for its size. Choose from either anthracite or white finishes.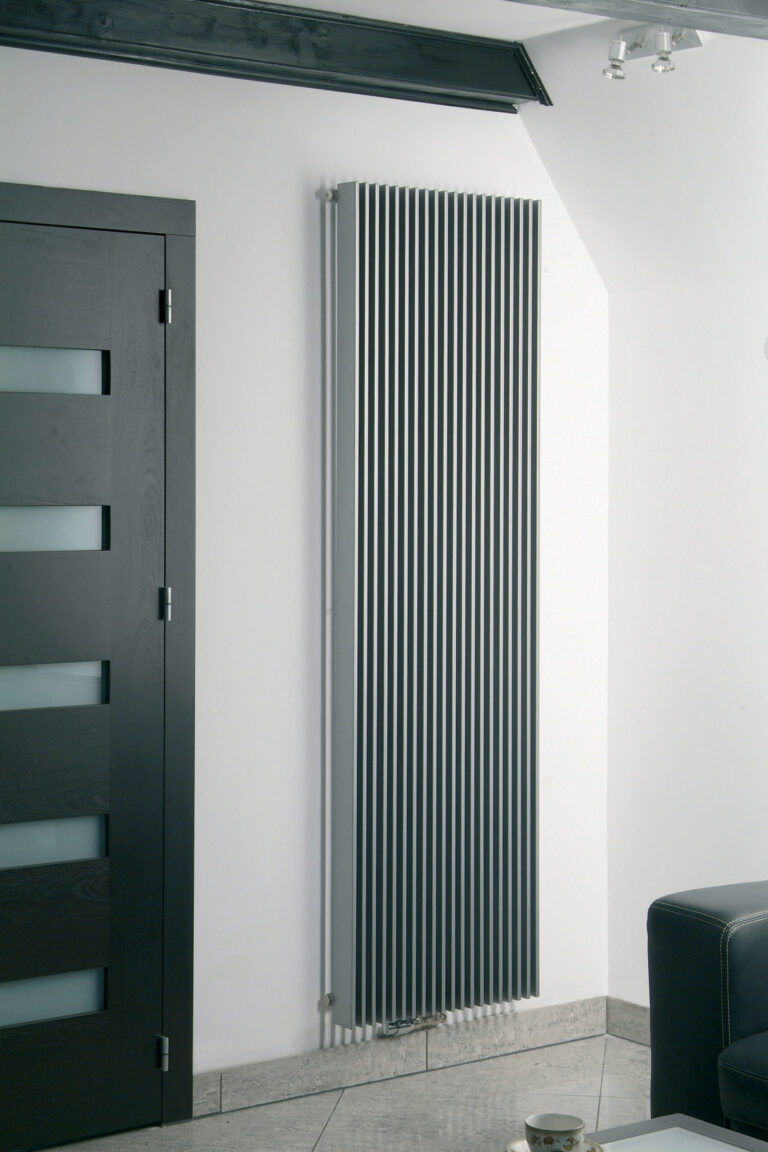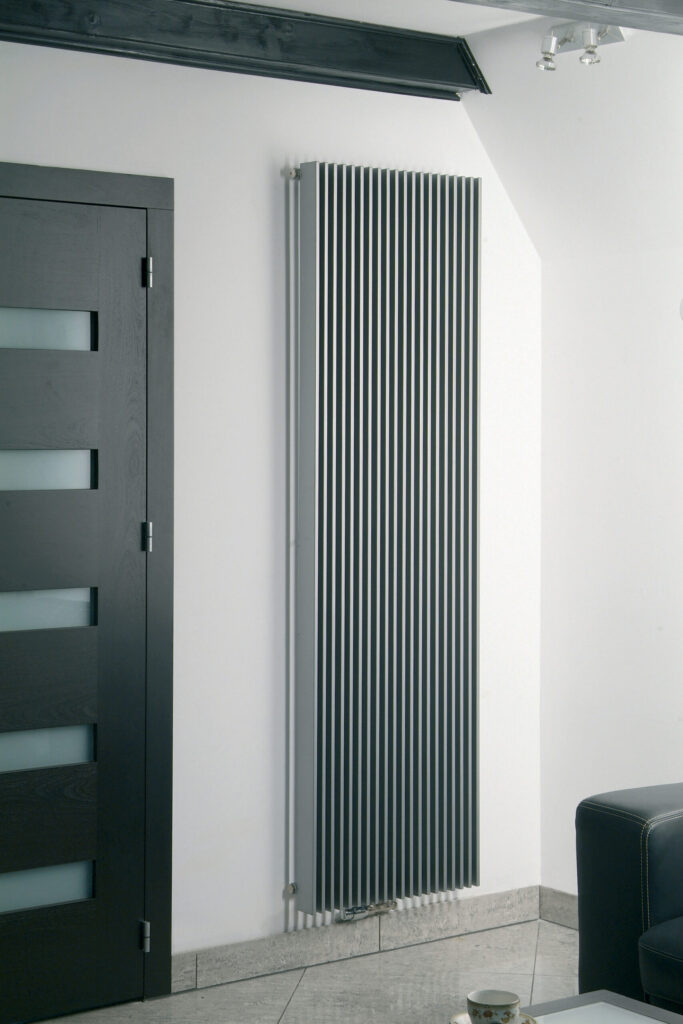 Vulkan Electro
If you're looking for an ultra-slim, vertical radiator that can be controlled independently of your central heating system, take a look at the Vulkan Electro. It has a simplistic design and is fully electric. With its sleek cream finish, this radiator is both affordable and stylish. The Vulkan Electro comes in three sizes, and the narrowest option is just 210mm wide.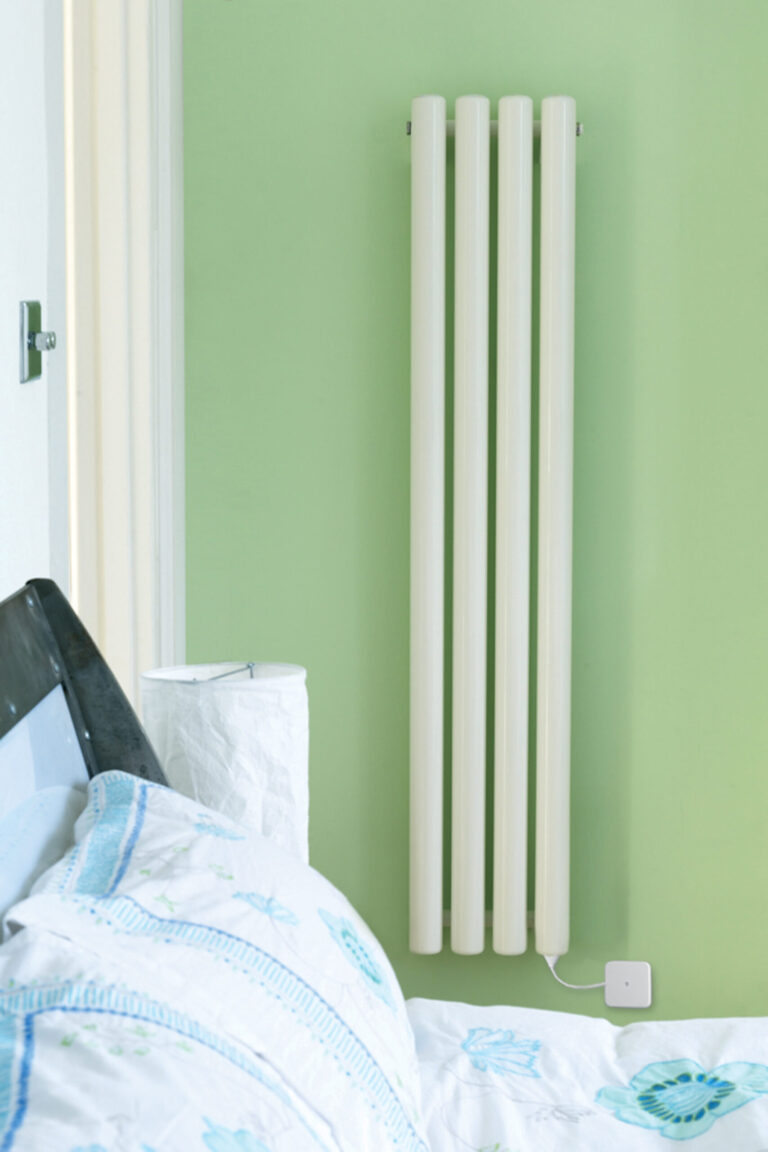 Mars Single Vertical Radiator
The Mars designer radiator looks much more expensive than it actually is. With its towering vertical frame and its satin-like finish, this radiator is one of our most popular designs. It comes in up to ten sizes, and the slimmest of these is 295mm wide. Available in either silver, white or anthracite.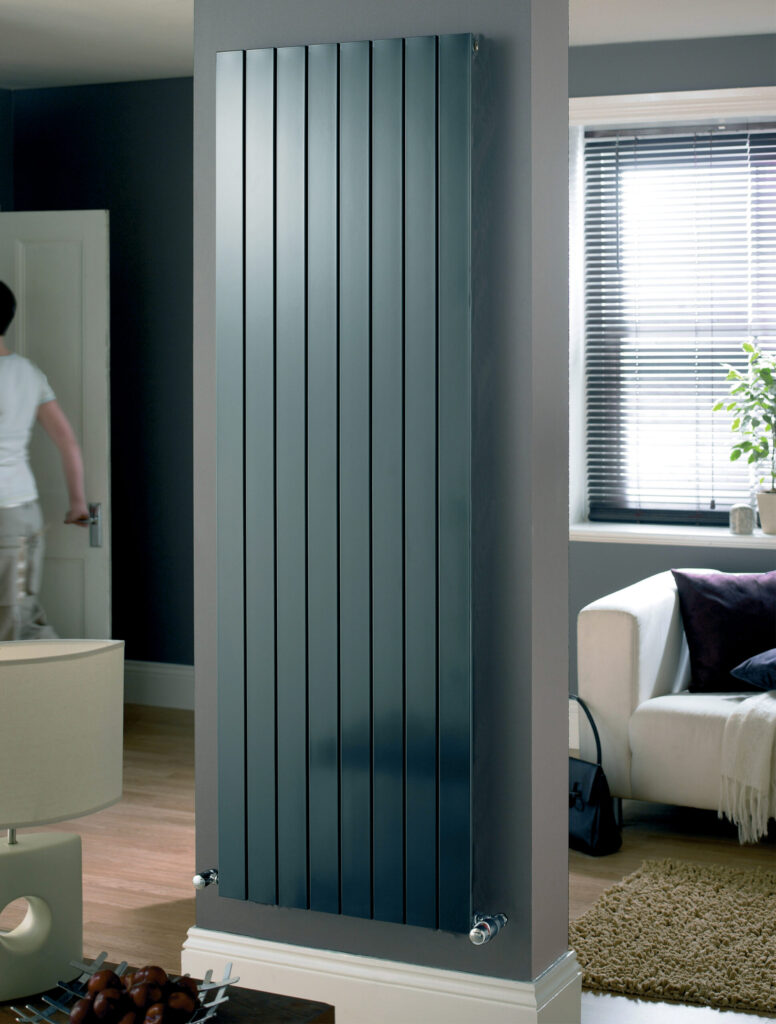 Terma Incorner / Outcorner Radiator
The sleek Terma Incorner radiator is ideal for 'innie' corners, and is available in modern grey or chrome.   But if you have an 'outie' corner, no problem, just opt for the Terma Outcorner radiator instead.  Both of these radiators are perfect solutions for rooms with restricted wall space. There are two sizes available in both the Incorner and Outcorner, and you can choose from centrally heated, electric, or even a dual-fuel option!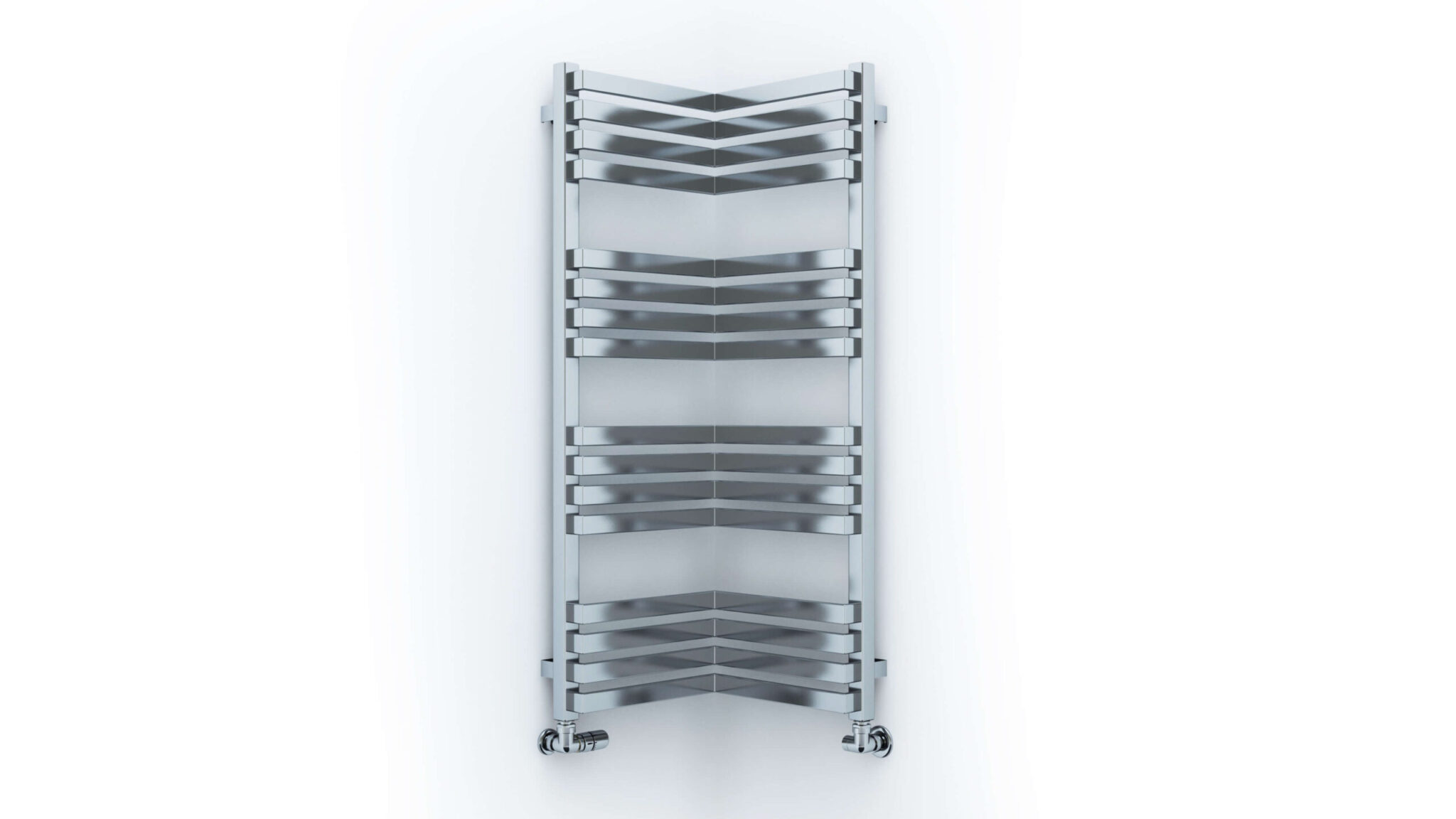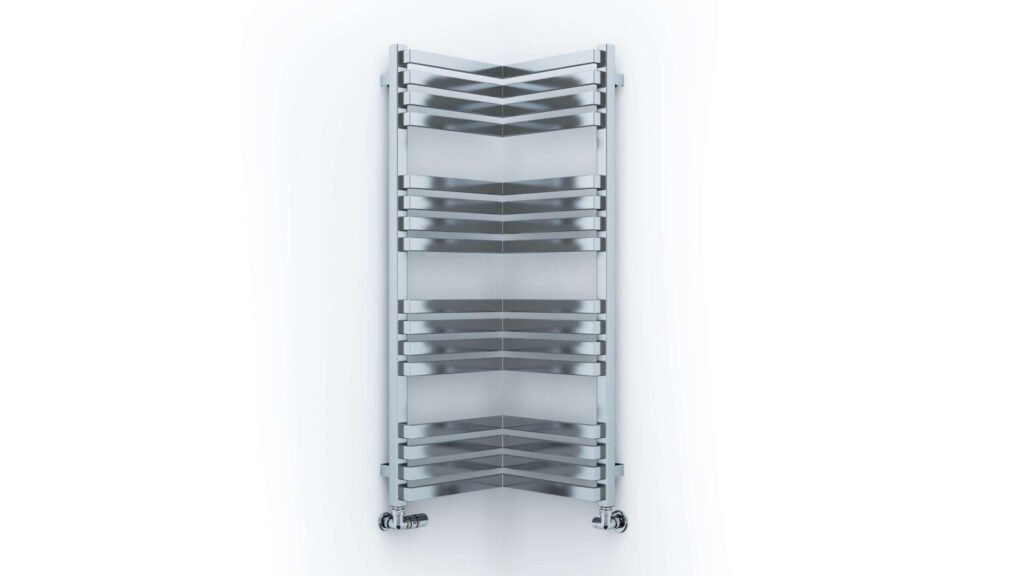 Here at PoshRads, we pride ourselves on excellent customer service. We want to ensure that your experience when buying one of our beautiful designer radiators is a positive one. In fact, it is the single most important factor that we focus on. If you'd like advice on any of our designer radiators, give us a call on 0800 009 6145 or send us a message today.