Winter is here and it's time to get snuggled up on the sofa with a good film and a hot toddy. It can be very tempting to reach for the thermostat when you're a bit chilly, but there are lots of things that you can do to stay cosy whilst saving money and energy at home. 
Before you start wearing several jumpers around the house just to stay warm, here are our top four seasonal tips for you. 
If your radiators are only getting hot at the bottom, bleed them to remove the trapped air. Never bleed your radiator when the heating is on, and use a cloth to catch any water. You should bleed your radiators a couple of times a year. 

Don't block radiators with heavy curtains, laundry or anything else, as this stops the heat from reaching the room. Radiator foil can be used behind solid panel radiators to bounce the heat back into the room. 

Use thermostatic radiator valves to control the heat in individual rooms, so you don't heat rooms that are not in use. 

Use our BTU calculator when planning to replace radiators. This will tell you the type of radiator you need to achieve the required heat output. 
Speaking of replacing radiators, take a look at our beautiful vertical radiators from the K-Rad range. Whether it's a traditional or decorative radiator you're after, you can be sure there's something to suit your taste and needs.
Vertical Radiators 
Coloured K Rails 22mm Straight £87.83 – £153.30 bespoke paint finish made to order 2-3 week lead time
How about injecting some colour into your home this winter with this K-Rad radiator, available in NINE different colours? Matching accessories would really give this vertical radiator the wow factor.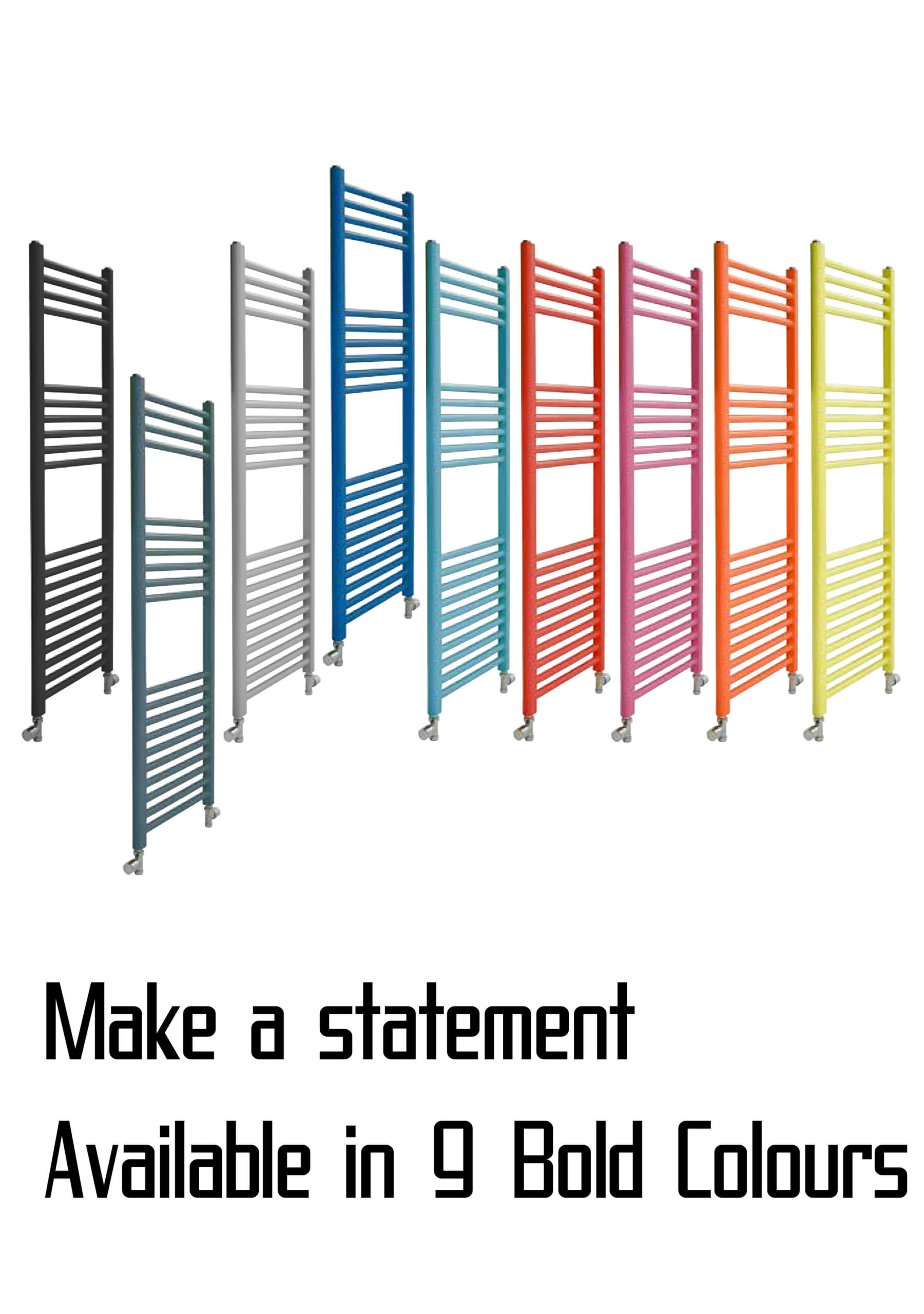 Kansas £376.32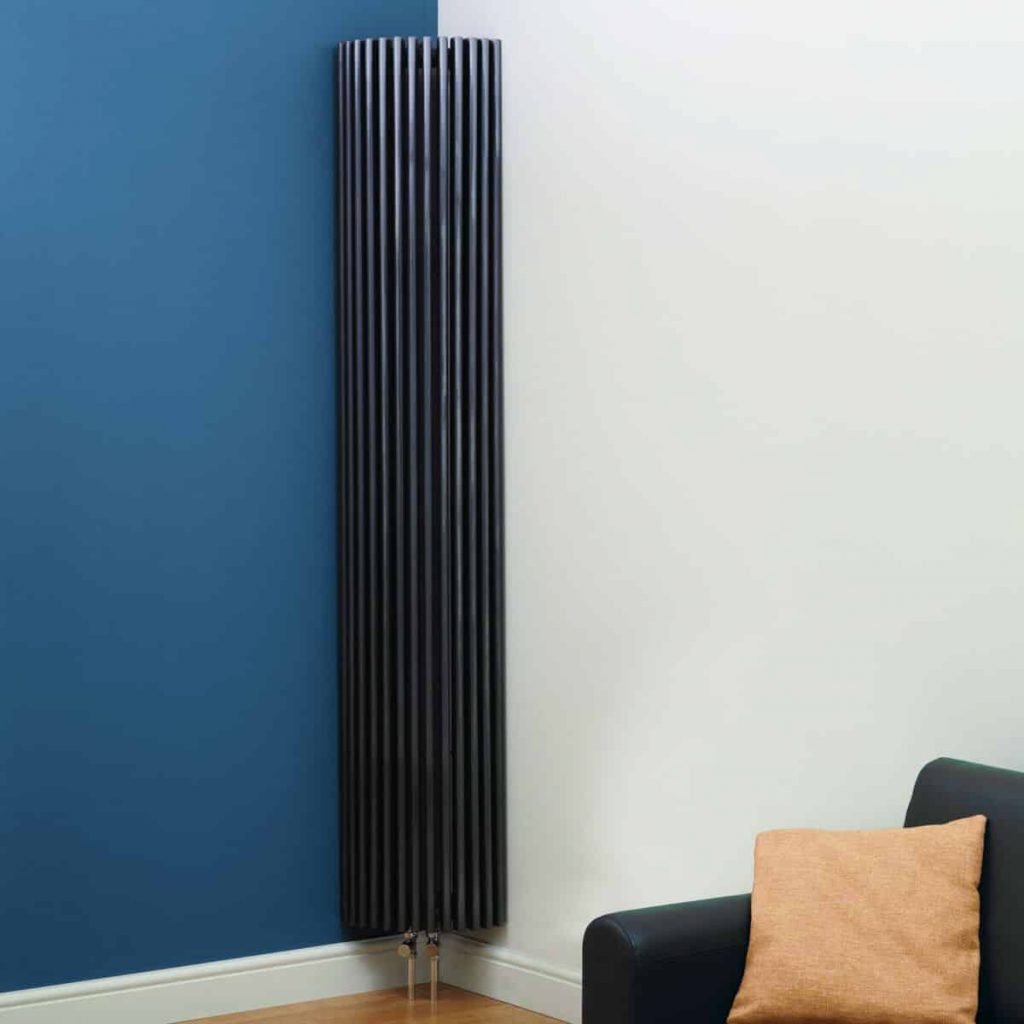 Short on space? This contemporary and sleek Kansas radiator is beautifully designed to fit beautifully in the corner of any room. With an attractive tubular anthracite frame, this vertical radiator is a minimalist's dream. 
Electric Radiators 
Electric heating might conjure images of unsightly 1970's portable heaters. That is certainly no longer the case. As aesthetically pleasing as they are functional, electric radiators are infinitely more environmentally friendly than gas central heating. There are zero emissions, so they're clean as well as quiet. There's no risk of carbon monoxide poisoning and there's no carbon dioxide either. Take a look at our beautiful electric radiators below. 
Terma Tune VWS Electric 
£592.80 – £652.08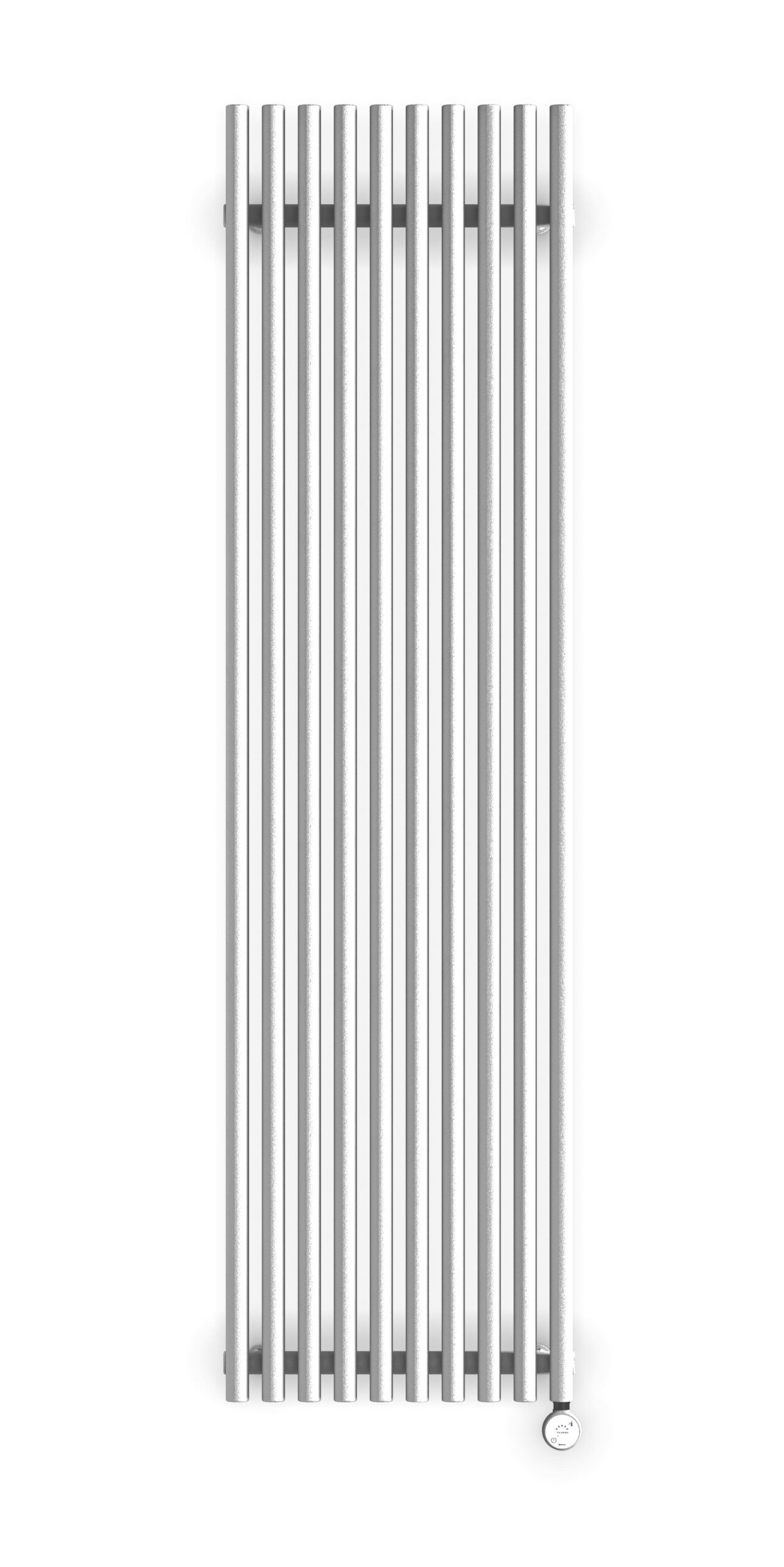 The Terma electric radiator can be fully controlled through your smart phone, using the Terma BlueLine app. You can choose the temperature, and there is a seven day timer functionality. If you'd just like to use it to dry your laundry, use the two hour drying function, which will automatically turn the radiator off after the time has elapsed. In a range of four colours, a colour chip of which can be provided prior to purchase, what's not to like? 
Whichever radiator you choose, PoshRads can deliver it right up until the 23rd of December, with deliveries resuming on the 2nd of January. Orders placed over the Christmas and New Year period will still be being handled in the interim period. 
Have a Merry Christmas and a Happy New Year, from the team here at PoshRads.